Pennywise Reportedly Eats A Baby In It Deleted Scene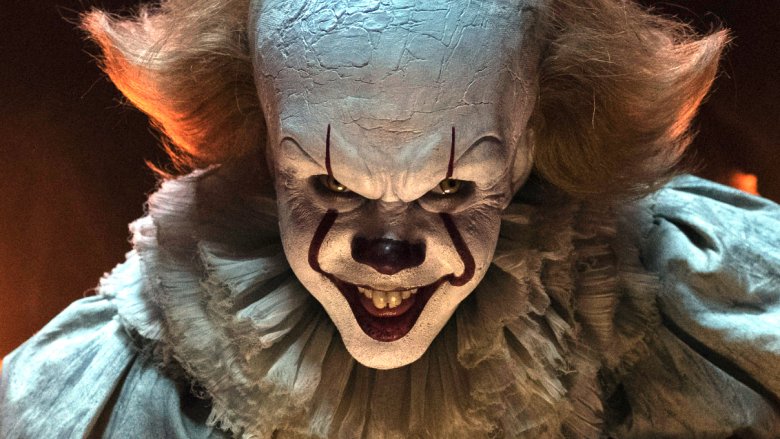 Warner Bros.
This would've been pretty brutal, even for Pennywise.
Actor Timothy Simons (Veep, Inherent Vice), who was up for the role of the evil clown in Andy Muschietti's It, recently said on the Throwing Shade podcast (via JoBlo) that his audition included a scene that didn't appear in the final film. 
"It was [Pennywise] way back at the beginning of Derry convincing the woman to give him her baby to eat," Simons said. "And it was scary. The thing that was scariest about it was that it was very direct. It was, 'If you don't do this, these are the things that I'm going to do.' And they were all terrible."
Of course, it's not clear if the scene was ever intended to be in the movie or if Pennywise actor Bill Skarsgard ever filmed it. It could've just been a scene used for the audition process. But Skarsgard did tell Variety that a flashback to the 1600s was cut, and it seems to fit the bill. 
"There was a scene we shot that was a flashback from the 1600s, before Pennywise [was Pennywise]," he said. "The scene turned out really, really disturbing. And I'm not the clown. I look more like myself. It's very disturbing, and soft of backstory for what It is, or where Pennywise came from. That might be something worth exploring in the second [movie]. The idea is the It entity was dormant for thousands and thousands of years. The scene hints on that."
So, from the sound of it, we could potentially see it in It: Chapter Two. We'll find out when the movie hits theaters Sept. 6, 2019.