Game Of Thrones Actor Roy Dotrice Dies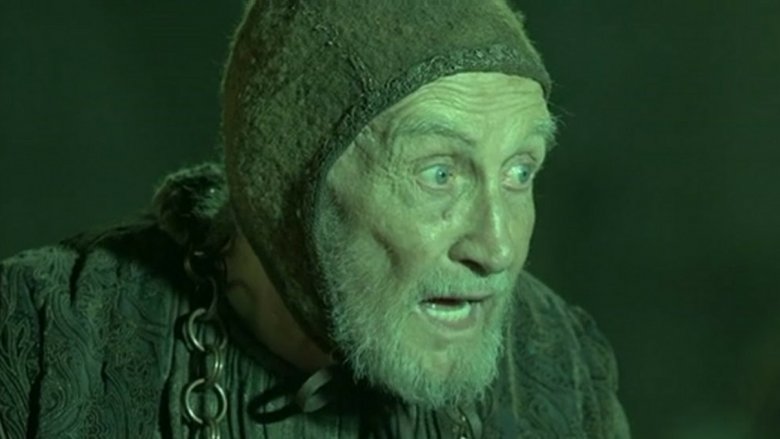 Game of Thrones actor Roy Dotrice has passed away, The Guardian reports. He was 94 years old.
For fans of HBO's series, Dotrice was familiar for his season two performance as Wisdom Hallyne, the man who introduced us all wildfire. However, for fans of the books, Dotrice has played a much bigger role, providing the voices for 223 characters in the audio book of George R. R. Martin's first novel in the series. Dotrice holds the Guinness World Record for the most characters voiced by a single actor in an audiobook for his performances.
Dotrice began acting while in a German prisoner of war camp in World War II. He started working professionally in theater shortly after, and he would go on to win a Tony Award in 2000 for his role in the Broadway revival of A Moon for the Misbegotten. He also holds a BAFTA Award for his leading role in the 1969 TV series Misleading Cases and an Emmy for his performance of The Caretaker. In 2008, he was made an Officer of the Most Excellent of the British Empire by Queen Elizabeth II.
Dotrice booked his first major feature film role in 1965 with The Heroes of Telemark. He would go on to appear in films like Amadeus, Lock Up Your Daughters, Played, and, most recently, Hellboy II: The Golden Army. On television, he appeared in Treasure Island, The War of the Roses, Magnum P.I., Beauty and the Beast, Babylon 5, Picket Fences, Angel, Life Begins, and Mr. and Mrs. Smith. Dotrice was reportedly originally offered the larger role of Maester Pycelle on Game of Thrones, but had to back out due to health issues.
Dotrice is survived by his three daughters, Michele, Yvette, and Karen, and his seven grandchildren.