Robert Englund's Stranger Things 3 Audition Didn't Go Well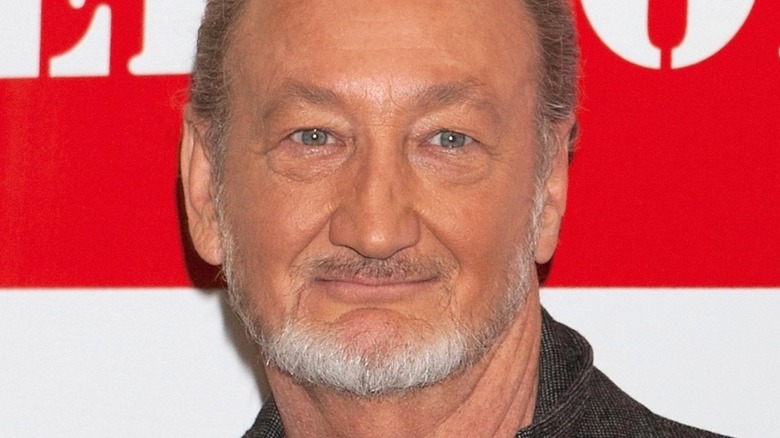 Pablo Blazquez Dominguez/Getty
There are plenty of Easter eggs that fans likely missed in "Stranger Things 4 Vol. 1." Indeed, the first seven episodes of the Netflix smash hit's long-awaited fourth season pack in more than their fair share of surprises.
That said, there are not many sequences in "Stranger Things 4 Vol. 1" that are as important to its story as the visit that Nancy Wheeler (Natalie Dyer) and Robin Buckley (Maya Hawke) make to the Pennhurst Mental Hospital in the season's fourth episode. During the visit, Nancy and Robin secure an interview with Victor Creel (Robert Englund), a man who survived a series of attacks several decades prior to the season's events, which nonetheless seem distinctly similar to the deaths that have begun to plague Hawkins and its citizens.
Victor's conversation with Nancy and Robin not only helps the series' central group of heroes save Max Mayfield (Sadie Sink) from being killed by Vecna (Jamie Campbell Bower), but it is also referenced again at the end of "Stranger Things 4 Vol. 1." In fact, it's during the season's climactic seventh episode that it's revealed that Victor is actually the father of Henry Creel, who grew up to become none other than Vecna himself.
For all those reasons and more, it's safe to say that the "Stranger Things" creative team needed to cast someone with real gravitas as Victor Creel. Fortunately, they did just that when they cast Robert Englund as the character. However, fans may be surprised to learn that Victor Creel is not the first "Stranger Things" character that Englund auditioned to play.
Robert Englund almost played the mayor in Stranger Things 3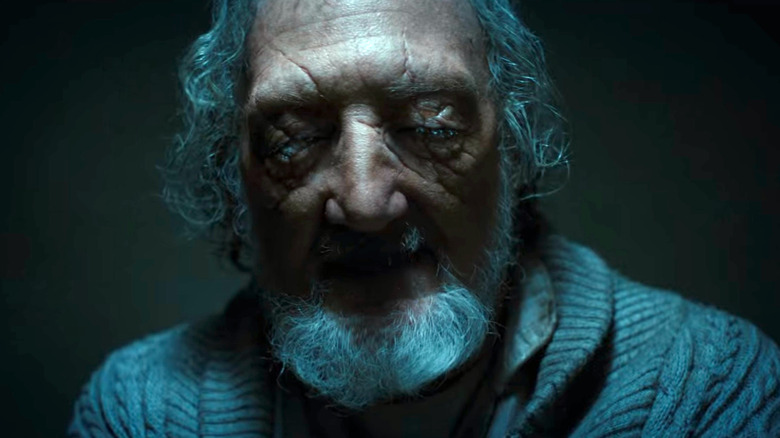 Netflix
In a recent interview with Collider, Robert Englund revealed that Victor Creel is actually the second "Stranger Things" character he's auditioned to play. The "Nightmare on Elm Street" actor went on to admit that he auditioned years ago for a role in "Stranger Things 3," and specified that he was asked to audition for the role of Larry Cline, the corrupt Hawkins mayor who causes quite a few problems throughout the Netflix drama's third season. 
In an effort to explain why he didn't get the role, the actor noted, "I don't know whether they changed the concept for the role or whether I did a sucky job audition. I know that they said to me, 'Read it like the mayor from Jaws.'" According to Englund, that note might have been what lost him the role. "I immediately thought of the ['Jaws' mayor's] plaid jacket and sunglasses and kind of a corrupt southern thing," Englund said. "That's probably not what they wanted at all, but when they said the mayor in 'Jaws' to me, that's what I saw in my mind's eye."
The role that Englund lost was, of course, eventually played by Cary Elwes, who is a beloved 1980s movie icon in his own right. But while Victor Creel has a slightly smaller role in "Stranger Things 4 Vol. 1" than Larry Cline does in the show's third season, there's no denying that Englund makes an immediate and lasting impact as Victor. The character is even pivotal to his season's story in a way that Cline isn't, and Victor's scarred, haunted nature also feels uniquely suited to Englund's gifts as a performer.
Fortunately, it seems like Englund himself agrees with that assessment, telling Collider, "I was really grateful when they contacted me again for Season 4, and [Victor Creel's] a much better fit."