What The Cast Of Are We There Yet Is Doing Now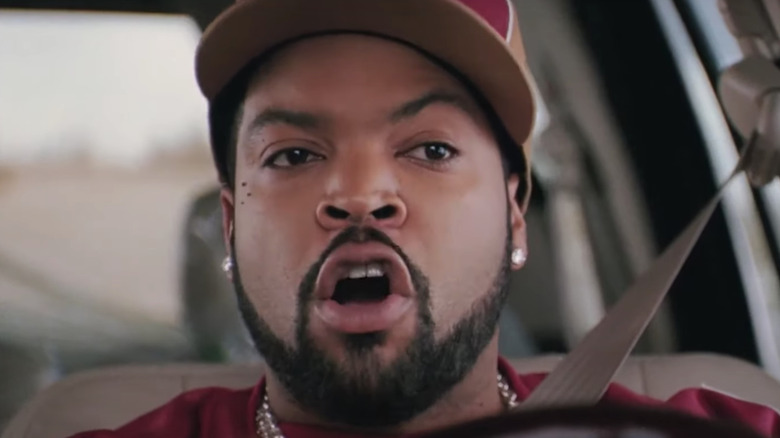 Sony Pictures Releasing
2005's "Are We There Yet?" tells the story of a flashy bachelor (Ice Cube) who attempts to woo a businesswoman (Nia Long) by taking her children who despise him (Aleisha Allen and Phillip Bolden) on the long drive from Portland to Vancouver. Though it was a major critical flop, this family film connected well enough with its target audience to secure a place in many young movie goers' minds.
The movie was a box office success, tripling its budget and ensuring a followup would be made. Though the writers and director didn't return for the sequel, the main cast reunited two years later for the sequel "Are We Done Yet?" The story was further continued in 2010 when "Are We There Yet?" was turned into a sitcom, which ran for three seasons on TBS. Terry Crews and Essence Atkins took over the roles previously played by Ice Cube and Nia Long, but Ice Cube remained involved as a recurring guest star and as one of the show's executive producers. Since the rest of the cast didn't return for the sitcom, you might be wondering what happened to them. Let's take a look at what the original cast of "Are We There Yet?" has been doing since the film's release in 2005.
Ice Cube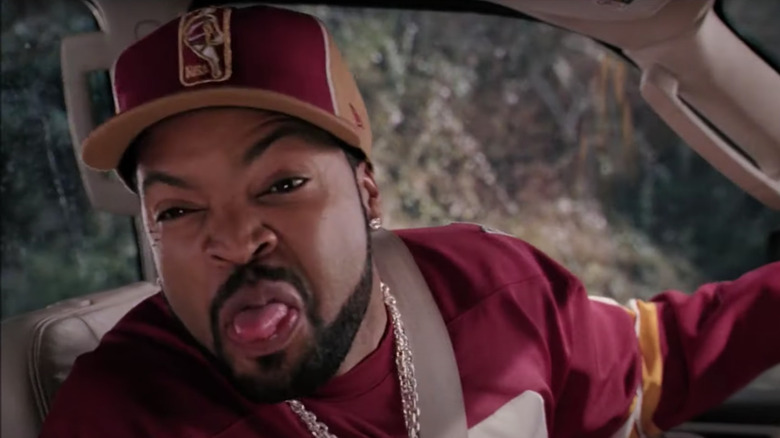 Sony Pictures Releasing
Ice Cube, whose real name is O'Shea Jackson, first rose to prominence as a rapper with N.W.A. before beginning his film career as Doughboy in John Singleton's "Boyz n the Hood." Alongside his music and acting careers, Ice Cube has also found a great deal of success as a movie producer. He even some success as a screenwriter starting off with 1995's "Friday," which kickstarted a series that is ongoing to this day, with the long-discussed "Last Friday" still up in the air.
"Are We There Yet?" was Ice Cube's first film aimed at family-friendly audiences, and he would go on to return for the sequel, "Are We Done Yet?" and the sitcom continuation in 2010. Ice Cube's film career has only continued to grow and improve in the years since "Are We There Yet?" "21 Jump Street," and its sequel "22 Jump Street," provided Ice Cube with one of his most memorable characters. The "Ride Along" series, in which he stars alongside Kevin Hart, has provided him with a pair of box-office hits. A third "Ride Along" film is in the works, and Ice Cube has produced all three installments. Another important producer credit for Ice Cube was "Straight Outta Compton" from director F. Gary Gray, which tells the story of the rise of N.W.A. In the film, Ice Cube is played by his own son, O'Shea Jackson Jr.
Nia Long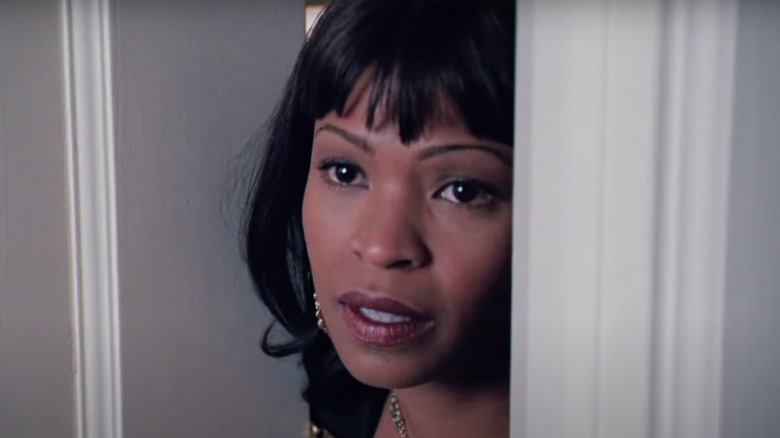 Sony Pictures Releasing
Nia Long played Suzanne, the businesswoman and single mother of two that Nick (Ice Cube) has his eye on in "Are We There Yet?" Long and Ice Cube have had their acting careers intertwined since the beginning. One of her first roles was also in John Singleton's "Boyz n the Hood," and she would wind up acting alongside Ice Cube again in "Friday" a decade before their roles together in "Are We There Yet?" Alongside the rest of the main cast, Long reprised her role in the sequel, "Are We Done Yet?" but did not return for the 2010 sitcom.
Long has had many memorable roles in the years before and since "Are We There Yet?" She is a nine-time nominee and three-time winner at the Image Awards presented by the NAACP for her roles in the movie "The Best Man" and the television series "Third Watch." Many of Long's most prominent roles in recent years have been in television. She has played recurring roles on successful shows like "Empire," "Dear White People," "NCIS: Los Angeles," "#BlackAF," "House of Lies," "Hand of God," and a voice acting role on "The Cleveland Show."
Jay Mohr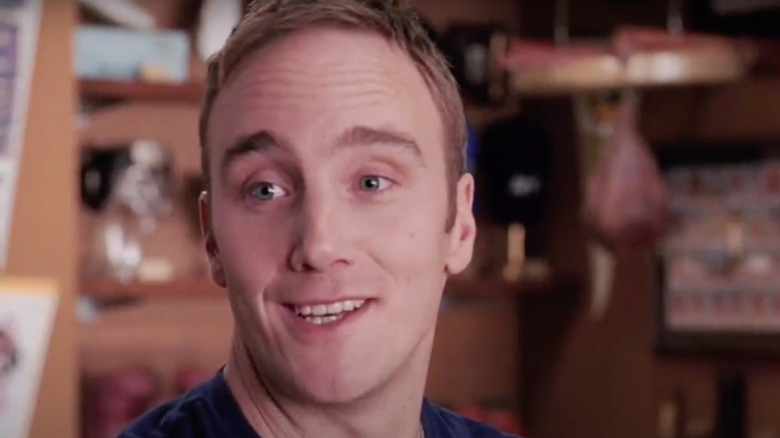 Sony Pictures Releasing
Jay Mohr played the supporting role of Marty in "Are We There Yet?", a friend of Ice Cube's main character, Nick, at his sports collectibles shop. While he sometimes branches out into other genres, Jay Mohr works most frequently in comedies. Though he has done plenty of acting throughout his career, Jay Mohr might still best be known as a standup comedian, which is where he got his start in show business.
In the years since "Are We There Yet?", Jay Mohr has continued his parallel acting and standup comedy careers while also working occasionally as a producer for small projects, which he usually acts in as well, such as the indie horror film "Hunter's Moon" and the kids' movie "PawParazzi." Some of Mohr's most notable acting projects since "Are We There Yet?" have been the TV shows "Gary Unmarried" and "Ghost Whisperer," and the movies "The Incredible Burt Wonderstone" and "All About Nina." Mohr has also done his fair share of voice acting in animated series like "Family Guy" and in video games like the "Saints Row" series.
Tracy Morgan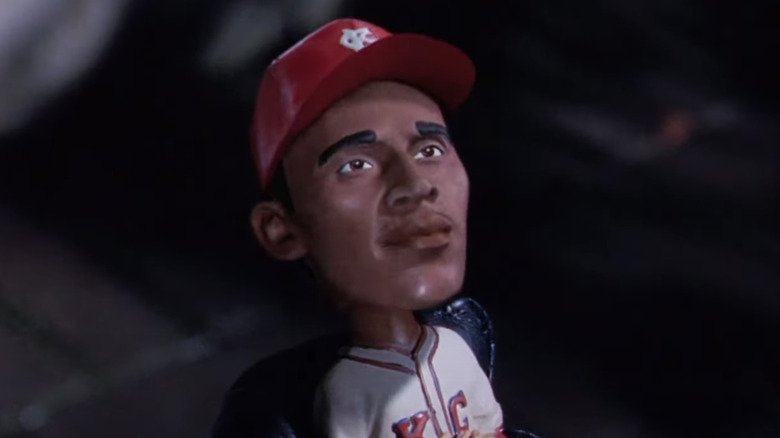 Sony Pictures Releasing
Tracy Morgan does not appear on screen within "Are We There Yet?," but his distinctive voice can be heard in a rather unusual role. Ice Cube's main character is a big sports fan and earns a living as the owner of a sports collectibles shop. When he gets his new Lincoln Navigator at the start of the movie, he mounts a bobblehead on the dashboard that venerates Satchel Paige. Tracy Morgan provides the voice of the bobblehead as it animates and speaks throughout the film. The name Satchel Paige also popped up eventually on the "Are We There Yet?" television series as well, but Tracy Morgan did not reprise his role. Taking his place in a different context was Reg E. Cathey.
Similar to Jay Mohr, Tracy Morgan is another cast member who has led dual careers as a standup comedian and as an actor. In the years since "Are We There Yet?", Tracy Morgan has also lent his unique to voice to projects like "G-Force," "The Boxtrolls," "Crank Yankers," "Squidbillies" and the "Rio" movies. It was just one year after "Are We There Yet?" when Tracy Morgan landed the most important acting role of his career with "30 Rock," which ran for a lengthy seven seasons.
Tracy Morgan's life took a devastating turn in 2014 when he was involved in a vehicular accident that nearly killed him and placed his career in jeopardy. When his limousine was struck by a truck, Morgan was left with a traumatic brain injury, and his close friend and fellow comedian Jimmy McNair lost his life in the crash. Morgan was able to return to work with successful new projects like the series "The Last O.G." on TBS, but the accident has continued to impact his life ever since.
Aleisha Allen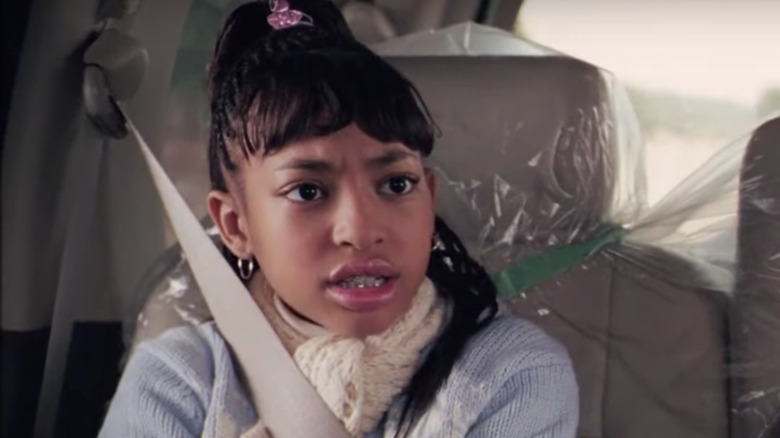 Sony Pictures Releasing
Aleisha Allen played one of the two children that Ice Cube is tasked with transporting from Portland to Vancouver. Allen was 14 years old at the time "Are We There Yet?" was released, but her acting career began several years earlier. She first got her start as a voice actor for the "Blue's Clues" television series and all of its associated spin-offs, specials, and video games. She was just five years old when she began providing the voice of the talking Sidetable Drawer character, a role which she continued to voice for several years until 2006, one year after her role in "Are We There Yet?"
As is often the case with child actors, Aleisha Allen began acting less and less as she got older. Whether it was because she was aging out of roles or because school and life got in the way as she got older, "Are We There Yet" arrived in the tail end of Allen's acting career. She reprised her role in the sequel, "Are We Done Yet?" and had only two other bit parts until her final role to date in the indie horror film "You're Nobody 'til Somebody Kills You" in 2012. She might not be acting much these days, but you can still keep up with her on Instagram and Twitter if you feel so inclined.
Philip Bolden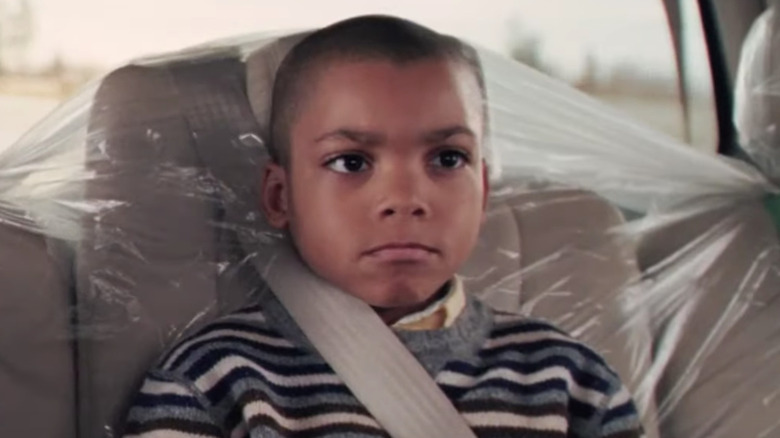 Sony Pictures Releasing
Philip Bolden played Aleisha Allen's sister, the other child in "Are We There Yet?" He was just 10 years at the time of the film's release but he had already performed small roles in notable projects like "Malcolm in the Middle," "Mystery Men," "The King of Queens," "Little Nicky," and "The Bernie Mac Show." He followed up "Are We There Yet?" with a role in "How to Eat Fried Worms" before reprising his role in the sequel, "Are We Done Yet?"
Though he took an extended break from acting in 2007, Bolden returned to the industry in 2016 and has been performing regularly ever since. Bolden guest starred on individual episodes of "NCIS: Los Angeles" and "iZombie," played a recurring role on "The Dead Girls Detective Agency," and starred on the new sitcom "Millennials." The show has run for two seasons thus far.
Henry Simmons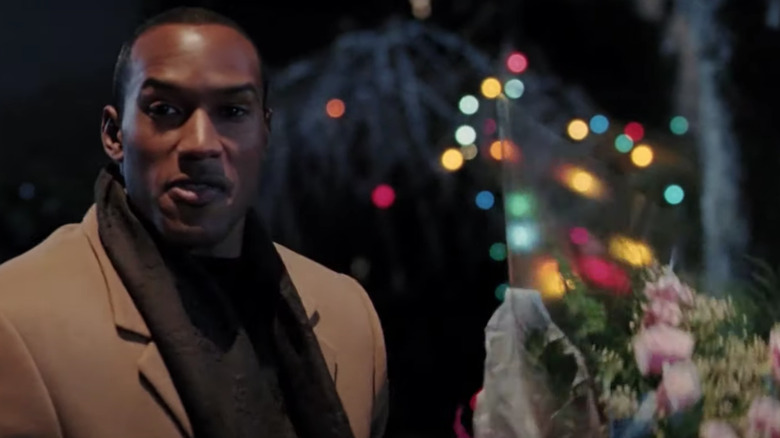 Sony Pictures Releasing
Henry Simmons played the side character of Carl, a man who goes on a date with Nia Long's character before being scared off by her children in much the same way they attempt to scare off Ice Cube. Simmons' first major role was a recurring character on the long-running soap opera "Another World," which aired more than 5,000 episodes across its 36-year span.
Though he might not have many starring roles, Simmons has continued acting steadily throughout his career since "Are We There Yet?" TV shows like "Shark," "Man Up!" and "Ravenswood" all provided him with recurring characters, while he also appeared in individual episodes of series like "Transparent," "Bones," "CSI: Miami," and "Law & Order: Special Victims Unit" amongst others. The biggest and most prominent role of Simmons' career is also one of his most recent. He played the role of Mack, one of the main characters appearing in over 100 episodes of "Agents of S.H.I.E.L.D."
M.C. Gainey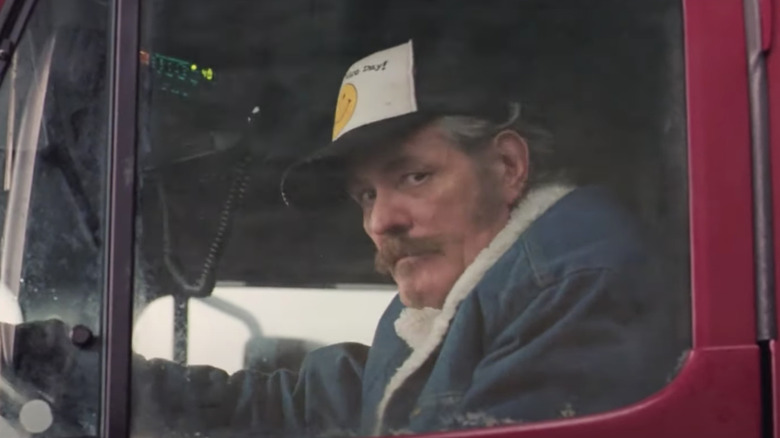 Sony Pictures Releasing
M.C. Gainey played the antagonist role of Big Al, the truck driver who runs Ice Cube and the kids off the road after the kids trick him into believing that they have been kidnapped by Ice Cube. Gainey is a hard-working character actor who has appeared in nearly 200 movies and television shows throughout the course of his career, which spans across five decades. He built a long and successful career out of playing small supporting roles in films and appearing in individual episodes of television shows.
In all of the years since the release of "Are We There Yet?", Gainey's career hasn't slowed down in the slightest, and he continued to appear in multiple projects per year up into the 2020s. Though his roles are usually minor, Gainey has appeared in dozens of notable films and television shows in recent years including "Bosch," "Riverdale," "Maron," "The Mentalist," "The Walking Dead," "Glee," "Bones," "Burn Notice," and plenty of others. His most recognizable roles are likely to be as Tom Friendly on "Lost," Bo Crowder on "Justified," or as one of the Brittle Brothers hunted by Django in "Django Unchained."
Viv Leacock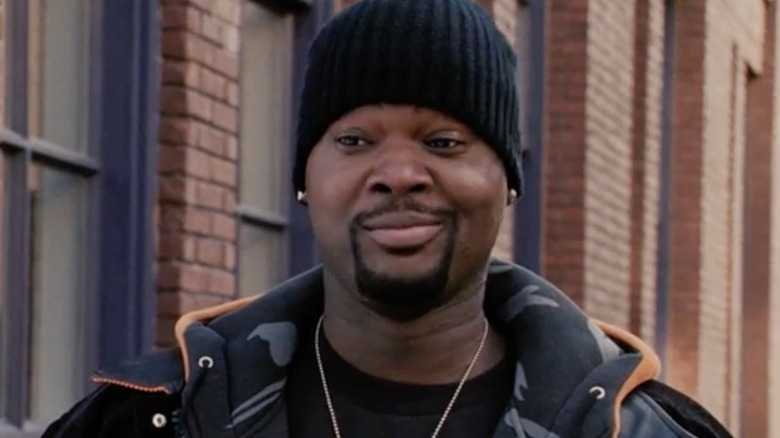 Sony Pictures Releasing
Viv Leacock had a small role right at the very start of "Are We There yet?" He played Ice Cube's unnamed friend who is wowed by his new Lincoln Navigator. Leacock got his big break in the film industry with a supporting role in the comedy "I Spy" when Leacock was personally picked by his idol, Eddie Murphy. Similar to M.C. Gainey, Leacock hasn't had many starring roles throughout his career, but he has continued acting steadily over the years and has racked up an impressive resume with well over 100 film and television roles.
Leacock followed up "Are We There Yet?" with other unnamed bit parts in films like "Hot Tub Time Machine" and "2012." TV shows have provided Leacock with slightly larger roles in the likes of "Psych," "Dirk Gently's Holistic Detective Agency," "iZombie," "Da Vinci's Inquest," "Supernatural," and the rebooted versions of "The X-Files" and "Lost in Space." He also plays a recurring character on the series "When Calls the Heart" on the Hallmark Channel.
Ray Galletti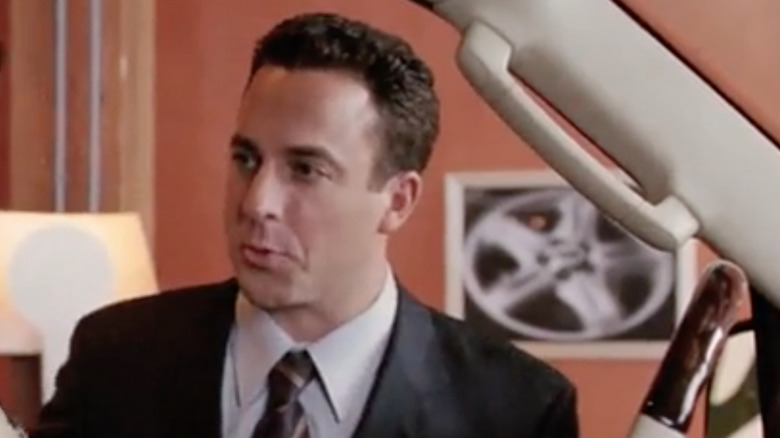 Sony Pictures Releasing
Ray Galletti played the small role of the car dealer who sells Ice Cube his new Lincoln Navigator at the very beginning of "Are We There Yet?", which most of the film takes place in and around. Galletti's acting career began in the late '90s before picking up steam in the 2000s. After "Are We There Yet?", Galletti has mostly focused his efforts on television. Some of the most notable projects that Galletti has appeared in have been the shows "Arrow," "Smallville," "Hemlock Grove," "Desire," and "Connected." His two most recent roles have been recurring characters on the shows "Workin' Moms" and "Pretty Hard Cases."
Galletti has worked quite a lot with costar Viv Leacock, which is likely owed to both actors being Canadian and taking part in many productions shot in Vancouver. In addition to "Are We There Yet?" Galletti and Leacock both appeared in "iZombie," "I-Spy," "Smallville," and "Da Vinci's Inquest" together.