Fear The Walking Dead Showrunner Talks Dramatic Season Finale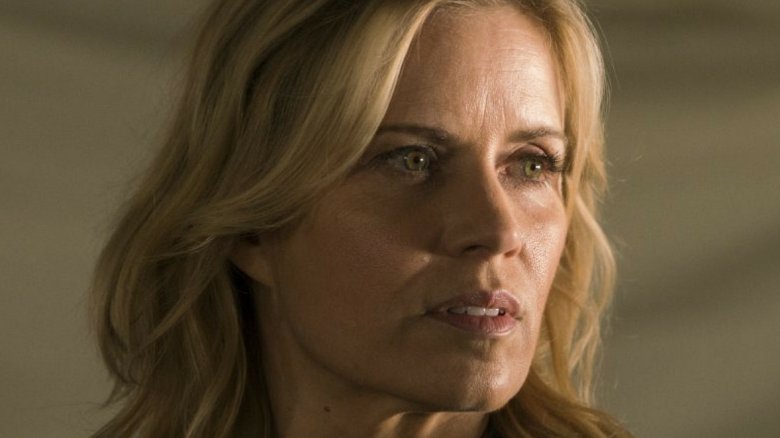 Warning: This article contains spoilers for the season three finale of Fear the Walking Dead.
Sunday night's Fear the Walking Dead finale left quite a lot up in the air, with Madison (Kim Dickens) the only confirmed survivor. The rest of the show's cast, though, may have bit the dust, a cliffhanger that has left many fans scratching their heads– and waiting eagerly for the show to return.
Co-creator Dave Erickson told Entertainment Weekly that the vagueness of the ending was intentional due to his upcoming departure. With the showrunner stepping down to work on new projects for Sony and AMC and Andrew Chambliss and Ian B. Goldberg taking over, Erickson wanted to give them the opportunity to figure out what they wanted to do in season four and beyond.
"The goal for me was to wrap things up for the emotional and dramatic standpoints," he said. "We've been exploring violence, and morality obviously throughout the season, and I wanted to bring things full circle. The intention was always to destroy the thing that held back the resource and the thing that justified the violence, which was the water, so the dam was always going to go."
"I think that there was a version of this where if I was going to stay on it might have been a little bit more clearly defined in terms of who survived exactly, and who was going to be ready to rally and go to war with Proctor John in season four," he continued. "But being not entirely certain what the intentions were going to be from Scott's camp, we chose to leave it a little more open-ended."
Erickson said that his plan was for Proctor John (Ray McKinnon) to be the newest big bad, adding that a lot of the show's characters already have "beef" with him. "Really Proctor John is a person who has embraced the reality of this world, really had embraced it pre-apocalypse," he said. "He's not necessarily evil; I think he is practical, he's pragmatic. He knows that violence is the currency."
Although Erickson isn't sure what the new showrunners will do with the character moving forward, he said that it was important to him that he had someone who could "manifest that and embody it." "Definitely we were leading into that becoming our main adversary in season four," he said. "So there are elements that I personally would like to see play out, but it was important just to give enough ambiguity so that they can take it and run with it in any direction they want to."
Erickson said that it is "bittersweet" to leave the show behind, but he is excited to move on to his next project, an adaptation of David Cronenberg's Consumed for AMC. "It really started as a family drama," he said of Fear. "It began as this dysfunctional blended family...  I also think one of the things I do appreciate is that I think we took time with it. We gave them their due. We didn't churn them into zombie killers within an episode or two, and it's something that they've continued to wrestle with. And I hope that we've played to the tropes of the genre and I hope that we've embraced the universe that Robert [Kirkman] created."