Solar Opposites Fans Crown Their Favorite Character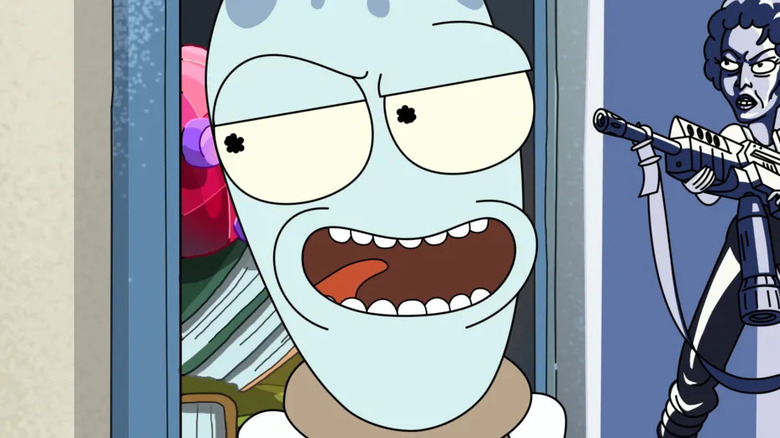 Hulu
From the twisted minds of Justin Roiland and Mike McMahan, both of whom worked on "Rick and Morty," comes a sci-fi escapade that's worth your time if you have a sick sense of humor. "Solar Opposites" follows a family of aliens whose home planet was destroyed. They're now attempting to start new lives for themselves on Earth until their beloved Pupa evolves to the point where it terraforms the globe to their liking. 
In the meantime, they'll go on various adventures, which typically have fairly high body counts. The family has certainly gotten into plenty of mischief all on their own, doing everything from putting nanobots that eventually turn sentient into the water supply to becoming a magician doing death-defying stunts with a black hole. Every character gets their moment in the sun, with everyone getting multiple opportunities to tell jokes throughout the course of any given episode. But with plenty of episodes under its belt at this point, it's worth bringing up the question: Which character do fans like most?
As expected, everyone loves the Pupa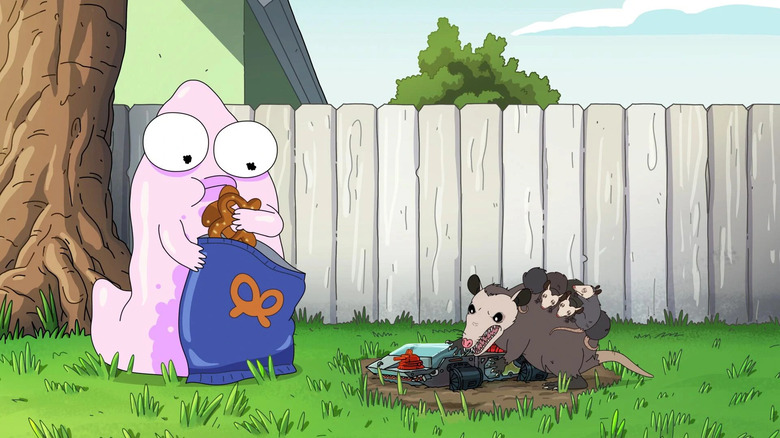 Hulu
Redditor u/BigSteppaa kicked off a poll asking people to weigh in on their favorite "Solar Opposites" character. Hundreds of votes were cast, with everyone in the central family receiving a decent portion of votes. However, the character to come out on top is undoubtedly the Pupa, who received 250 out of over 800 votes. 
It's easy to see why the Pupa is the most popular. While everyone else is dealing with existential and extraterrestrial threats, the Pupa does its own thing most of the time. It trades a person's favorite memories so that it can access some batteries and its favorite Harry Potter whistle. But perhaps the reason the Pupa's victorious is more straightforward than we're making it out to be. After all, u/drinkyamilk sums it up nicely by explaining, "The pupa because it's baby."
Redditors clearly aren't the only ones who think the Pupa is best. Entertainment Weekly affectionately compared the Pupa to Baby Yoda, with Omar Sanchez writing in 2020, "Earlier this year, Baby Yoda had its five minutes of adorable fame. But it may be time to step aside, child that's not really Yoda. The Pupa has an Earth or two it would like to destroy." The question then becomes whether we'll actually see the Pupa terraform the planet, but hopefully, that doesn't come for a long time. There are still plenty of misadventures for the Solar Opposites to get into with humans still around.