NBC Cancels The Night Shift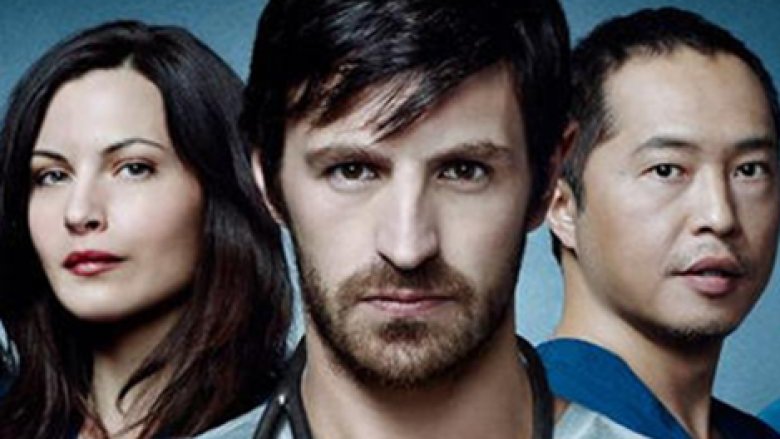 NBC
The cast of The Night Shift is clocking out once and for all.
As confirmed by Deadline, NBC has officially canceled the medical drama series, which remained relatively under-the-radar for most of its four-season run. 
Executive produced by Gabe Sachs and Jeff Judah, The Night Shift premiered in the summer of 2014 and centered around emergency room doctors working the overnight shift at a San Antonio hospital. The series starred Eoin Macken as Dr. Thomas Charles "TC" Callahan, Jill Flint as Dr. Jordan Alexander, Brendan Fehr as Dr. Andrew "Drew" Alister, Robert Bailey Jr. as Dr. Paul Cummings, JR Lemon as Nurse Kenny Fournette, Scott Wolf as Dr. Scott Clemmens, and Tanaya Beatty as Dr. Shannon Rivera. Former main characters include Ken Leung as Dr. Christopher "Topher" Zia, Jeananne Goossen as Dr. Krista Bell-Hart, Freddy Rodriguez as Dr. Michael Ragosa, and Daniella Alonso as Dr. Landry de la Cruz. 
NBC Entertainment president Jennifer Stalke released a statement in addressing the series' cancelation: "We want to thank our amazing creators and executive producers, Gabe Sachs and Jeff Judah, for their dedication and stellar work; a cast and crew that were second to none; and the city of Albuquerque, N.M., which graciously opened its arms to us. For four seasons The Night Shift gave audiences a window to heroic doctors, nurses and all-star medical workers who never hesitated to give their blood, sweat and time to help those most in need."
Back in August, executive producer Sachs told the outlet that the creatives had "a lot of stories to tell" when asked about a possible fifth season renewal. Unfortunately, it seems as though it was a game of numbers, and The Night Shift wasn't pulling in enough to get another pick-up. The show's fourth season, which wrapped in August, averaged 5.6 million viewers and a 1.0 rating in the 18-to-49-year-old demographic—a noticeable dip from its season three scores. 
The Night Shift may be off NBC's line-up, but the network has another medical drama series, Chicago Med, in its broadcast loop. Next season, NBC will release Bellevue from David Schulner, Peter Horton, and Universal TV. That series is already under a put-pilot commitment.