Netflix Picks Up Literary Fantasy Movie Dorothy & Alice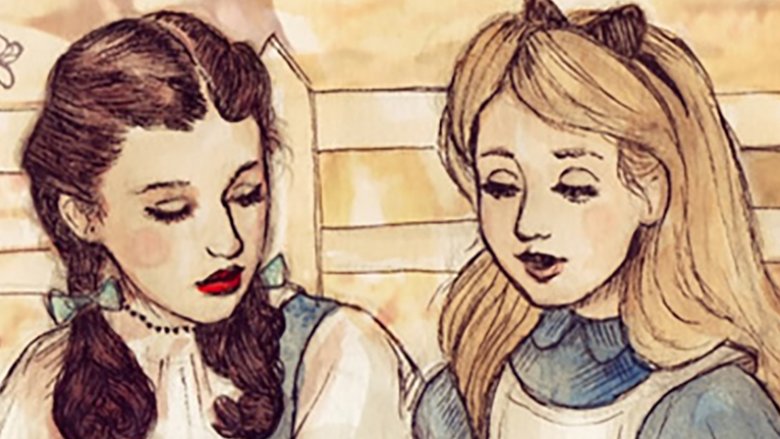 Helen Green
Dorothy and Toto are about to step into a world even more weird and whimsical than Oz. 
Per Deadline, Netflix has acquired Dorothy & Alice, a film that brings together two of literature's most well-known characters. The streaming service picked up the spec in an intense and competitive bidding situation, in which a number of producers were attempting to claim it for its franchise potential. It ultimately went to producer Bryan Unkeless at Clubhouse Pics, who has been raking in critical acclaim for his work on the comedy-drama sports biopic I, Tonya that stars Margot Robbie as figure skater Tonya Harding.
Written by Justin Merz, an English teacher at a school in Santa Monica, California, Dorothy & Alice tells the tale of the friendship between Dorothy Gale of L. Frank Baum's many Oz novels and Alice of Lewis Carroll's 1865 work Alice's Adventures in Wonderland. The outlet provided a logline for Dorothy & Alice: "Haunted by nightmares of Oz's impending destruction, Dorothy Gale finds herself in a home for others like her with troubling, vivid dreams. While she is there, she meets a mysterious girl, Alice—who involves her in a perilous quest to not only save the worlds of imagination—hose which we come to realize are real and not just dreams—but the world as we know it."
Unkeless most recently produced director David Ayer's urban fantasy crime-thriller pic Bright, which stars Will Smith, Noomi Rapace, and Joel Edgerton. In the past, Unkeless worked as a co-producer on the massively popular Hunger Games franchise. As aforementioned, Unkeless' I, Tonya—which he produced with Tom Ackerley, Steven Rogers, and lead actress Margot Robbie—has been receiving rave reviews and even Oscar buzz already. 
Merz previously sold another of his scripts, Topsiders, to animation studio Dreamworks and had a hand in Rose Red at Disney. 
Check back with Looper for more details on Dorothy & Alice as they break.