Kevin Costner Has A Hilarious Response To Yellowstone Spin-Off Fever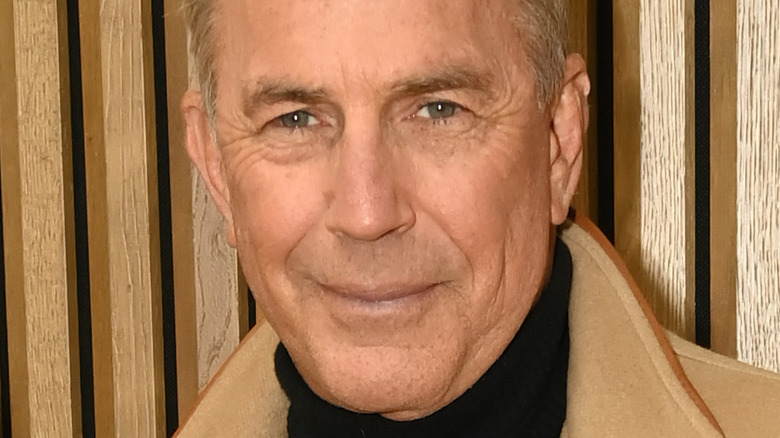 Dave J Hogan/Getty Images
For decades, folks have said that the Western was a relic of a bygone era — a fad that went out of style ages ago and couldn't possibly find footing in modern times. Try telling that to Taylor Sheridan, who has brought the genre back in a big way with the help of Paramount. It all started with a little television series known as "Yellowstone," which debuted in 2018 and focuses on the titular ranch, the Dutton family that calls it home, and the various struggles they have to face as its longtime owners.
"Yellowstone" has extended to five seasons and shows little sign of slowing down, but that's not all. It has also become a launchpad for an entire small-screen franchise that really got going in December of 2021. That month saw the arrival of a prequel show called "1883" that became so successful that it earned a sequel of its own, dubbed "1883: The Bass Reeves Story." Other titles in the shared universe include "1923" and "6666," and don't be surprised if even more projects join them as the years go on.
An integral figure in the growth of the "Yellowstone" brand, John Dutton himself, Kevin Costner, has finally shared his chuckle-worthy thoughts on the numerous prequels, sequels, and spin-offs that have joined the fray.
Costner understands the franchise's potential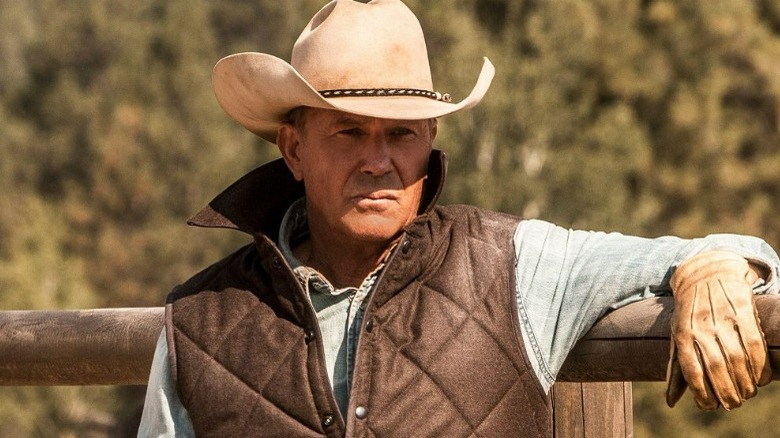 Paramount
Kevin Costner sat down with ComingSoon.net to discuss "Yellowstone" and the wild success it has found during its time on the air. During the conversation, he touched on his feelings about the fact that the series he's famously led wound up spawning a sprawling franchise. "In America, if something works, you just figure out how to keep making that same idea, work, and work, and work. And you do that. You just wring it out until it won't give anymore," he said, noting that he has confidence that Sheridan and his team are going about the expansion intelligently and that he takes pride in paving the way for it to happen.
One could easily argue that Kevin Costner is now the face of the "Yellowstone" franchise, having made John Dutton a TV icon throughout his time in the role. Funnily enough, Costner's own father didn't initially approve of him taking on the part. "He said, 'You're gonna lose your audience, fella.' He said, 'That is a naughty show,'" Costner recalled, yet he took the chance anyway. Sure enough, it paid off, and his dad even changed his tune. "Two years later, he's going, 'The nurses wanna know how it ends,'" he added with a laugh, noting that his father conveniently forgot about his previous prediction (via the Yellowstone YouTube channel).
Both John Dutton and the "Yellowstone" saga likely won't disappear from television any time soon, and based on the remarkable response to both so far, few out there have complaints about such a plan.