Deadliest Catch Star Sig Hansen Is Guilty Of This Horrible Act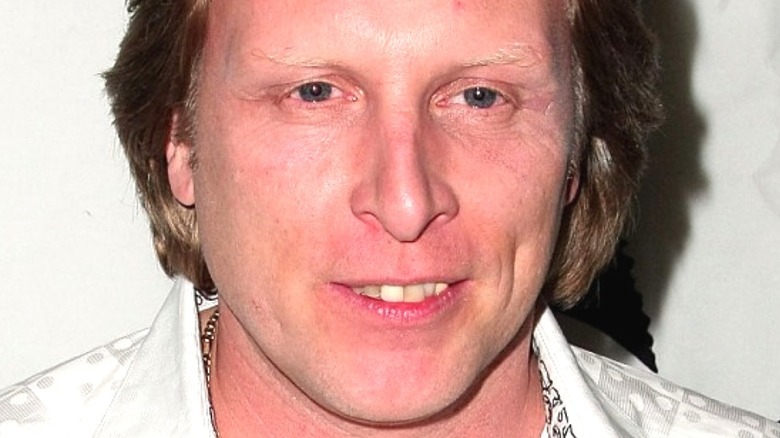 Andrew H. Walker/Getty
Sig Hansen is the captain of the F/V Northwestern fishing boat on the popular Discovery show "Deadliest Catch." Fans on social media love Sig so much that they named him the show's best captain on Reddit. However, despite his popularity, Sig and his family have had to deal with a lot of personal tragedy. Some of it has yielded moments of triumph over adversity — while others have led to some regrettable outcomes.
Tragedy first struck back in 1977 when the family's former fishing boat, the F/V Foremost, sank into the ocean. After investing $1.2 million on a high-quality replacement vessel, the family bounced back, and the F/V Northwestern is now the longest-lasting boat in the reality show's history (via RealityTitbit). Despite all this success, the family has been navigating some rough waters in recent years, with Edgar Hansen getting arrested and leaving the show back in 2018 after pleading guilty to a violent assault. But before that, Sig got himself into legal troubles due to some poor decision-making of his own during the summer of 2017.
He assaulted an Uber driver and damaged his car
In May of 2017, Sig was out partying with some family members and (commendably) ordered an Uber ride home because nobody in their group could drive home safely. During the ride, someone in the party tried to cancel their reservation via the app and pay with cash. The driver pulled over, informed them that he couldn't accept cash, and asked them to submit another ride request. That's when Sig got angry. Hansen proceeded to yell at and spit on the driver before kicking a door and causing $1,800 worth of body damage to the vehicle, according to The Seattle Times.
It wasn't until June of 2018 that Hansen pled guilty and faced the consequences of his actions. According to People, he was given a year of probation, ordered to abstain from drugs and alcohol during that time, and not permitted within 500 feet of the driver in question. He later issued a heartfelt public apology. He expressed a desire to apologize to the man in person, which obviously wasn't possible due to the court's ruling. Shortly after his arrest, he stated, "I am terribly sorry for my behavior and am very embarrassed by it. I owe a bunch of people apologies ... I have no excuse, and accept responsibility for my actions. I made a boneheaded move last night, and I am sorry."
His behavior since then has been mostly good, although Entertainment Weekly did find out that he was caught smoking a cigarette inside a hospital building after suffering a heart attack in April of 2019. But there haven't been any reports of him failing his probation or testing positive for substances since. It appears as though he's putting in a good effort to improve his and his wife's health (via Country Living) since getting his second chance.