Chicago Fire Boss Warns Fans Not To Hold Their Breath Waiting For This Character's Return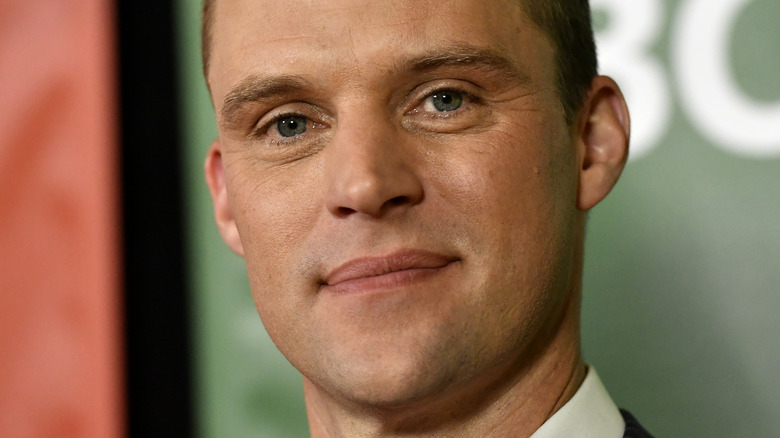 Frazer Harrison/Getty Images
A lot of members of Firehouse 51 have come and gone over the years through the hallowed halls of "Chicago Fire." Characters receive opportunities to help their fellow man in other ways, and considering the altruism displayed in these firefighters, it's only natural they would heed other calls. One of the most exemplary examples of this is Gabby Dawson (Monica Raymund), who left Chicago to run a rescue-and-relief unit in Puerto Rico. She's still doing a lot of good in the world, and fans had the chance to see her even after she left in Season 7 and 8 episodes. 
It's only natural for fans to wonder if she'll once again make a cameo appearance. Granted, if she were going to return to the Windy City, there would also need to be an excuse for her old flame, Matthew Casey (Jesse Spencer), to be there so that the two could reunite. It would certainly cause sparks to fly, seeing how Casey's currently in a long-distance relationship with Sylvie Brett (Kara Killmer). And now, the co-showrunners have spoken out about the potential for that to happen.
Gabby isn't coming back any time soon
The last audiences saw Casey, he had returned to Chicago to attend a wedding, and it was a bittersweet moment between him and Brett. The two shared a dance, with Casey musing how he wished Brett could've stayed in Oregon with him, but she reminded him that her life is in Chicago. They ponder on how much longer they can keep the long-distance relationship afloat, but they can at least take some solace in the fact they were reunited that day. 
The only thing that could put their relationship further on the rocks is if Casey's old flame, Gabby, re-entered the picture. While it would undoubtedly make for some juicy drama, the co-showrunners of the series have gone on the record saying that's not going to happen. In an interview with Us Weekly, co-creator Derek Haas mentioned, "[Gabby's] not coming back anytime soon." He went on to say, "It felt like they had a really good, you know, they left in a good place when she left the last time. And then Casey's been a one-woman man since then. So we're not throwing that wrench."
Co-showrunner Andrea Newman reiterated, "We're throwing plenty of them, but not that one!" Besides, Monica Raymund may be a bit busy these days, seeing how she's the lead in the Starz series "Hightown." Gabby may not re-enter the "Chicago Fire" picture any time soon, but at least fans are treated to plenty of drama even without her.