Nine Inch Nails Release Cover Of Halloween Theme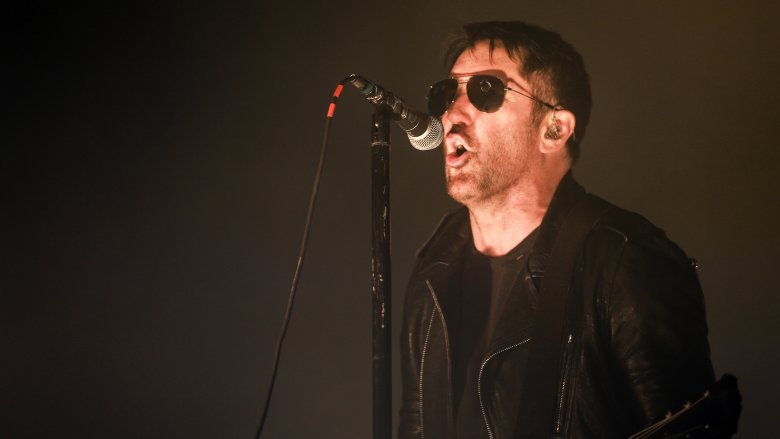 Getty Images
Halloween wouldn't be any less scary with a score by Nine Inch Nails—it'd just be a little bit louder.
Nine Inch Nails' Trent Reznor and Atticus Ross have recorded a new version of an old classic, releasing a lengthy cover of John Carpenter's Halloween theme to coincide with the release of the filmmaker/composer's new song collection, John Carpenter Anthology: Movie Themes 1974-1998.
The cover proceeds in a similar fashion to the duo's 2010 cover of Edvard Grieg's 'In the Hall of the Mountain King', which they recorded for their Academy Award-winning soundtrack to The Social Network. That is to say, they kept the structure of the original song thoroughly intact while putting their own expertly-produced, atmospheric, electro-industrial spin on the material.
Discussing the cover of the song with Variety, Reznor highlighted the influence Carpenter's movies and music had on his sensibilities as a young teen. 
"I clearly remember my friends and I at 13 years old conning our parents into letting us see Halloween when it came out in 1978," Reznor said. "We left the theater forever changed. We were damaged and scarred, with the s*** genuinely scared out of us and that theme stuck firmly in our heads. John Carpenter, it's your fault that I turned out the way I did."
For his part, Carpenter is very pleased with the band's cover of his work. "Moody and dark, Trent Reznor and Atticus Ross' version of 'Halloween' does amazing justice to the original. I'm impressed."
The new album of Carpenter's iconic film scores will be available on October 20. Compare the two versions of 'Halloween' and check out the tracklist for Carpenter's anthology album below.
Anthology: Movie Themes 1974-1998 tracklist:
1. In the Mouth of Madness
2. Assault on Precinct 13
3. The Fog
4. Prince of Darkness
5. Santiago (Vampires)
6. Escape From New York
7. Halloween
8. Porkchop Express (Big Trouble in Little China)
9. They Live
10. The Thing
11. Starman
12. Dark Star
13. Christine