Marvel Could 'Easily' Create Its Own Comic-Con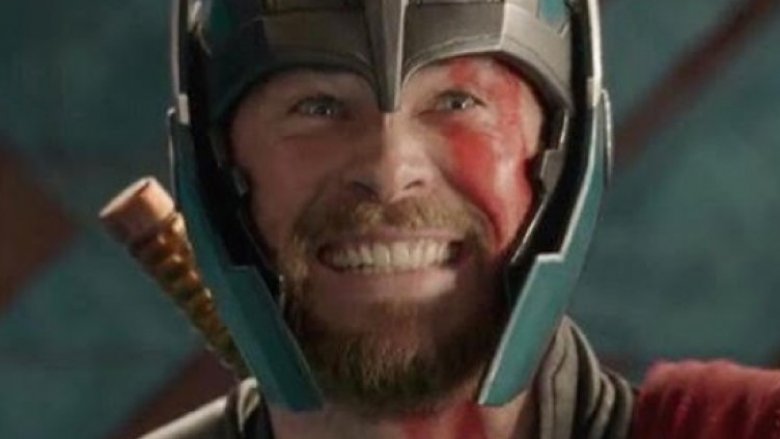 Ask any San Diego Comic-Con frequent what their favorite part of the event is, and you'd likely get a unanimous response: the Marvel Studios panel. It's fair to say that the company's presence at the convention is massive, and with fellow industry giant Disney establishing its own brand-exclusive events in D23 Expo and Star Wars Celebration, one can't help but wonder if Marvel Studios would branch out to create its own fan event that speaks specifically to its cinematic universe.
Chatting with Fandango, Marvel Studios head Kevin Feige confirmed the possibility of just that. 
"Over the years there have been discussions about that," Feige said of the studio creating its own convention. "I think what we try to do occasionally in San Diego [for Comic-Con], we're very proud of and think is a fun tradition. That being said, I think [Star Wars] Celebration is pretty amazing. I've been to a few Celebrations and the idea of doing something like that... I think we have enough content, and enough fans, and enough ideas that we could easily do something like that, I'm just not sure where or when."
The thought of Marvel movies having their own Comic-Con-like celebration—with heroes like Thor, Iron Man, and Captain America moderating panels, releasing sneak-peek footage at forthcoming pics, and interacting with fans on a more personal level—certainly sounds appealing, and makes sense from a ton of different perspectives. Though fans definitely wouldn't want to miss out on watching Marvel end San Diego Comic-Con each year with a big bang, noting how the Star Wars franchise manages to hop across many different events with only a couple of big films to promote each year shows that Marvel would be more than capable of doing the same given that the studio is now releasing three movies per year. 
A possible "Marvel Con" is another potential project Marvel Studios could be cooking up behind closed doors. Earlier this week during the press junket for Thor: Ragnarok, Feige stated that the company plans to release an official timeline of the Marvel Cinematic Universe in order to reduce confusion about when particular events happened. 
"We are going to be publishing an official... timeline. It'll probably be apart of... an in print that you can fold out and look at," Feige said, revealing that the debate around the "eight years later" time card in Spider-Man: Homecoming "encouraged" executives to make the decision to create the timeline. However, he did admit that the release date and format in which the timeline will launch is unclear—similar to the phrasing he used about not knowing where or when a possible Marvel Con would take place.
As it stands, it seems evident that Marvel is working on a few special things behind the scenes. We'll keep our finger on the pulse of all things Marvel, and update you when new information becomes available.