How Hollywood Production Companies Are Responding To The End Of Roe V. Wade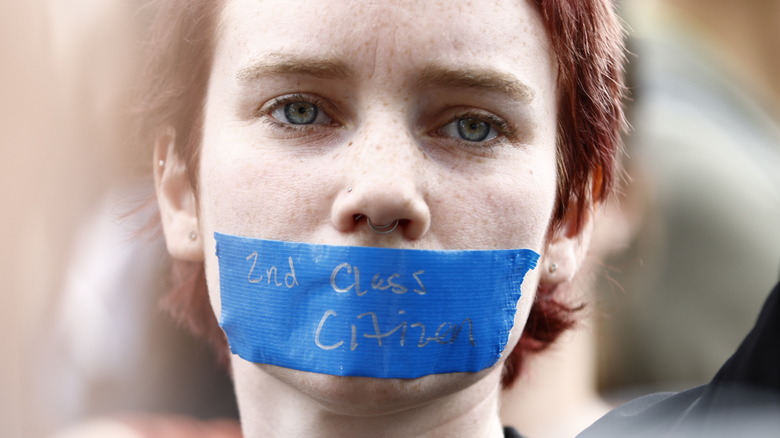 Bloomberg/Getty Images
On June 24, the Supreme Court made the unprecedented decision to overturn the landmark case of Roe v. Wade. The case has long established that abortion rights are to be protected, but the overturning means that the decision goes back to the states, many of which already had plans in place for such an act to outright ban or severely limit who can receive an abortion (via CNN).
Millions of people across the country now find a critical facet of their reproductive healthcare up in the air, but fortunately, many companies have stepped up to announce how they will protect healthcare for those who wish to seek an abortion. It's an important issue for employees, with one study from the Pew Research Center finding that roughly six-in-ten Americans support abortion in most or all cases. 
Many Hollywood production companies with offices in states that plan on restricting access to abortions have come forward with their plans to help employees who may wish to seek out the medical procedure.
Disney, Sony, and others have stepped up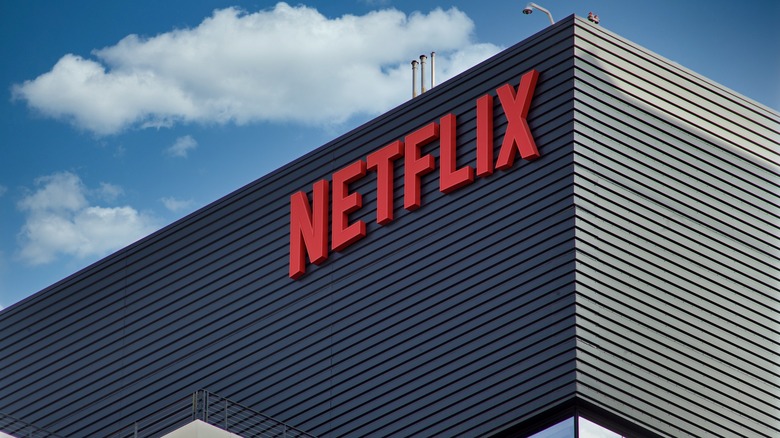 Elliott Cowand Jr/Shutterstock
Many companies in the entertainment industry have already come forward to assure their employees that their healthcare rights are important to them and highlighted options for getting the care they need if they live in a state that restricts such access. This includes Warner Bros. Discovery, where an email went out to employees stating, "Given the recent Supreme Court decision to overturn Roe v. Wade and the likely elimination of access to abortions in some states, we are immediately expanding our healthcare benefits options to include expenses for employees and their covered family members who need to travel to access a range of medical procedures, including care for abortions, family planning and reproductive health" (via The Hollywood Reporter).
Paramount CEO Bob Bakish sent out a similar email that tackled the Supreme Court's decision, highlighting the company's existing healthcare policies, which include coverage for travel-related expenses in the event a certain procedure is prohibited where employees live. Netflix offers a $10,000 lifetime allowance for full-time employees in the United States for travel reimbursement related to healthcare, including abortion, gender-affirming care, and cancer treatment. Meanwhile, Disney has also reached out to its employees to say how it will cover travel to other locations for pregnancy-related decisions. 
A source also confirms that employees under Sony have a travel reimbursement to cover protected healthcare services, which includes reproductive health (via Variety). During this trying time, it's critical for workers to consult with their own companies, regardless if they're in the entertainment industry or not, to see what coverages are provided and to push them to go further if necessary.