Sony Developing Settlers Of Catan Movie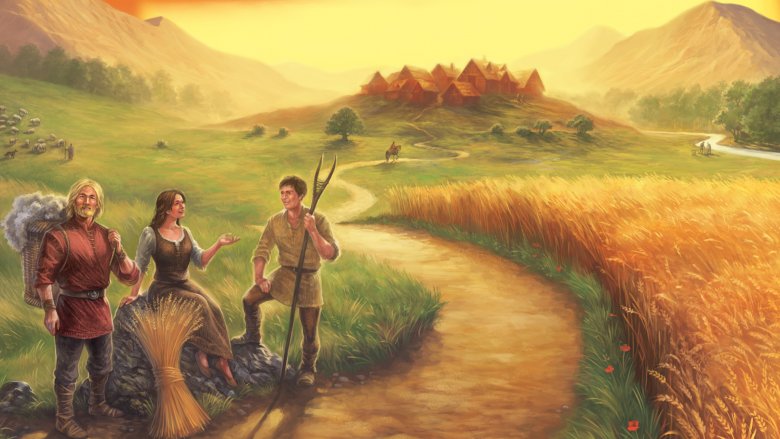 Sony is stockpiling its resources for an upcoming big play as the studio puts the work in to develop a movie based on the popular Catan franchise of board games, Variety has learned.
Settlers of Catan, originally released in 1995 and rebranded in 2015 under the simpler name of Catan, is a resource-management board game created by Klaus Teuber that pits players against each other in an effort to colonize and conquer the unexplored island of Catan. Numerous expansions and spinoffs for the game exist, opening up the world to seafaring and wartime scenarios, as well as some expansions that take the game into real-world historical settings or the realm of outer space.
The project is being spearheaded by producer Gail Katz, who previously produced movies such as The Perfect Storm and Air Force One. Katz acquired the rights to the board game in 2015, and Sony Pictures is currently negotiating to acquire those rights.
The studio is reportedly fast-tracking development on the movie, with aims of, naturally, developing a franchise based on the property. In addition to Katz, the movie is being produced by Jonathan Eirich, who previously produced Netflix's Death Note, and Dan Lin, who was a producer on It and The Lego Movie. The screenplay for the Catan movie is being written by Blaise Hemingway, a writer who is also penning the scripts for Ugly Dolls and the untitled Playmobil movie. 
Not known for a compelling storyline or interesting characters, the Catan adaptation will join the ranks of other movies based on board games that have necessarily had to invent a storyline from whole cloth for the film version. Sometimes, as was the case with Paramount Pictures' 1985 adaptation of Clue, this can lead to a surprisingly engaging result, while other properties, such as Battleship and Dungeons and Dragons, have largely faltered in the jump from tabletops to screens.
Since its launch, Catan has sold tens of millions of copies worldwide,  and has often been credited with reviving tabletop games as a mainstream interest with fans noting its easy-to-learn, difficult-to-master gameplay and surprising depth.
"We're excited to be working with Sony to bring the iconic world of Catan to life," Katz said. "As huge fans of the game, we're struck by the endless possibilities of stories that it could inspire. It's not every day that you have the opportunity to work in a world beloved by millions of people, and expand its story for the screen."
We'll have more details on the Catan movie project in the future as development proceeds.