Where The Cast Of Dennis The Menace Is Today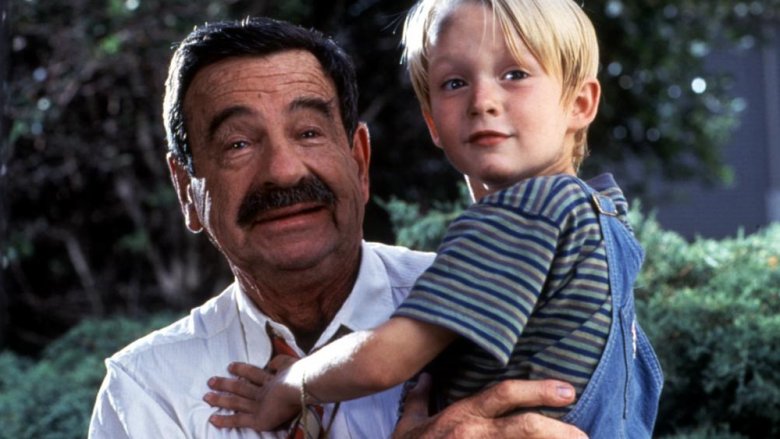 To many a '90s kid, 1993's Dennis The Menace is the definitive Dennis, especially since they're probably not reading the newspaper funnies anymore. As we approach the 25th anniversary of Hollywood's take on the boy who never grows up or grows out of being a brat, let's take a look at what the cast has been up to as of late. Hopefully they're more well-behaved.
Mason Gamble - Dennis Mitchell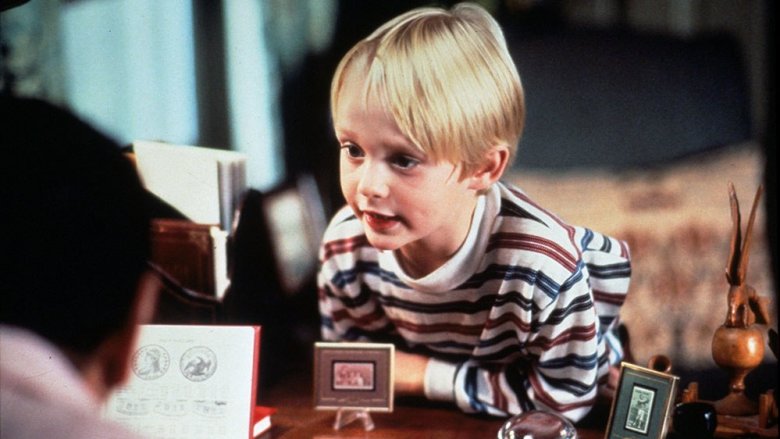 In 1993, Mason Gamble was an adorable, towheaded young scamp, with a mischievous grin that made him the perfect Dennis. He terrorized poor Mr. Wilson with aplomb, even though all he wanted was to be friends with the grumpy old gus. Eventually he defeats an evil burglar because in Hollywood, smart-aleck kids are simply unbeatable.
Since then, Gamble has appeared in many a film (and kept his adorable towheadedness throughout). He was in Spy Hard, Rushmore, and Gattaca, showing he could be more than a family-friendly child star. He also appeared in scattered episodes of shows like ER, Close to Home, and CSI: Miami. But as childhood ended, so did the Hollywood dream. He chose to attend college instead, and has been at UCLA for the better part of the past decade, in some capacity. He made an appearance in the 2011 film Golf in the Kingdom, but since then his acting resume hasn't needed any updating. 
According to a 2011 interview with Movie Mikes, he was looking to further his education by majoring in Marine Biology and has since gone on to also study Evolutionary Biology and Ecology at the doctoral level. Whether the ocean has taken him from Hollywood permanently remains to be seen.
Joan Plowright - Mrs. Wilson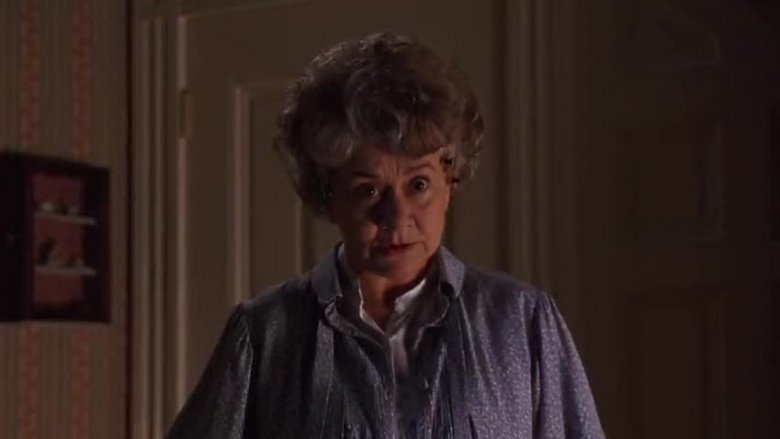 Joan Plowright (or, if you're the Queen of England, The Right Honourable The Baroness Olivier, DBE) has been screen or screen since the 1950s. In her time, she's won two Golden Globes (in one year, an incredibly rare feat among actresses) and a Tony, and has been nominated for several other major awards, such as an Academy Award and an Emmy. In Menace, she portrayed Mrs. Wilson, Mr. Wilson's loving wife who adores Dennis, probably because he never used a slingshot to fire an aspirin into her snoring mouth.
Since Dennis, she remained super-active until her retirement from acting in 2014. She appeared in over 30 films from 1993 on, including Jane Eyre, A Pyromaniac's Love Story, 101 Dalmatians, Tea With Mussolini, and 2006's Will Ferrell-led Curious George movie. Sadly, her vision declined over recent years, and by 2014 she was almost completely blind and had to retire from making her art. After giving a rare public interview in 2014, she received a standing ovation, as well she should.
Christopher Lloyd - Switchblade Sam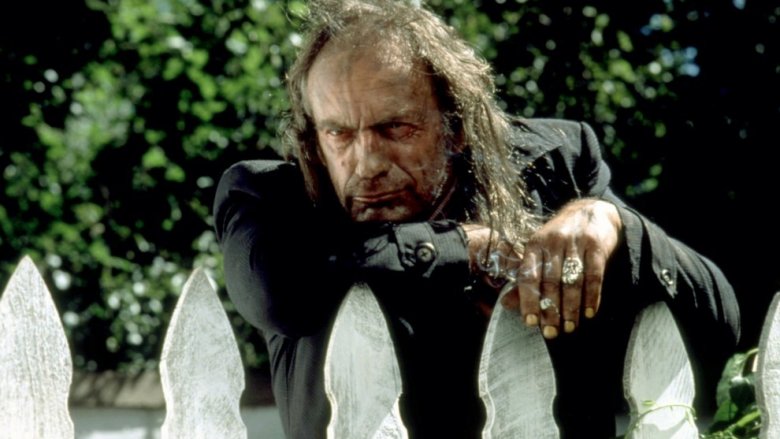 If you're at all a fan of film, you know and love Christopher Lloyd. The man's been in just about everything, so the only real question is: what do you like him best in? Clue? Who Framed Roger Rabbit? Back To The Future? Suburban Commando (okay, probably not that one)? In Menace, he played Switchblade Sam, a burglar who kidnaps Dennis and pays dearly for it. After being abused by the tyke like he was, he and the Wet Bandits from Home Alone probably had a lot to talk about in prison.
Since his turn with comedy's most challenging toddler, Lloyd has been busy making all of the movies, many of which are for kids. Yes, this means Baby Geniuses and Santa Buddies are bafflingly on his resume, but being a legend means you can take it easy in your old age by getting paid to be silly. But recently, he's been taking on meatier roles, in thrillers like 88 and I Am Not a Serial Killer, not to mention topical satires like Donald Trump's The Art of the Deal: The Movie, where he plays Doc Brown, who's presumably more flummoxed that the celebrity real estate guy is president than he was when the actor Ronald Reagan was.
Robert Stanton - Mr. Henry Mitchell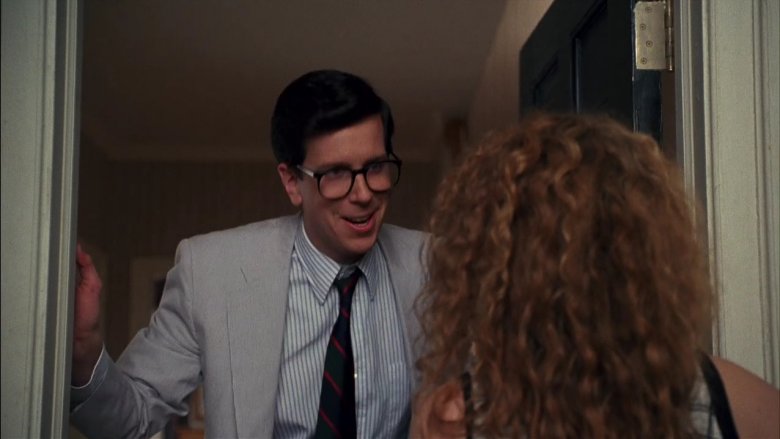 Robert Stanton's most famous role is probably his Dennis one, where he plays the boy's busy father. But he's a trained stage actor who's been an active "Oh, that guy!" player in movies, TV, and theater since the mid '80s. He's appeared in films such as Mercury Rising, Stepford Wives, Confessions of a Shopaholic, and most recently as a government lawyer in Jason Bourne. His TV oeuvre includes stints on Law and Order and its various spinoffs, Frasier, Orange is the New Black, and most recently Mr. Mercedes.
He's even ventured into voicing some video games, as a gang member in Manhunt and a schoolteacher in Bully. He's not even 60 years old yet, so there's little doubt he'll be making viewers the world over go "Oh, that guy!" for years to come.
Lea Thompson - Mrs. Alice Mitchell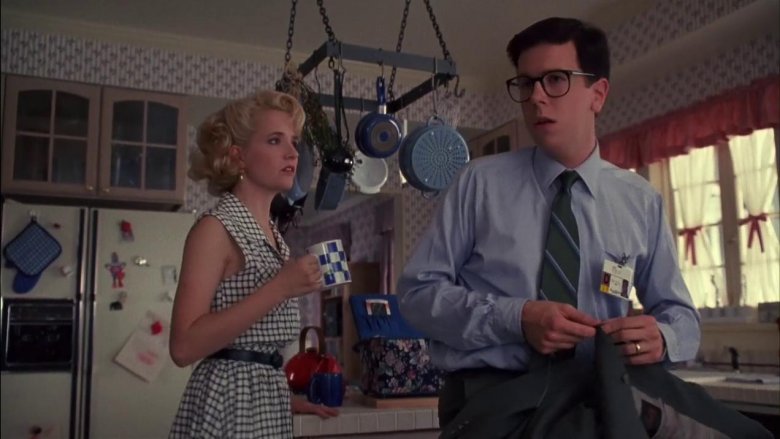 You probably remember Lea Thompson as Marty McFly's mother (whose 1955 incarnation crushed on her own son, creepily enough) from Back to the Future, or as Caroline in Caroline in the City. In Dennis, she was Dennis' mom, always on the hunt for a good babysitter since she and her husband both work far more than they'd like to.
Thompson has been steadily active since Menace, appearing in both TV and film. She's been in Beverly Hillbillies and Little Rascals, which along with Menace, completed a trilogy of films based on characters your parents (and possibly grandparents) enjoyed as kids. Most recently, she just wrapped up an extended five-season stay on the ABC Family (or Freeform) series Switched at Birth, where she played the mother of one of the children who was, well, switched at birth. She also just finished a two-season (series-long) job voicing a character on Penn Zero: Part-Time Hero, proof that when you hire Lea Thompson, you get her for the long run.
Ben Stein - Boss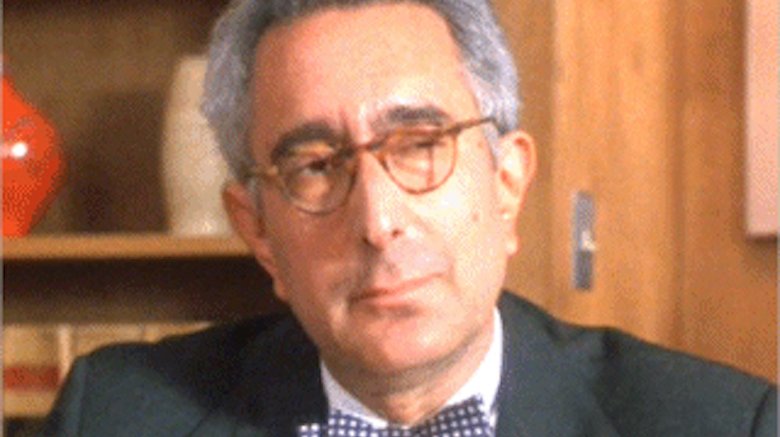 If you blinked at the wrong time, you probably missed Ben Stein's appearance in Menace, as a nameless boss in a company meeting. But if you did see him, it was quite the pleasant surprise to see Ferris Bueller's teacher milling about, even if only for a brief while.
For a guy who's technically a lawyer and speechwriter, Stein has a super-enviable film repertoire. In addition to Bueller and Menace, Stein's been in The Mask, Richie Rich, and basically everything else, ever. If a movie, TV show, or cartoon needed a droning, monotonous voice for a particular role, Stein was their boring guy. Probably the only reason you use Clear Eyes is because Stein dryly declared them "awwweeesommmeeee." He also hosted his own game show, Win Ben Stein's Money, where contestants could literally do just that. If they won, Stein didn't get paid for that episode, and the winning contestant got his pay instead. Wow.
Today, in addition to acting, Stein has made a name for himself as a conservative political commentator, and he's said some pretty extreme stuff. In his documentary Expelled: No Intelligence Allowed, he argued that science and evolution are at least partially responsible for the Holocaust. It's probably better to just remind yourself how funny he was in Animaniacs.
Natasha Lyonne - Polly
Natasha Lyonne played Polly, one of Dennis' two teenage babysitters who fall victim to his pranks. This was from a simpler time, when you could pay a 14-year-old five bucks to watch your kid for an entire evening.
Lyonne had been acting since she was seven, but it wasn't until 1996's Everyone Says I Love You that she received her big break as an actual star. She's since become the definition of a working actor, appearing in dozens of films such as American Pie, Blade:Trinity, and Yoga Hosers. In addition, she's conquered various TV roles, such as her very first screen appearance ever, at age seven on Pee Wee's Playhouse. Currently, on the complete opposite end of the innocence scale, she plays Nicky on Orange Is The New Black. And you thought Dennis would be the one to wind up in the slammer.
Devin Ratray - Mickey
Devin Ratray was Dennis' other babysitter, Mickey, and if you were watching and wondering why he looked so familiar, you weren't alone. Several years prior, Ratray portrayed Buzz, Kevin's bully of a brother in Home Alone and Home Alone 2. Maybe if he had intentionally puked up pizza in front of Dennis, the little menace would've left him alone.
Ratray didn't disappear after Home Alone and Menace. In truth, as he hit adulthood, he simply became a better and better actor, even if he didn't garner as much attention. He's appeared in The Prince and Me, The Good Wife, RIPD, and more. He even made a Borat-style mockumentary with 2008's Courting Condi, where a fictional version of himself attempted to win over his one true love, former Secretary of State Condoleeza Rice. As many would likely tell him when he expressed his love for Condi, "Buzz, your girlfriend, woof!"
Jeannie Russell - Unnamed neighbor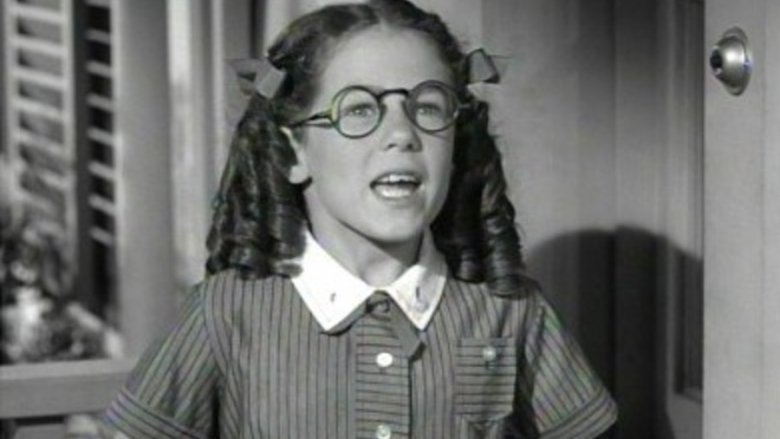 Buried in Dennis the Menace was a fun cameo that called back to decades prior. Dennis' elderly neighbor was played by Jeannie Russell, who played Dennis' playmate/foe in CBS's Dennis the Menace series from the 1960s. It was one of those fanservice cameos adapters of old TV shows love to include, to show that they watched and appreciated earlier takes on their source material.
After the Menace show, Russell appeared in films like Babes and Toyland and The Birds, but she hasn't actually been an active actress since the late '70s. Starting in 1978, she's been practicing chiropractic medicine, working with people to improve their posture, strength, and even intuitive eating ability (being able to eat only when you're hungry and stop when you're full). 
She'll attend the occasional event with Jay North, who played Dennis on the CBS show, did the Menace movie cameo, and appeared in 2015's Life Interrupted alongside other former child stars like Alison Arngrim from Little House on the Prairie and Erin Murphy from Bewitched. For the most part, however, her medical work and all the good it's done for people remains what she's all about.
Walter Matthau - Mr. Wilson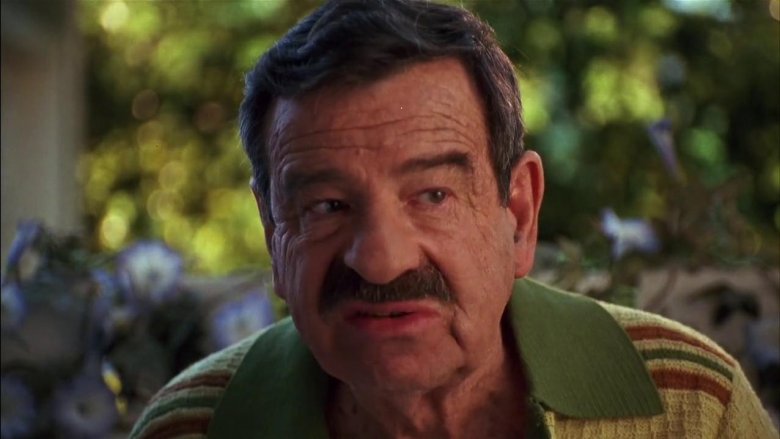 Walter Matthau, a long-time screen legend who had been making movies and TV since the '50s, settled into making silly family comedies as he got older, like many a veteran actor whose version of retirement is to quit taking roles that challenge them too much. As Mr. Wilson, he got tortured by Dennis almost from reel-to-reel, but eventually realized he was simply a good kid with tons of energy.
Since Menace, he appeared in the romantic comedy IQ as Einstein, who now cared more about making pretty people fall in love than in solving the secrets of the universe. He also made the perfectly titled Grumpy Old Men with his old Odd Couple buddy Jack Lemmon. Unfortunately, time eventually gets the best of us all—late on the evening of June 30, 2000, after battles with colon cancer and heart disease, Matthau suffered a fatal heart attack and died early the next morning. He was 79 years old.
Paul Winfield - Chief of Police
Paul Winfield had a small role in Dennis, as the town's chief of police. But after a long, distinguished career that began in 1965, he'd earned the right to do something small.
Winfield was in tons of classic films, including Star Trek II: The Wrath of Khan, Terminator, and Cliffhanger. The twilight of his career included lighter fare like Mars Attacks! And Relax...It's Just Sex. If anyone asked why he was taking roles seemingly beneath him, we hope he relied with "Relax...it's just acting." His TV career included extended stints as the narrator of City Confidential and Sam on Touched By An Angel. 
In fact, Angel was the last show he filmed, as he died of a heart attack in 2004, at the age of 62. He had been battling diabetes and weight issues for awhile, and they finally caught up with him. He's earned the rest.