Jeopardy Host Mayim Bialik Announces Sad Health Update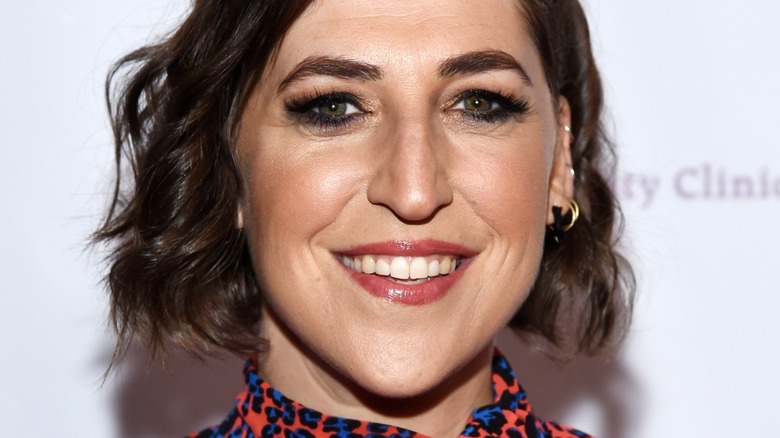 Amanda Edwards/Getty Images
Mayim Bialik has been on a bit of a roll lately. Her recent stint as a host for the daytime version of "Jeopardy!" has gone very well; it was also announced that she will continue splitting hosting duties with Ken Jennings on the program throughout its 2021-2022 season (per Deadline). Her presence has made her so popular among fans of the game show that it's led ABC to declare in 2021 that she will host any primetime and ancillary versions of the game show as well. The good news doesn't stop there for the "Blossom" and "The Big Bang Theory" actress, either; her Fox sitcom, "Call me Kat," was renewed for a third season in May. That's a lot of good news for fans of Bialik to celebrate.
Unfortunately, Bialik's tear has been interrupted by some scary health news that she recently shared with fans. The actress took to social media to make the announcement, and what she had to say has left many of her fans wishing her well first and foremost, and wondering whether her current condition will have any impact on her hosting responsibilities.
Mayim Bialik has Covid-19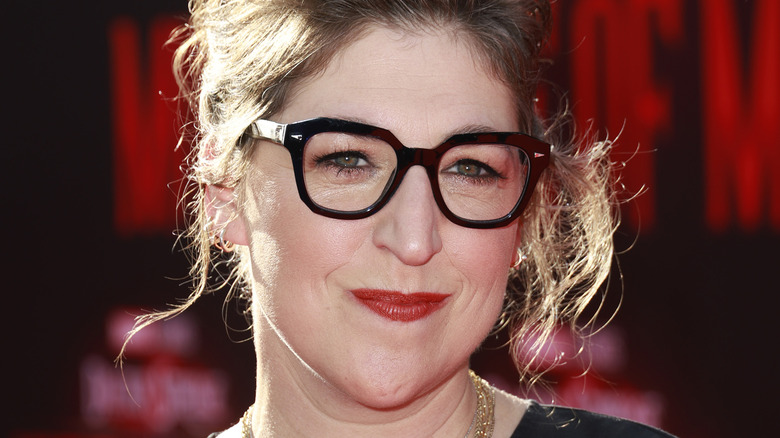 Frazer Harrison/Getty Images
Per an announcement on her official Instagram on June 20, 2022, the actress has contracted Covid-19. She directed her fans to an Instagram Live she did for her podcast, Bialik Breakdown. There, per The Hollywood Reporter, she let fans know a little bit more about how she's dealing with her symptoms.
Fatigue seems to be the biggest problem facing her. "I had mononucleosis in college, and the exhaustion hits like that, where you cannot be awake," she explained. Perhaps mindful of the controversy she faced due to her evolving opinion on vaccination, Bialik explained she'd been both vaccinated and boosted for Covid-19. Suffering from two preconditions — an unnamed thyroid condition and asthma — she added that she's experienced some chest tightness, as well as some congestion alongside the exhaustion.
The actress also expressed regret about taking off her mask in a public setting. "I'm just putting this out there: I'm feeling a lot of fear. Like why did I ever go out? Why did I think that anything was fine, ever?" she wondered. Although she did not provide any details about how, when, and where she removed her mask, Bialik also disclosed that her 16-year-old son is also dealing with Covid-19.
Bialik has continued to keep her audience abreast of her symptoms, posting to Instagram on June 21, 2022, that she has begun to feel better, while her son is still in the middle of recovering. The actress, who has previously advocated for naturalism, explained that she's using various herbs, herbal tea, and turmeric in part to aid her family's ongoing recovery, and once again expressed guilt over having taken off her mask. Considering Bialik's pre-existing conditions, the update is a scary one, but in light of her vaccination status all signs suggest she should make a full recovery and be back in the hosting position at "Jeopardy!" very soon.
Jeopardy isn't the only project in Hollywood that's still feeling the impacts of the pandemic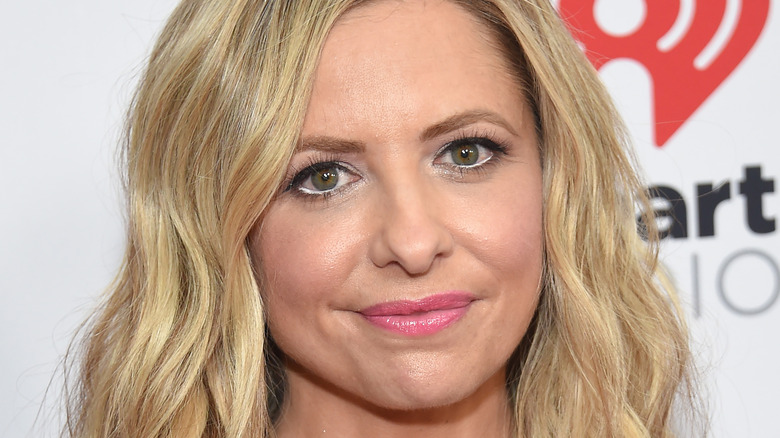 DFree/Shutterstock
Bialik definitely isn't the only celebrity to have suffered from Covid-19 during the pandemic. Now, three years into the ongoing public health crisis, plenty of projects like "Jeopardy!" and performers like Bialik are still feeling the effects. The highly infectious disease has created an air of uncertainty throughout the industry that seems unlikely to fully abate any time soon.
Two celebrities who came down with Covid-19 recently have described their divergent roads toward wellness. Sarah Michelle Gellar spoke out on an Instagram story (per People Magazine) about her recovery journey after catching the illness on June 13 of 2022. The "Buffy the Vampire Slayer" actress, who, like Bialik, has asthma, explained that her recovery has been a hard one. "I know I'm on the road to recovery, but it's certainly not been an easy road," she admitted.
After performing with the rest of the cast of Broadway's "The Music Man," Hugh Jackman tweeted on June 13 that he would be forced to miss performances of the show as he, too, had tested positive for Covid-19 for a second time (per Playbill, he previously tested positive in late December of 2021). "I've frustratingly tested positive for Covid. Again. My standby, the amazingly talented Max Clayton will step in for me," he explained. While Jackman's previous experience with Covid-19 caused him to miss performances through January 5, 2002, the actor is on the road to recovery as of June 22, per his Twitter.
While vaccination programs and antiviral medication have fortunately begun to result in more positive outcomes for Covid-19 paitents, we have still lost a number of celebrities to Covid-19 over the course of the pandemic. Per NPR, musicians Adam Schlesinger, Trini Lopez, John Prine, and Meat Loaf and actresses Dawn Wells and Cloris Leachman all passed away from complications related to the illness.