Why Did Jared Padalecki Leave Gilmore Girls?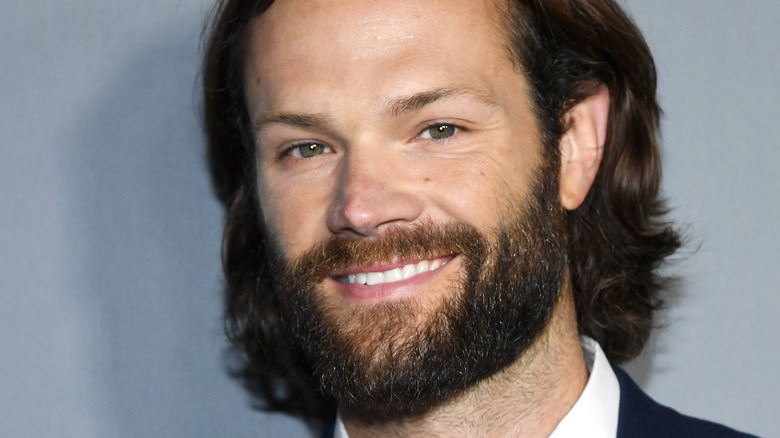 Kevin Mazur/Getty Images
Jared Padalecki's breakout role was on the WB (and, later, the CW) drama series "Gilmore Girls," created by Amy Sherman-Palladino. The series, which ran for seven seasons from 2000 to 2007, centers on the mother-daughter relationship of Lorelai (Lauren Graham) and Rory Gilmore (Alexis Bledel). After having Rory as a teenager, Lorelai moved away from her overbearing parents, Emily (Kelly Bishop) and Richard (Edward Herrmann), to start a life in the small town of Stars Hollow, Connecticut. Because of their age difference, Lorelai and Rory (who is 15 when the show starts) are, as Lorelai describes it, best friends first and mother and daughter second. The series follows them throughout the next seven years as they navigate relationships, career choices, and so on, even if we do end up with a few unresolved plotlines. 
Padalecki's character, Dean Forester, is introduced in Season 1 as Rory's love interest. Dean is new to town and is immediately intrigued by Rory, and it's not long before the two start dating in what is Rory's first experience of being in a relationship. Their overall time together proves to be tumultuous as there are several break-ups involved — firstly, because Rory is not ready to say "I love you" and secondly, because of Rory's budding feelings for Jess Mariano (Milo Ventimiglia). Later, Dean and Rory even reconcile their relationship while Dean is married to another woman. For many reasons, their relationship becomes questionable, as Dean is now widely seen as toxic.
However, Dean was still an integral part of the series for the earlier seasons, and many fans may be wondering why he left the show — here's what we know.
Padalecki left Gilmore Girls for another show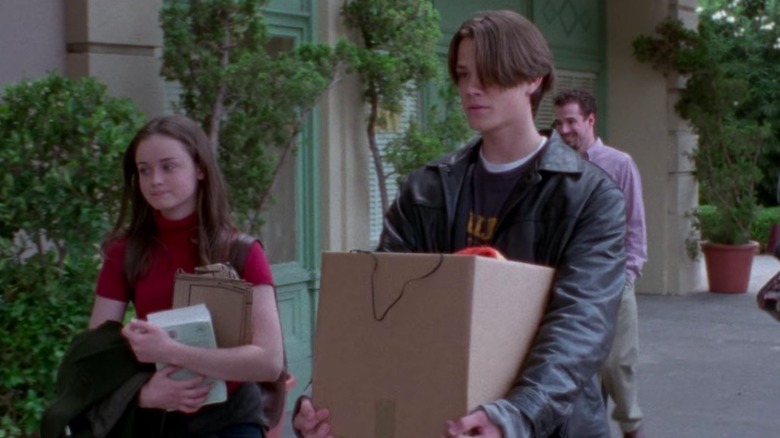 The WB/Netflix
Those who don't know Padalecki from his time on "Gilmore Girls" more than likely know him from "Supernatural," on which he played Sam Winchester from 2005 to 2020. "Supernatural," created by Eric Kripke, follows the Winchester brothers as they hunt down supernatural beings, from vampires to ghosts to demons.
Seeing as "Supernatural" began in 2005 and "Gilmore Girls" ran until 2007, it's pretty obvious what happened here — Padalecki left a supporting role in one series for the starring one in another. Still, Padalecki discussed the transition between the shows in an interview with TV Guide in 2019. As it turns out, his "Gilmore Girls" character's reputation almost cost him the role of Sam Winchester on "Supernatural." Padalecki was told about his chances of getting the part, saying, "'Eric [Kripke]'s like, 'Uh, I've seen 'Gilmore Girls.' We want Sam to be really smart.' And so my manager had to go, 'Uh, well, my client is a National Merit Scholar.'" While the start of "Supernatural" sees Sam as a student at Stanford University, Dean of "Gilmore Girls" once worried about how his relationship with Rory would progress since he wasn't academically gifted enough to get into an Ivy League. 
Padalecki got closure for Dean with the Gilmore Girls revival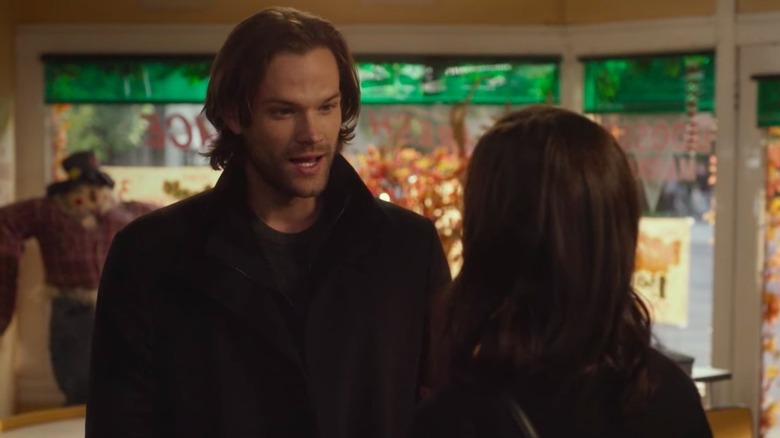 Netflix
Padalecki may have left Stars Hollow in 2005, but he returned in 2016 for the Netflix revival, "Gilmore Girls: A Year in the Life" — even if only for one scene. In said scene, Dean and Rory run into one another in Doose's Market (where, as fans of the show know, the two shared their first kiss). Viewers find that Dean is now happily married with kids (and another on the way). Rory also tells Dean that she thinks he was a great boyfriend and that their relationship has shaped her for the better.
After the revival premiere, Padalecki discussed his experience reprising Dean at a fan convention for "Supernatural" (via ET Online). Describing the Doose's Market interaction, Padalecki said, "It's a really nice scene that gave me closure."
Padalecki added that his departure from the series had felt somewhat abrupt and unfinished, giving him even more reason to be grateful for the chance to return. He said, "For me, I never had closure. One day, I was an actor on 'Gilmore Girls.' The next day, I had a TV show ['Supernatural'] and would never again be on 'Gilmore Girls.' For me, as a person, it was weird because I was like, 'What about Dean?' It was fun to go wrap it up in a cool way."