A Contestant Almost Missed Her Moment On The Price Is Right For A Hilarious Reason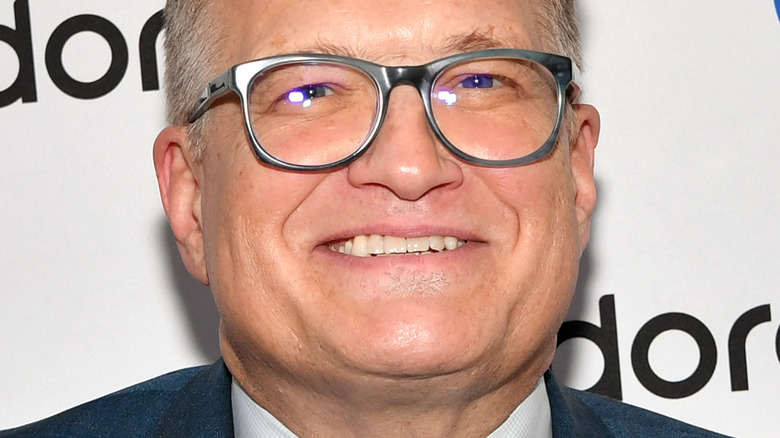 Slaven Vlasic/Getty Images
Appearing on "The Price is Right" is exciting. Not only does it provide an opportunity to win fabulous prizes (assuming you know the prices of common household items), but it also gives people ample face time on TV. Everyone wants to be able to say they were on television at some point to take advantage of their 15 minutes of fame, and over the years, plenty of people have gotten that chance, including some future celebrities who had more than 15 minutes. 
After he rose to prominence on "Breaking Bad," a clip of Aaron Paul appearing on the game show went viral (via Decider). However, sometimes people on "The Price is Right" go viral for other reasons than being a future it-guy. Sometimes going viral is a matter of being in the wrong place at the wrong time, as one contestant learned the hard way in a 2019 episode of "The Price is Right."
Tara Armstrong was caught in the bathroom
The entire gimmick behind "The Price is Right" is that anyone in the audience could be a contestant. It's why everyone winds up with nametags because you never know if you'll be the one told to "Come on down!" Now, one would assume that if someone had to use the bathroom while in the audience, they would wait until all the contestants had been called. But when nature calls, you just have to answer it. 
That's what Tara Armstrong learned in 2019 when a clip of her being late to run to the podium went viral (via Today). She told host Drew Carey that she had to go to the bathroom real quick, to which Carey responded, "I'd shake your hand, but that's all right." Armstrong actually ended up winning the first round of bidding and had a shot of taking home some awesome prizes, but ultimately, she walked away without any of the major winnings.
It wouldn't be the end of Armstrong's celebrity. She was invited onto "The Ellen Degeneres Show" to have another shot of winning a car, and this time, she actually ended up taking a new vehicle home. So at the end of the day, it was great timing for her to use the bathroom after all.