The Young Sheldon Actor You Likely Didn't Know Voiced Rex From Toy Story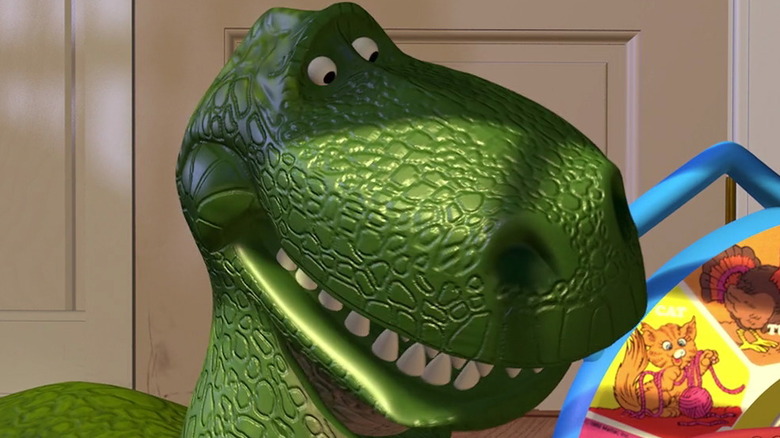 Walt Disney Studios Motion Pictures/Pixar
It's a sensation most of us have felt many times: You hear a voice in an animated movie or TV show and you know you recognize it, but you can't quite place it. These things are fairly easy to look up in our modern era, but that doesn't mean you have every actor's filmography locked away in your mental Rolodex. So you might not be aware that dimwitted, lovable Rex from the "Toy Story" movies happens to be voiced by someone who plays a recurring character on "Young Sheldon."
Everybody who's seen "Toy Story" remembers Rex for the anxiety and insecurity he feels over not being vicious enough. "What if Andy gets another dinosaur? A mean one? I just don't think I can take that kind of rejection," he memorably exclaims at one point. As it turns out, the actor who lends his voice to Rex plays a character that also continuously worries about not being good enough on "Young Sheldon."
Wallace Shawn lends his distinctive voice to both Rex and Dr. Sturgis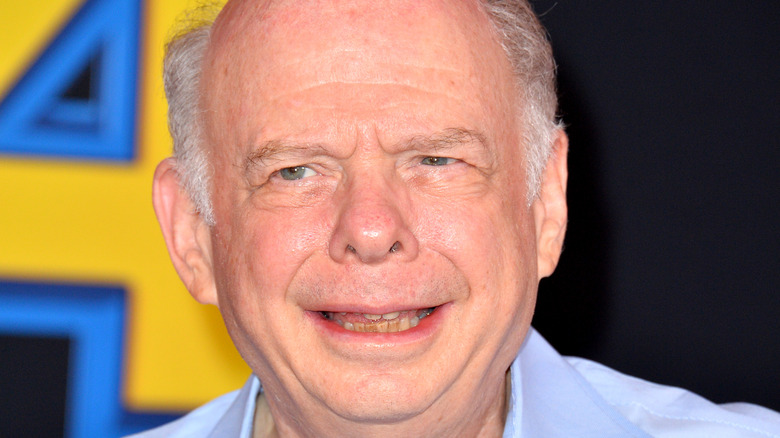 Featureflash Photo Agency/Shutterstock
The "Young Sheldon" actor who voices Rex in "Toy Story" is none other than the great Wallace Shawn, whose work in film and television goes all the way back to the late 1970s. He plays Dr. John Sturgis on "Young Sheldon." Dr. Sturgis makes his first appearance when Sheldon (Iain Armitage) audits a course he is teaching at East Texas Tech. He then ends up dating Sheldon's "meemaw," Connie (Annie Potts).
"Young Sheldon" fans may be interested to know that Shawn is far from the only "Toy Story" alumnus to be part of the show's cast. In fact, Potts also provides the distinctive drawl of Bo Peep. Richard Kind, who appears on three episodes of "Young Sheldon" in the role of Ira Rosenbloom, who also  briefly dates Connie, can be heard as Bookworm in "Toy Story 3." And if you want to stretch the point even further, Laurie Metcalf, who voices Andy's mother in all four "Toy Story" movies, plays Sheldon's mother, Mary, on "The Big Bang Theory."