Mark Ruffalo's Kids Filmed A Cameo In Thor: Ragnarok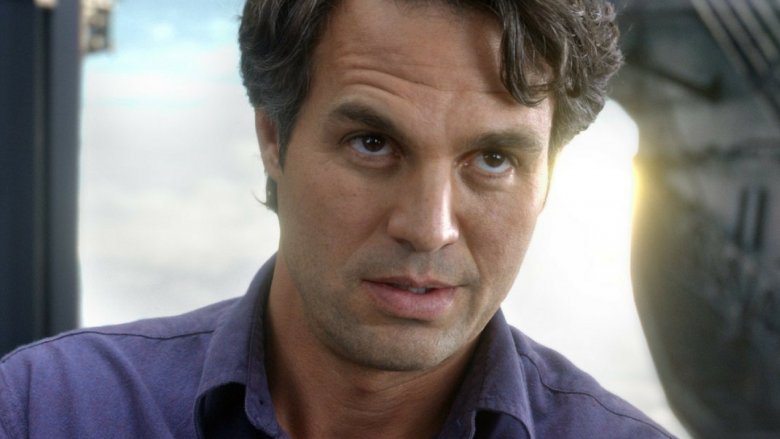 Mark Ruffalo made the set of Thor: Ragnarok a family affair. The actor revealed in a recent interview with ET Online that his three children– Keen, 16, Bella, 12, and Odette, 9– filmed a cameo in the movie, although he's unsure if you can see them in the final product.
"I don't know if you can see them... but they were in the car in the party scene where Thor is taking [Bruce] Banner around this crazy new place," he said. "They were in that scene, they were dressed up as Dr. Seuss characters basically." 
Ruffalo said his kids were on set all day, and although they were excited at first, they got over the actors' life pretty quickly. "They were like, 'The camera was on us. It was on us,," he said. "They had a great day. They were there all day, which is exactly the experience I want them to have... [After], I was like, 'How was it? They were like, 'It was good.' I was like, 'You want to do it tomorrow?' [They responded,] 'Uh, no.'"
Thor Ragnarok will see the titular hero (Chris Hemsworth) dealing with some lax rule on Asgard, courtesy of Thor's brother Loki (Tom Hiddleston), who has been pretending to be their missing father Odin (Anthony Hopkins). This winds up resulting in the release of the dangerous Hela (Cate Blanchett), who unleashes chaos on Asgard, destroying Thor's hammer and banishing him to the desolate planet of Sakaar in the process.
There, he is captured by the warrior Valkyrie (Tessa Thompson), who brings him to the Grandmaster (Jeff Goldblum), a nefarious ruler who forces a short-haired version of the character into gladiatorial contests against his former "friend from work" the Hulk (Ruffalo). Eventually, Thor and the Hulk escape, going on an intergalactic adventure to take down Hela. (They'll also get some help from Benedict Cumberbatch's Doctor Strange, in one of the film's few stops on earth.)
Thor: Ragnarok is directed by Taika Waititi based on a script by Eric Pearson, Craig Kyle, and Chris Yost. The movie, which also stars Karl Urban and Rachel House, hits theaters on Nov. 3.