Disney Drops Animated Jack And The Beanstalk Movie Gigantic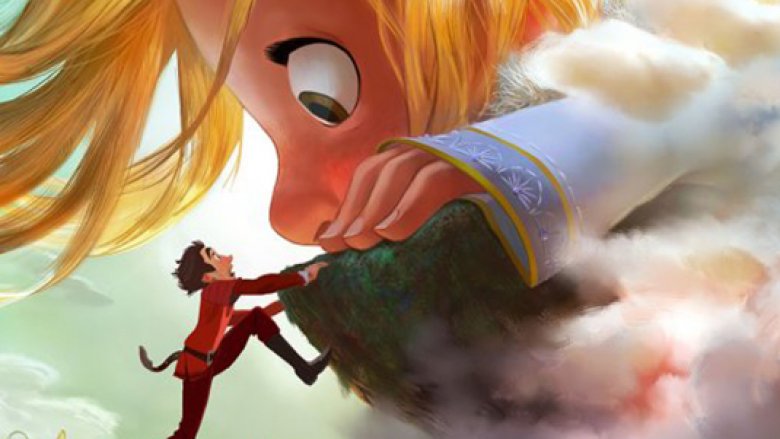 Disney/Pixar
Walt Disney and Pixar Animation Studios has put an upcoming fairy tale adaptation on the shelf. 
Variety is reporting that the company has halted development on Gigantic, an animated refresh on the classic Jack and the Beanstalk story. 
Ed Catmull, acting president of Walt Disney and Pixar Animation Studios, issued a statement addressing the decision to drop the project, explaining that the movie "just isn't working." His full statement reads as follows: "Sometimes, no matter how much we love an idea or how much heart goes into it, we find that it just isn't working. With Gigantic, we've come to that point, and although it's a difficult decision, we are ending active development for now. We are focusing our energies on another project that has been in the works, which we'll be sharing more about soon, now set for Thanksgiving 2020."
Disney had originally announced Gigantic during the D23 Expo in 2015. At that time, Nathan Greno—who worked Tangled, Disney's spin on the Rapunzel story—was attached to direct. Dorothy McKim, the director of production behind a ton of Disney films such as The Lion King and Beauty and the Beast, was on board to produce. Frozen songwriters Robert Lopez and Kristen Anderson-Lopez had signed on to write the music for Gigantic, and the husband-wife duo even sang one of the songs during D23. 
As far as plot details are concerned, Gigantic was to be set in Spain during the Age of Exploration, with the story centering around Jack as he uncovers a world of giants hiding within the clouds. There, he befriends a 60-foot female giant. It was set for a November 25, 2020 debut, but based on Catmull's statement, the other untitled animated film will now fill that slot. 
Though Gigantic is dormant for now, it doesn't necessarily mean that the film won't come back to life. Pixar faced multiple delays on the 2015 film The Good Dinosaur, which was first announced back in 2009. However, the film only pulled in $330 million globally, the lowest total revenue for a Pixar title thus far. 
Elsewhere, Pixar is preparing to launch the animated musical Coco on November 22, and Disney Animation will release Ralph Breaks the Internet: Wreck-It Ralph 2 on November 21 2018. Later down the line, the studio will debut Frozen 2 on November 27, 2019.