Mark Hamill Shares His Favorite Fan-Made Last Jedi Posters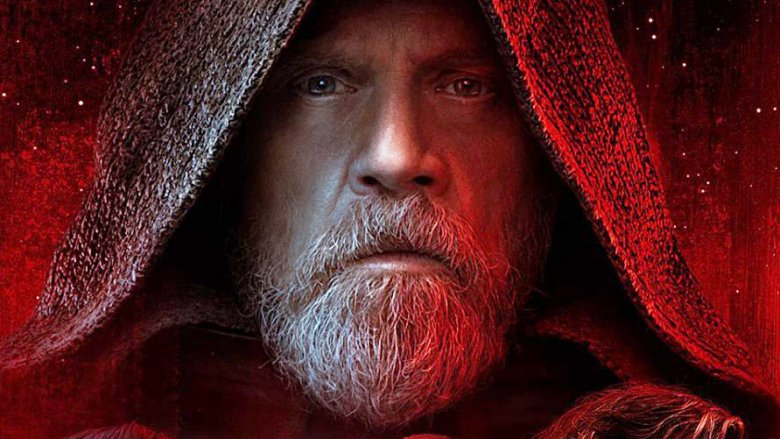 Hours before the second trailer for Star Wars: The Last Jedi hit the media waves, director Rian Johnson unveiled a gorgeous, crimson-colored new poster for the film. Featuring the late Carrie Fisher's General Leia Organa front and center, along with the space-faring super-crew around her, the poster was well-received by fans, who quickly took to putting their own spins on the image. 
Mark Hamill, who plays the Jedi master Luke Skywalker on the silver screen and a real-life social media one off camera, shared with his two million-plus Twitter followers a few of his favorite fan-made The Last Jedi posters. 
I've seen this raw sarcasm only once before... it didn't scare me enough then... it does now," Hamill tweeted along with three fan posters. The caption is actually a riff off a line Luke says in the new trailer: "I have seen that kind of raw power before. It didn't scare me enough then. It does now." 
One poster shows the newer Last Jedi poster with the face of Darth Vader superimposed over top of the film's cast, while another replaces Luke, Leia, Chewbacca, Rey (Daisy Ridley), Finn (John Boyega), Kylo Ren (Adam Driver), Poe Dameron (Oscar Isaac), and everyone else featured in the image with LEGO versions of themselves. The final fan poster Hamill shared was a take on the original Last Jedi poster, which features Rey at the bottom, pointing a lightsaber up toward half of Luke's face and half of Kylo's. In the fan-created pic, Rey, Luke, and Kylo are all Porgs—the cuddly new creature being introduced in The Last Jedi. 
Check out the comical fan posters below. 
Star Wars: The Last Jedi is set for release on December 15.
"I've seen this raw sarcasm only once before... It didn't scare me enough then... It DOES NOW!!!" #TheLastJedi #WitHappens #GoFarceYourself pic.twitter.com/A6dzkZS3aG

— @HamillHimself (@HamillHimself) October 10, 2017