How Blue Bloods Fans Really Feel About Erin Possibly Becoming DA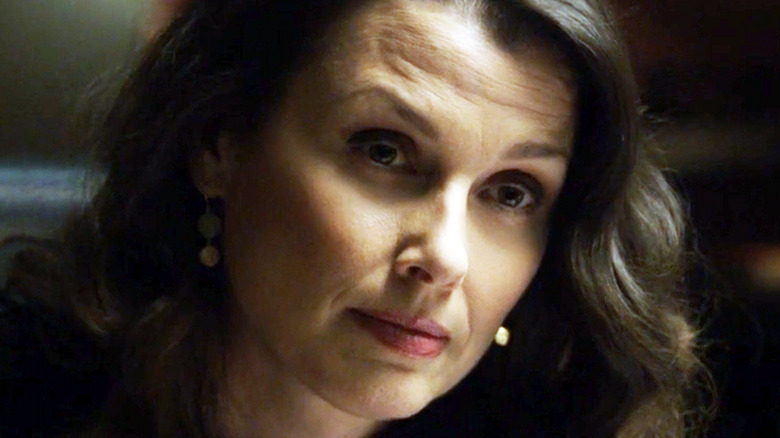 CBS
The Reagan family from the CBS series "Blue Bloods" may be best known for their jobs in the New York Police Department, but that hasn't stopped a select few characters from defending the law in another line of work. Erin Reagan (Bridget Moynahan), the razor-sharp prosecutor that fans have known since the show's very first episode, has risen through the ranks of the New York County District Attorney's Office up to her current role as Chief of the Trial Bureau. After many years in this role, the cunning legal expert has now set her sights on an even more authoritative position.
The show's Season 12 finale episode saw Erin announcing to her fellow Reagans that she intends to run for the position of District Attorney. Erin's actual bid for the title will likely be a major plot point when "Blue Bloods" returns for Season 13, and it remains to be seen whether she'll end up successful. However, some fans of the series already have some strong opinions on the idea of Erin becoming the DA.
Fans are mixed on Erin's potential future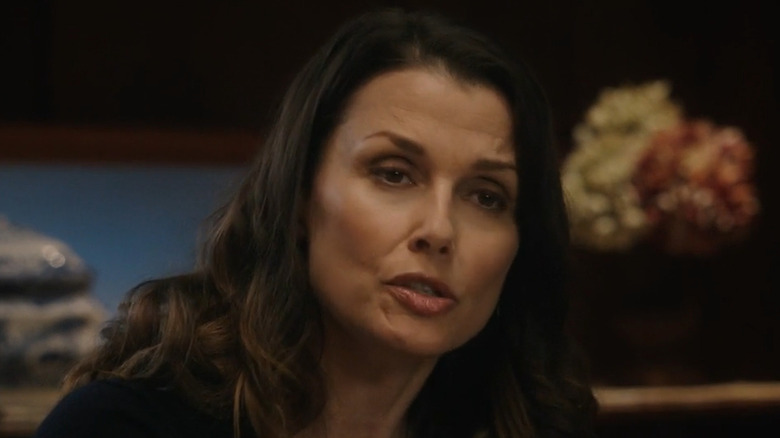 CBS
Erin's family may be wholeheartedly rallied behind her, but the same cannot be said about the "Blue Bloods" fanbase. In a thread on the r/BlueBloods subreddit discussing Erin's potential new role, several viewers offered differing opinions. "I hope she never makes it to DA," u/Jlx_27 commented. "That family is powerful enough already."
With several other Reagans like Frank (Tom Selleck) in high-ranking positions, it's true that Erin becoming the New York County District Attorney would push them even closer to having a full-on monopoly of the criminal justice system. Despite some fans' insistence that the move is a bad idea, others argued the storyline could produce some compelling character drama for Erin. "It's actually interesting because she's always stuck to her convictions no matter what and with her [becoming] the big boss the buck [will] finally stop her," u/Powerful_Factor1887 commented. "So it would be interesting to see how she handles the politics of it all"
While fans are divided over whether this plotline is the right direction for Erin, Executive Producer Kevin Wade described the latest development as the next logical step for her character. "We have played her under four or five DA's, with whom she often clashed over principles as well as over ways and means," Wade said in an interview with Deadline shortly after the episode aired. "So, for her character, the choice seemed to be: if you think you can do the job, then ask for it or otherwise, sit back down. Time's come for her to ask for it by announcing she's running for the office."