The Burning Question Big Bang Theory Fans Still Have About Sheldon And Amy's Wedding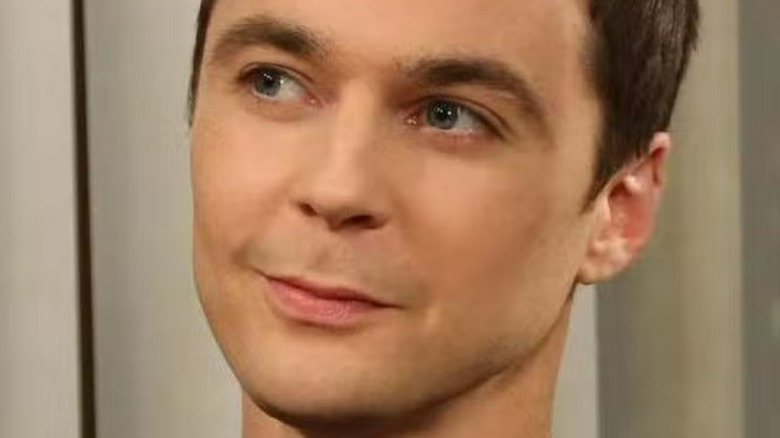 CBS
Even though it spent much of its time on CBS focused on comic book heroes, scientific conundrums, and nerd debates that will rage for decades to come, "The Big Bang Theory" wasn't a one-trick pony. The comedic look at geek culture also offered up more dramatic beats as well, oftentimes stemming from the show's many romantic couplings. Leonard Hofstadter (Johnny Galecki) and Penny Teller's (Kaley Cuoco) got the most screen time of the bunch, but it didn't take it all. Other pairings scored the spotlight from time to time as well.
Aside from Leonard and Penny and Howard Wolowitz (Simon Helberg) and Bernadette Rostenkowski (Melissa Rauch), "The Big Bang Theory" devoted the most time to Sheldon Cooper (Jim Parsons) and Amy Farrah Fowler's (Mayim Bialik) relationship. Both socially awkward and inexperienced when it comes to dating, the two engaged in an unconventional yet relatively happy commitment throughout the show. Their bond even led to them getting married during Season 11's "The Bow Tie Asymmetry" and becoming the parents of Leonard Cooper.
Sheldon and Amy's wedding was a landmark moment in the long, storied history of "The Big Bang Theory," but that doesn't mean fans have simply enjoyed it for what it is. There's a question many have about it that keeps coming up during fan discussions.
Why didn't Beverly Hofstadter make an appearance?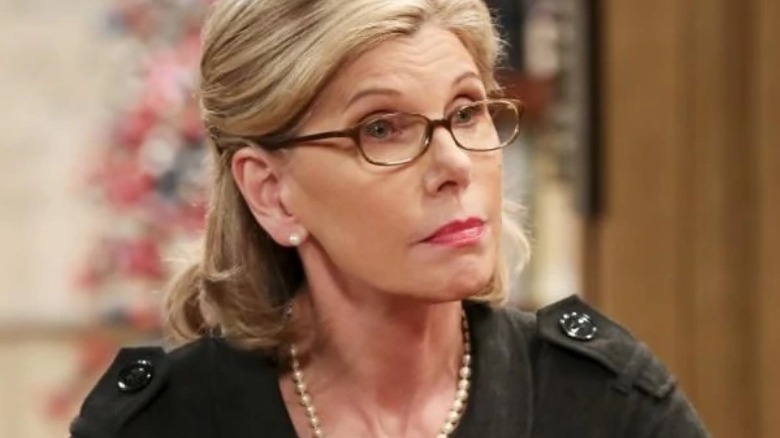 CBS
Just about everyone you'd expect to be there showed up for Sheldon and Amy's wedding — Mark Hamill even stopped by to officiate the occasion. However, that doesn't mean that the guest list for "The Bow Tie Asymmetry" was complete. As pointed out by Reddit user DustinDeVe, Leonard's mom, Dr. Beverly Hofstadter (Christine Baranski), was conspicuous by her absence. After all, throughout her time on "The Big Bang Theory," she made no bones about her appreciation for Sheldon over her own son, so why didn't she make an appearance at the wedding? As it turns out, there's a pretty understandable reason why.
According to "Big Bang Theory" executive producer Steve Holland, Christine Baranski's schedule made it impossible to give fans a Beverly cameo. "She was shooting 'The Good Fight' in New York, and it was their last two days of production that week," he told Glamour, but the chaos didn't stop there. In the case of Laurie Metcalf, who appeared on the episode as Sheldon's mom, Mary Cooper, scheduling conflicts nearly resulted in her missing the shoot, too. Holland explains she was doing a play in New York at the time, but with only one day free, she made it to the "Big Bang Theory" set to film her scenes.
It's a shame that Christine Baranski's schedule prevented Beverly from attending Sheldon and Amy's wedding. At least Laurie Metcalf managed to make the trip to ensure Mary Cooper didn't miss her son's big day.