Rian Johnson Confirms Luke Skywalker Is The Last Jedi In Hilarious Tweet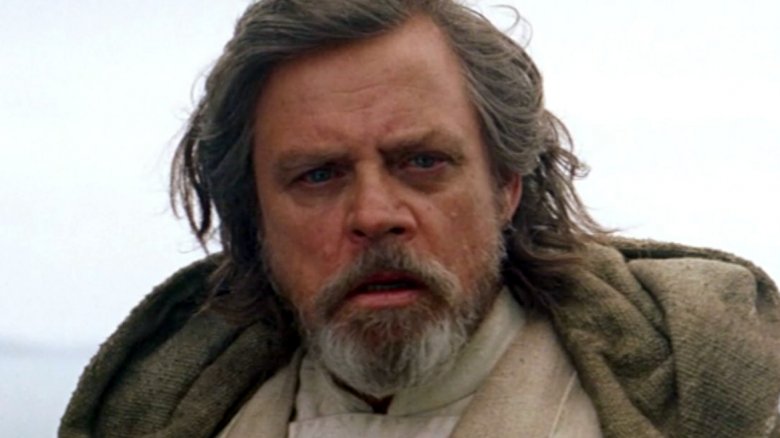 Rian Johnson isn't just a great director, he's also a master of social media.
The same day that Lucasfilm unveiled the new trailer for Star Wars: The Last Jedi, the folks at Vanity Fair tweeted a link to a story from May in which the journalist tries to get Johnson and Lucasfilm head Kathleen Kennedy to reveal who the last Jedi actually is. "Good luck getting Kathleen Kennedy and Rian Johnson to explain what The Last Jedi means. We tried—here's what they said." 
But Johnson quickly followed that up with this reply:
It's Luke.

— Rian Johnson (@rianjohnson) October 10, 2017
About a month ago, he told The New York Times that Skywalker is clearly the last Jedi. "It's in the opening crawl of The Force Awakens," he explained. "Luke Skywalker, right now, is the last Jedi. There's always wiggle room in these movies—everything is from a certain point of view—but coming into our story, he is the actual last of the Jedi. And he's removed himself and is alone on this island, for reasons unknown."
Of course, it might not be that simple. In the Vanity Fair story, Johnson said he came up with the title before he had even written the script and didn't think it would cause so much speculation. "I never thought that was going to be the question," he said. "I guess partially because the answer—and this is going to sound like I'm being coy, but I swear I'm not—is, you do have to see the movie. It's not as simple as saying, 'It's this person—ha-ha!' It is a little more complicated than that."
So here's what we know for sure: Luke Skywalker is the last Jedi at the beginning of The Last Jedi. But he might not be by the end. We'll find out for sure when the movie lands in theaters Dec. 15.