Why Westworld Fans Are So Divided Over Aaron Paul's Character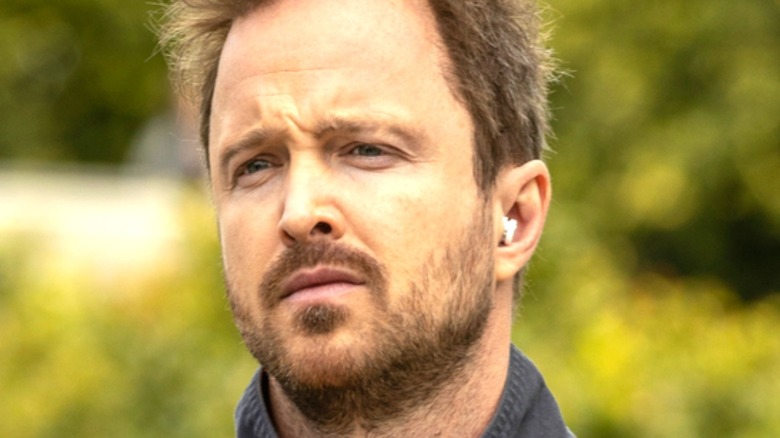 John P. Johnson/HBO
"Westworld" Season 3 is very different from the show's first two seasons. Not only does the season largely take place outside of the series' titular park, but it also forces many of the show's pre-existing characters to take on totally different roles than the ones they'd previously inhabited. "Westworld" Season 3 also, notably, brings a number of important new characters into the show's ongoing robots vs. humans conflict, including Caleb Nichols (Aaron Paul).
After being introduced in the first episode of "Westworld" Season 3, Caleb quickly gets swept up in Dolores' (Evan Rachel Wood) crusade against humanity. In fact, over the course of the season, he slowly becomes one of Dolores' closest and most trusted allies. By the time everything is said and done, Caleb even ends up surviving the ending of "Westworld" Season 3, which is more than can be said for many of the show's characters.
However, while Caleb has emerged as one of the most important figures on "Westworld," that doesn't mean every fan of the show has necessarily fallen in love with his character.
Some Westworld fans think Aaron Paul is wasted on the show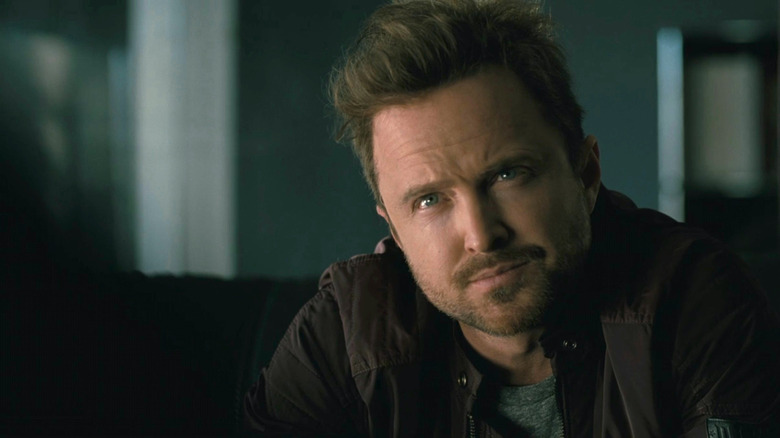 HBO
In a Reddit thread dedicated to discussing the announcement that "West Side Story" breakout star Ariana DeBose had joined the cast of "Westworld" Season 4 (via TV Line), one Redditor commented, "Hopefully she's not wasted like Aaron Paul was." The user's remark earned a wide range of responses from "Westworld" fans, with u/amulie commenting, "Honestly his role in ['Breaking Bad'] was so iconic and well written, ['Westworld'] doesn't come close to giving him the same compelling character so [Paul] feels wasted."
In the same thread, u/throw23me echoed their fellow "Westworld" fans' thoughts about Caleb, writing, "He just followed other characters around for the entire season, [and] didn't do much himself. Aaron Paul didn't really get to show off too much of his acting chops." Of course, not every fan thinks "Westworld" Season 3 fails to give Paul enough to do. For instance, u/Bamford38 wrote, "Why do you think he was wasted? He had a major role in the last season."
Altogether, these comments suggest that fans are still divided about the size of Caleb's role in "Westworld" Season 3. For his part, Paul told Collider in 2020 that he was convinced to take the role of Caleb because of how the character was initially pitched to him. "He was gonna be the audience's point of view of what it's like to live as a civilian, within this futuristic society, and what that really entails," Paul said.
The actor added, "The fact that I got a peek behind the velvet curtain, in a way, at the future of 'Westworld,' was such a dream come true. It was an instant yes from me." Taking that into account, it seems safe to say that Paul was not disappointed by the nature of his role in "Westworld" Season 3 — even if some fans of the show were.