The Untold Truth Of Henry Winkler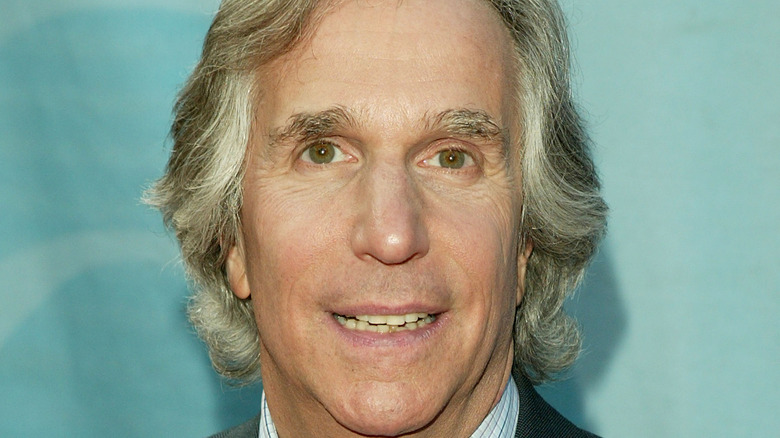 Peter Kramer/Getty Images
We may receive a commission on purchases made from links.
To a certain crowd, could it be possible that Henry Winkler is best known for playing Gene Cousineau on "Barry"? Just a few years ago, it seemed safe to assume that nothing could ever supplant his pop culture cornerstone status as The Fonz.
One of the most popular television stars of the '70's and '80s, Winkler's leather jacket-wearing greaser was originally intended as no more than a minor character on "Happy Days." But, like Urkel, Elmo and Dr. Frasier Crane years later, the character would go on to eclipse the show, making the shark-jumping, liver-hating, jukebox-pounding Fonz worthy of lunchboxes, cartoon spinoffs, action figures, and a place in the Smithsonian.
As Jules Winnfield knows, nobody is cooler than Fonzie. But in real life, Winkler struggled with learning disabilities, and he didn't have his big breakthrough as a star until he was in his late twenties. Nor did Winkler have it easy when his "Happy Days" heyday was over, as he was forever tied to a faded fad, and suddenly had to reinvent himself.
But Winkler was finally able to launch a heck of a second act, producing the hit '80s/early '90s series "MacGyver," getting steady work as an actor in films like the original "Scream," and launching a successful career as a best-selling author.
Winkler has indeed overcome a lot of adversity to succeed in life — and if you only know him as Fonzie or Gene Cousineau, you don't know the whole story. Here's the untold truth about Henry Winkler.
He struggled with dyslexia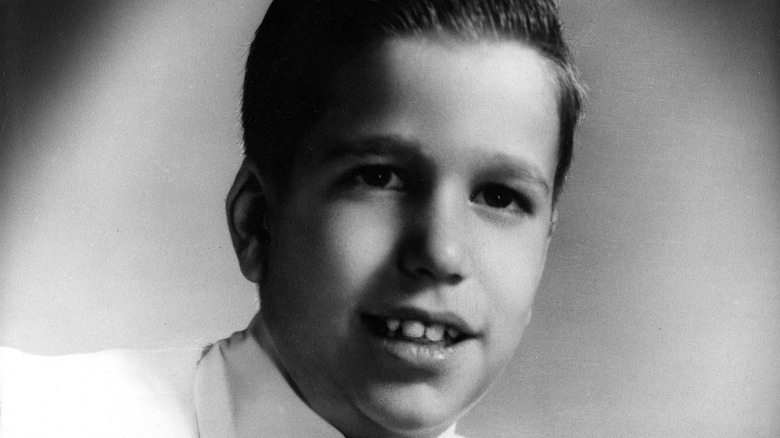 Michael Ochs Archives/Getty Images
Winkler's parents were German immigrants who fled Germany to escape from Adolf Hitler. Winkler's family believed strongly in education, so when young Henry was struggling in school, they thought he was being lazy and called him "dumb dog."
As it turns out, Winkler was dyslexic; he didn't read his first book until he was thirty-one years old.
When was asked on "The Howard Stern Show" how he was able to memorize a script, Winkler said, "Where there's a will, there's a way. I read the scripts very slowly, over and over again. I read one word at a time."
Struggling with learning disabilities has made Winkler very empathetic to others with learning disabilities. Once he was finally diagnosed in his early thirties, he told NPR, "I found out I wasn't stupid, that I wasn't lazy — that I had something with a name."
Having dyslexia also taught Winkler you could come up with your own ways to learn. "There is not one road to get where you want to go," he explained. "There is your road."
He went to Yale Drama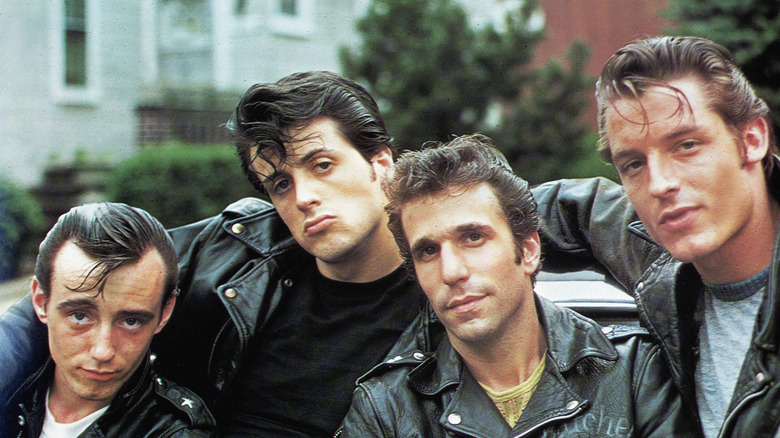 United Archives/Getty Images
Despite his learning struggles, Winkler applied to twenty-eight colleges, and was accepted into two of the most prestigious schools in the country: Emerson College, and Yale Drama.
As Winkler explained to NPR, he would often improvise when dyslexia slowed him down. "I was embarrassed for 10 years because I could not read what was on the page. So I used humor to cover all those mistakes for all those years. I didn't know that I had something wrong, so I just tripped over words and everybody just kind of tolerated it."
Winkler added, "You learn to negotiate with your learning challenge. I never read anything the way that it was written in my entire life. I would read it. I could instantly memorize a lot of it and then what I didn't know, I made up and threw caution to the wind, and did it with conviction. Sometimes I made them laugh, and sometimes I got hired."
He helped get Rocky made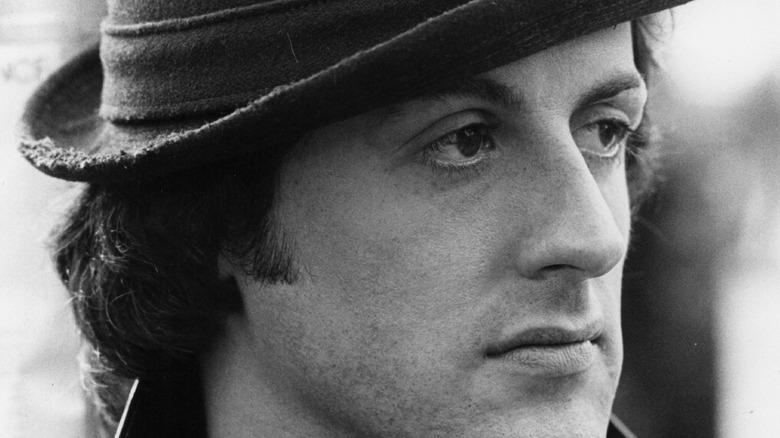 Keystone/Getty Images
Winkler and Sylvester Stallone both had big break throughs in the mid-seventies after years of struggle, and they starred together in the beloved cult classic "The Lords of Flatbush," a precursor in some ways to "Happy Days." But what many don't know is that Winkler helped pave the way for "Rocky" to get filmed, assisting the project when it was caught up in development hell.
Winkler told Jimmy Fallon in 2021 that when Stallone showed him the script for "Rocky," he took it to ABC. They liked the script, and it got sold to ABC, but they told Winkler, "We want to change the writer." Stallone refused to be replaced, so Winkler then called the network back and said, "Here's the money, I need the script back."
After some haggling, Winkler got the rights back, and Stallone was free to take it elsewhere. The project landed at United Artists, and it became the sleeper of 1976, making over $100 million and taking home best picture at the Academy Awards.
He's nothing like the Fonz in real life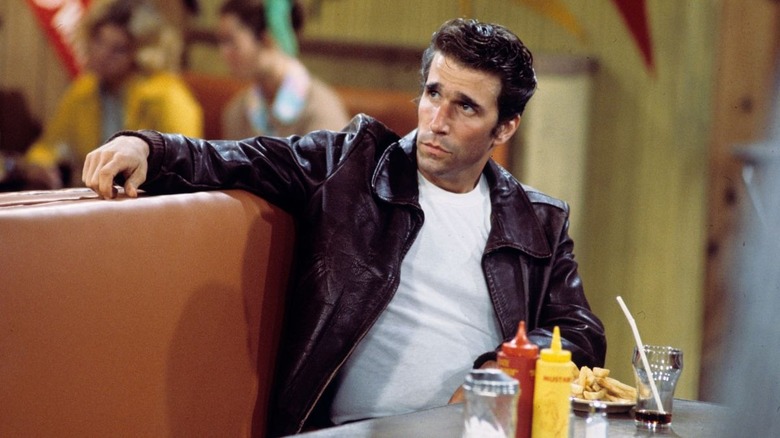 ABC
In a 2017 interview with CBS Sunday Morning, Winkler said, "The Fonz was everything I wasn't." When "Happy Days" was the hottest show on television, the Fonz was the coolest character around, yet Winkler made sure not to confuse himself with his onscreen persona, to keep himself grounded. In fact, in a 2012 interview with Emmy TV Legends, he said he only spoke to his fans as the Fonzie character a few times, making sure to keep his super cool persona strictly on the TV set.
"This is what I learned from stardom," he said. "You have got to see it as a mirage. You cannot believe you are more than you are ... you can't get caught up in that, because it is instant destruction."
Winkler is glad he became famous later in life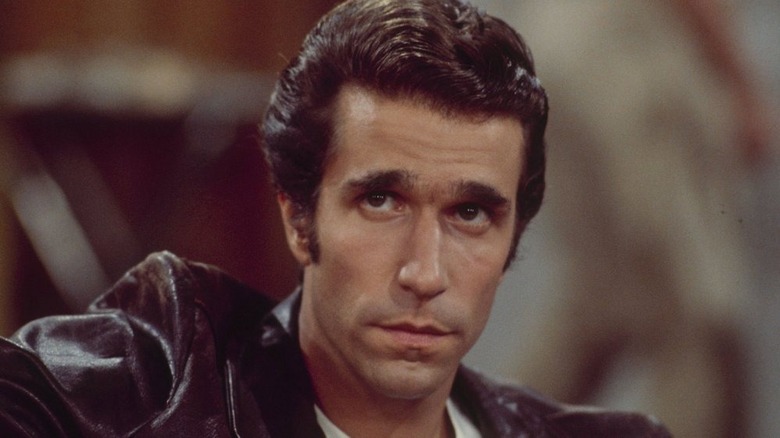 ABC
Henry Winkler was twenty-seven when he got the Happy Days" gig; as he said in an interview with Emmy TV Legends, he was glad that success came to him later in life. "I'm glad I was older because it was gigantic," he said. "It was scary."
Yet unlike a lot of actors who get carried away with themselves when they become successful, Winkler went into the business with eyes wide open. "If you can keep that in some kind of check, it's really objectively fun," he continued. "You're making a living, doing what you dreamed of doing. You're acting, and all this is happening."
When "Happy Days" was the hottest show on television, it was being watched in 126 countries. Winkler would get mobbed by fans who tried to steal his socks while he was still wearing them. Women would knock on his door at three in the morning, and ask, "Am I disturbing you?"
One time, the "Happy Days" cast showed up to an appearance at a mall in Texas, and 25,000 fans showed up. That day, Winkler learned a valuable lesson about stardom. One fan told him, "You are so cool." Then another fan told him, "You are so short."
Winkler couldn't actually ride his bike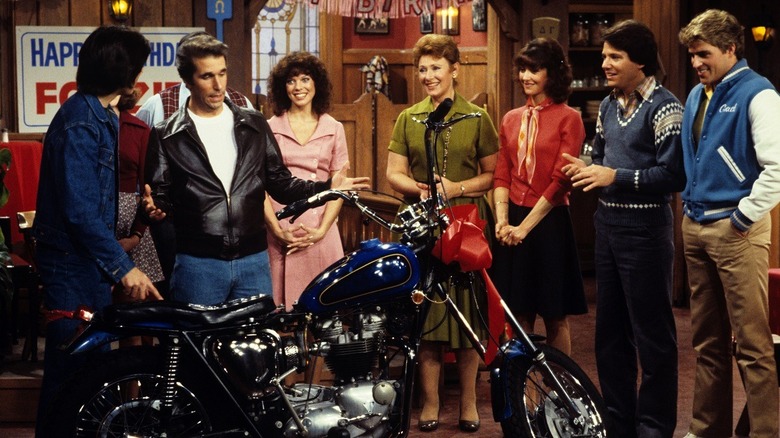 ABC
It shouldn't be too much of a surprise that Winkler didn't actually ride Fonzie's bike on the show — or at least, he couldn't drive it more than a few feet at a time. One of the reasons is his dyslexia made him very uncoordinated and prone to accidents.
As he told CBS Sunday Morning: "I could not piece together the gear, the speed, the break, I couldn't." Chris Haynes, the motorcycle wrangler for the show, recalled, "I spent time trying to teach Henry Winkler how to ride it, but he was scared to death of it."
In the second season of the show, Fonzie got a new silver Triumph motorcycle, which was built by legendary stuntman Bud Ekins. Ekins was Steve McQueen's stunt double, and it turns out Fonzie's bike was the same legendary cycle that McQueen rode in the action classic "The Great Escape," making his bike even more cool.
Winkler's father helped him jump the shark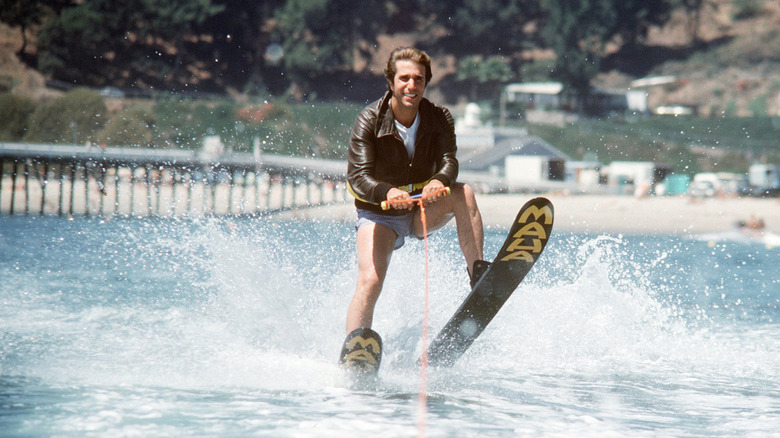 ABC
In the mid-'70s, "Jaws" became the highest-grossing film of all time, inspiring many cheap imitations. A lot of '70s TV shows also got shark fever, and in 1977, an episode of "Happy Days" would earn a notorious notoriety in pop culture.
While Winkler couldn't ride a motorcycle to save his life, he was a good water skier, and his father suggested they work it into the show. So, in a three-part episode of "Happy Days" entitled "Hollywood," Fonzie and the gang headed out Los Angeles, and he risked his life jumping a shark tank. (Bob Brunner, a "Happy Days" writer-producer who apparently devised the name Fonzie, reportedly came up with the idea.)
Decades later, "jump the shark," a phrase created by Jon Heim in 1997, would come to pinpoint the exact moment when a show crested and began going downhill. Yet the people who created this episode strongly disagree that this is when "Happy Days" jumped its proverbial shark.
The third installment of "Hollywood," which aired on September 20, 1977, was watched by 30 million viewers, coming in at number three in the ratings. Fred Fox, who wrote the episode, added, "If this was really the beginning of a downward spiral, why did the show stay on the air for six more seasons? Why shoot an addition 164 episodes? Why did we rank among the Top 25 in five of those six seasons?"
Of course, ratings and quality are two wholly different things. But Winkler doesn't mind the whole "jump the shark" phenomenon, and is willing to look back and laugh at the absurdity of it all. "At that time," he says, "I had great legs." 
He produced and co-created the series MacGyver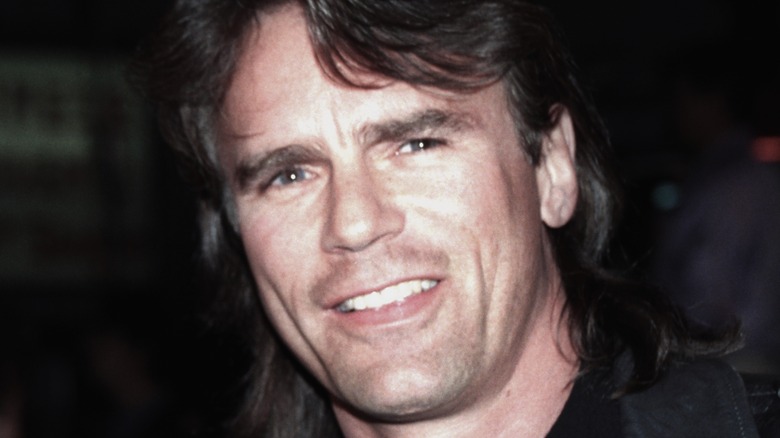 Bart Sherkow/Shutterstock
In the '80s, Winkler formed a production company with his friends John Rich (a director on "All in the Family") and writer Lee David Zlotoff, and together they created "MacGyver" and sold it to ABC.
After spit-balling ideas, Winkler and his partners came up with the notion of a series about a man who, as Winkler described him, "takes what is around him, listens to the people around him and solves a problem by his wits, by using household items. Rather than having him so electronified and macho-fied that he is no longer relatable to people, we have a very human character who is in tune with the world around him."
Winkler added he was making the kind of show he wanted to watch, and like the Fonz, MacGyver was the sort of guy he wanted to be in real life. The Richard Dean Anderson-starring series became a sizable hit, running from 1985 – 1992 and later inspiring both a Lucas Till-starring reboot and a Will Forte-starring spoof in "MacGruber." 
Winkler was fired as the director of Turner & Hooch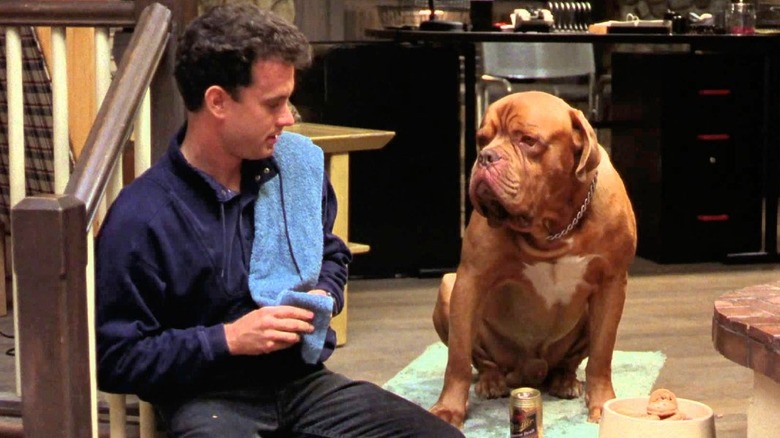 Touchstone Pictures
While Winkler is generally regarded as one of the nicer people in the industry, it's hard to have a Hollywood career and not make at least one enemy. So, it's odd that Winkler had a falling out with another actor widely beloved in the industry ... Tom Hanks.
Winkler was the original director on "Turner & Hooch," the 1989 cop/dog buddy comedy. While details are somewhat vague, Winkler was jettisoned from the project in favor of another director, Roger Spottiswoode ("Stop! Or My Mom Will Shoot"). It is believed that Hanks was the one who got Winkler fired after he worked on the film for thirteen days, and "creative differences" were cited as the reason.
In 2020, reports of the long-gestating grudge between two renowned Hollywood "nice" guys went somewhat viral. Winkler wouldn't confirm or deny that Hanks got him canned, but he did recall producer Jeffrey Katzenberg telling him: "You have everything with you? Go home." He then added, "I got along great with the dog."
In a 1993 interview with People magazine he added: "Let's just say I got along better with Hooch than I did with Turner."
Years after the fact, Ron Howard told The Independent, "I'm friends with them both and both men felt compelled to come to talk to me about it. It was just one of those unfortunate things where they really had a working style that did not fit. I know it was painful for both of them and I was able to lend an ear, if not offer any solutions."
Winkler didn't win an Emmy until he was 72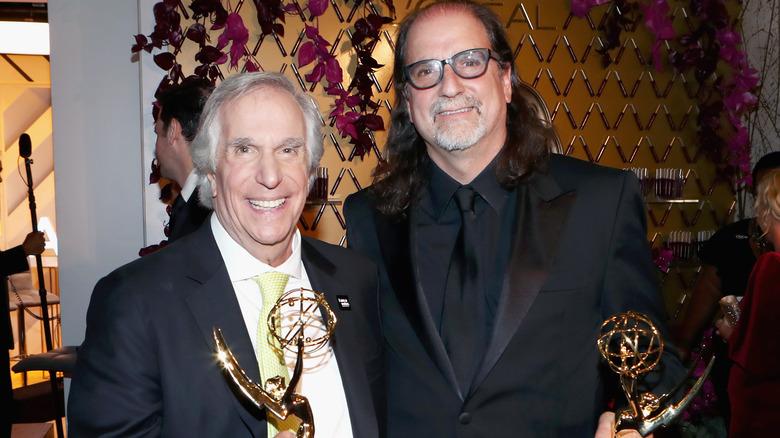 Rich Polk/Getty Images
While Winkler has been a television veteran for nearly fifty years, he didn't win his first Emmy until 2018, when he was 72-years-old.
Winkler won for supporting actor in a comedy series on "Barry." At the 70th Annual "Primetime Emmy Awards," Winkler ascended the stage and told the audience he wrote his speech "43 years ago." Winkler then recalled a piece of advice a powerful Hollywood lawyer had given him. "If you sit at the table long enough, the chips will come your way. Tonight, I got to clear the table."
Winkler ended his speech by telling his children, "Jed, Zoe, and Max, you can go to bed now!" This is another joke about how long it took him to win an Emmy, because his children are grown adults.
Winkler had strong competition that year, up against Brian Tyree Henry from "Atlanta," Louie Anderson for "Baskets," Alec Baldwin for "SNL," Kenan Thompson for "SNL," Tony Shalhoub for "The Marvelous Mrs. Maisel," and Titus Burgess for "Unbreakable Kimmy Schmidt." Indeed, that night the chips went his way.
Despite being dyslexic, Winkler became a best-selling author
After "Happy Days," Winkler had a dry spell as an actor. He told "CBS Sunday Morning" in 2017 that the toughest part of his career was "not being able to work from 1983 to 1991 as an actor. 'Happy Days' is over. What do I do now? I had no idea. Being rudderless is painful."
So, like fellow "Happy Days" alumnus Ron Howard, Winkler moved into directing and producing — but he also found success as an author of children's books. Winkler created the semi-autobiographical character Hank ZIpzer, a student who struggles with dyslexia, but who's a good kid at heart.
Winkler has now written over 20 Zipzer books, in collaboration with author Lin Oliver. The Zipzer character even became a British TV series from 2014 – 2016, including a 2016 Christmas special entitled "Hank Zipzer's Christmas Catastrophe." The series is currently streaming on HBO Max.
"It never dawned on me that I would have my name on a book," he told NPR in 2019, adding that his dyslexia diagnosis had previously made him feel "stupid ... you take that mantle with you when it's said often enough and when you're young enough. There is an emotional component, I think, that comes with learning challenges, where I had no sense of self."
When Winkler's agent suggested he write children's books, the former Fonzie didn't think he'd be able to pull it off. "I said, 'I can't do that, I'm stupid, I can't write a book.'" Then his agent introduced him to Oliver, an executive at the Society of Children's Book Writers and Illustrators, and off they went.
Winkler is currently writing his autobiography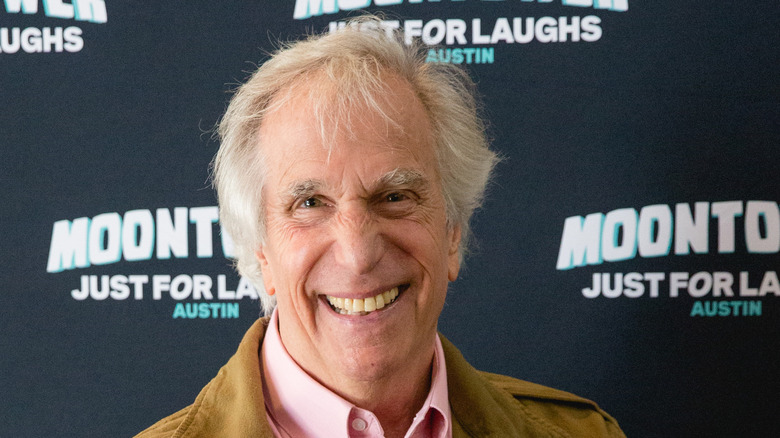 Rick Kern/Getty Images
As a best-selling author, Winkler has written children's books as well as tomes exploring his love of fly fishing. Now, he's ready to commit his astounding life journey to paper.
This May, it was announced that Winkler will be writing his memoirs, as he signed a deal with Celadon Books, a division of Macmillan. In a statement, Winkler said, "I am both excited and nervous to contemplate writing a memoir, because it's hard to remember what happened the day before yesterday. But here I go!"
The book is scheduled for a 2024 release, detailing his inspiring story for posterity.