Will Smith And Tom Holland To Star In Animated Movie Spies In Disguise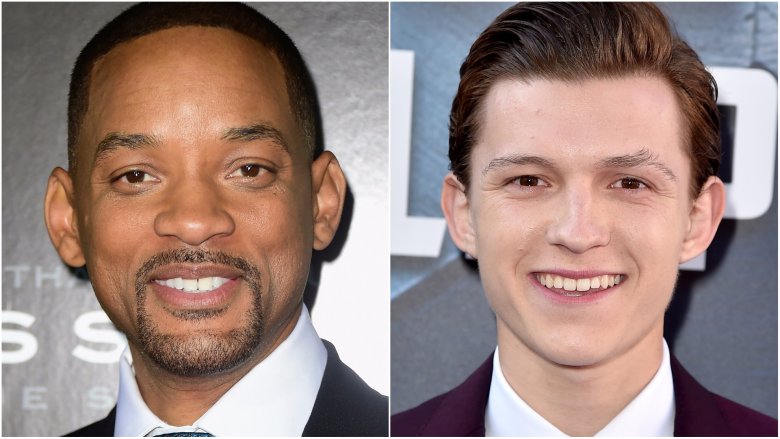 Getty Images
Deadshot and Spider-Man will team up, but not in superhero form.
Variety reports that Will Smith and Tom Holland have signed on to voice the lead characters in the upcoming animated flick Spies in Disguise from Fox Animation. The movie is based on Lucas Martell's 2009 short film Pigeon: Impossible, which centers on a secret agent who almost causes global conflict when a pigeon gets stuck in a nuclear briefcase.
Smith will voice the spy, Lance Sterling, and Holland will play Walter, a scientific genius who invents gadgets for Lance. When things take an unexpected turn, the pair must suddenly work together in a new way or the world might never be the same.
Nick Bruno (Epic, The Peanuts Movie) will direct and Troy Quane (story artist on Ice Age: Collision Course and Ferdinand) will co-direct.
Smith recently played Deadshot in Suicide Squad and he'll play the Genie in Guy Ritchie's live-action Aladdin. Holland debuted as Spider-Man in Captain America: Civil War and starred in Spider-Man: Homecoming. He'll also co-star with Daisy Ridley in the movie adaptation of the YA novel series Chaos Walking.
Spies in Disguise will hit theaters Jan. 18, 2019.