Alternate Justice League Trailer Has Even More New Footage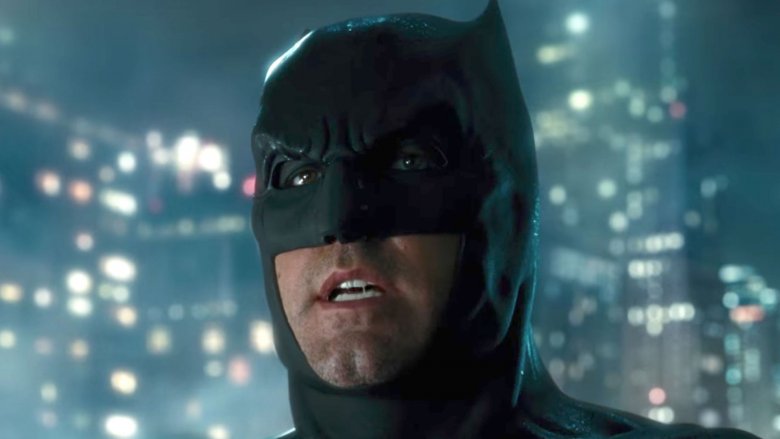 Justice League decided to doubly bless fans on Sunday morning, putting out a second cut of their newest trailer on their Instagram page and adding in a load of new footage. While the full trailer spent a good amount of time early on teasing the return of Henry Cavill's Superman (in a dream of Amy Adams' Lois Lane), the alternate cut, which you can view at the bottom of this article, gets straight to the central heroes, giving some new looks at them in the process.
"We need you," Wonder Woman (Gal Gadot) can be heard saying to Cyborg (Ray Fisher) at the start of the trailer. "And you need us." As she says this, images of the individual heroes flash by, before Steppenwolf (Ciaran Hinds) can be seen unleashing his evil forces on the world. 
"How do you know your team is strong enough?" Jeremy Irons' Alfred asks Ben Affleck's Bruce Wayne. Like in the other cut of the trailer, Aquaman (Jason Momoa) seems doubtful of the team as well, telling Bruce, "Strong men are strongest alone." "That's not a saying," he replies. "That's the opposite of what the saying is."
The trailer then gives a few new clips of the heroes in action. "This is the only way," says Batman. "The five of us. United." It ends with the same funny Flash clip that caps the final trailer, with Barry (Ezra Miller) pointing to the Bat Signal in the sky and calling it "awesome." "That's the Bat Signal, that's your– oh shh, sorry, that's your signal, that means we have to go now," he says. "Yeah, that's what that means," a less than happy Bruce replies.
Willem Dafoe, Jesse Eisenberg, Diane Lane, Connie Nielsen, J.K. Simmons, Joe Morton, Robin Wright, Amber Heard, Kiersey Clemons, and Billy Crudup also star in Justice League, which was finished by Joss Whedon after original director Zack Snyder had to depart due to a family tragedy. The movie hits theaters on Nov. 17.