Is Kenan Thompson Actually Leaving SNL?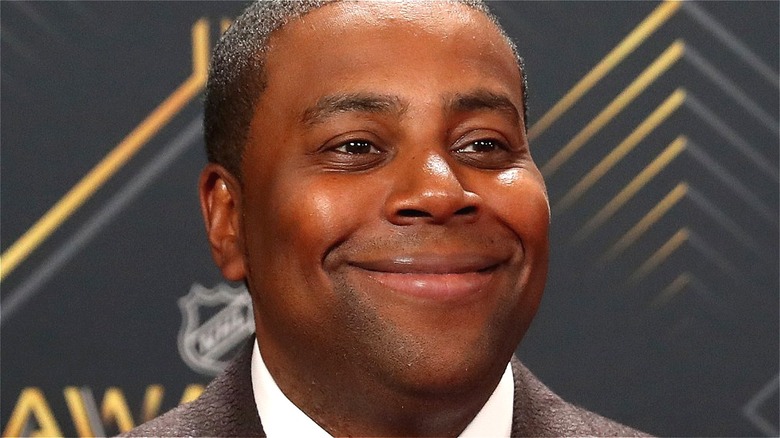 Bruce Bennett/Getty
"Saturday Night Live" has recently undergone a massive shake-up. It's always a little sad when beloved cast members decide to depart the long-running sketch comedy series, but earlier this year, it was announced that several prominent players were calling it quits. Among those leaving were Kate McKinnon, Pete Davidson, Aidy Bryant, and Kyle Mooney. That's a lot of talent to lose all at once, and it may not be the end of the shake-ups. 
Many people naturally wonder when Kenan Thompson will leave "SNL." He holds the distinction of being the longest-serving cast member in the show's history, having been a player since 2003. Nearly 20 years later, he's still holding down the fort, making people laugh with every sketch he's in. Plenty of people have come and gone over the years, but Thompson has been a constant presence on the show, making some people wonder whether he could depart in the near future. But according to Thompson himself, don't expect his exit any time soon. 
Kenan Thompson wants to make it to the show's 50th season
It'll be a big deal the day Kenan Thompson doesn't return for a new season of "Saturday Night Live." He's certainly made his mark on the show, and if he ever decides to leave to pursue other projects, he has plenty of fans who will follow him wherever he goes. But it sounds like audiences can expect Thompson to stick around 30 Rock for a bit longer, as he recently spoke to Entertainment Tonight about his future on the show. 
When asked whether he'd think about leaving the show any time soon, Thompson responded, "I know we at least trying to get to the 50th, 'cause that's gonna be a special year, you know what I mean? And then after that, it's like, I don't know exactly how long I can do it." The show recently wrapped up Season 47 in May 2022, so with that timeline in place, audiences can be reasonably confident the actor will stick around for at least three more years. What happens after that is anyone's guess, but Thompson appears to enjoy making a career on the show, and later, when asked about what keeps him coming back, he said he keeps getting asked.
He explained, "If I felt like I was overstaying my welcome, or unwanted, then I would like to show myself the door, but yeah, it's also a one-of-a-kind place." It'll be a big deal when Thompson finally decides to leave, but assuming he doesn't get booted any time soon, it sounds like "SNL" fans can expect him to stick around a little while longer.