Tupac, Biggie's Murders Investigated In Unsolved Trailer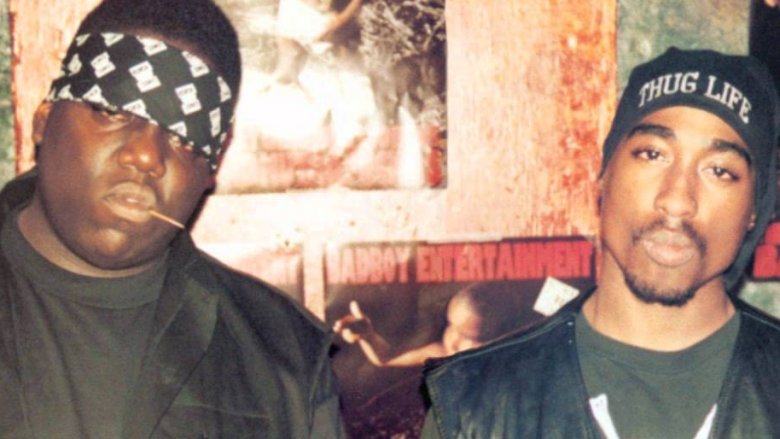 YouTube
"This case is legendary," the first trailer for USA Network's newest venture declares. The miniseries entitled Unsolved: The Murders of Tupac and The Notorious B.I.G. sheds light on the killings of two of the most famous rappers in history, and dives into the circumstances surrounding the case that is, indeed, fabled and unforgettable. 
The clip shows Tupac Shakur (Marcc Rose) and Christopher Wallace, better known as Biggie (played by Waveyy Jonez), before they were murdered in 1996 and 1997, respectively. Unsolved takes a dramatic true crime-type retelling approach, similar to the one used in American Crime Story: The People vs. O.J. Simpson, to chronicle the ensuing investigations. Josh Duhamel, Westworld actor Jimmi Simpson, and Fargo season two standout Bookeem Woodbine star as members of the Los Angeles Police Department desperately searching for answers to the tragic deaths that, more than twenty years after the fact, still remain unsolved.
Though the two were murdered six months apart, Shakur in September 1996 in Las Vegas and Biggie in March 1997 in Los Angeles, many have theorized that their deaths were connected in some way, a notion that the series clearly intends to explore. "There is a very real possibility that the murder of Biggie Smalls is directly related to the murder of Tupac," Simpson's Detective Russell Poole states in the trailer. 
The Unsolved trailer was posted on posted on Entertainment Weekly's site, but hasn't yet appeared on YouTube or on social media. We'll update this story when it does.
Executive produced by The People vs. O.J. Simpson helmer Anthony Hemingway, Unsolved also has former LAPD investigator Greg Kading on board as an EP. Kading led multiple task forces investigating the mysterious murders, and authored the book Murder Rap: The Untold Story of Biggie Smalls & Tupac Shakur Murder Investigations. The series also features Jamie McShane (Bloodline) as Detective Fred Miller, Brent Sexton (The Killing) as Detective Brian Tyndall, Luke James (Black Nativity) as Sean Combs (also known as Puffy, P. Diddy, and Diddy), Letoya Luckett (Rosewood) as Suge Knight's estranged wife Sharitha Golden, and Aisha Hinds (Underground) as Biggie Smalls' mother Voletta Wallace. 
Unsolved is slated for release sometime in 2018.