Most Fans Forget About Katy Perry's Surprise Appearance In HIMYM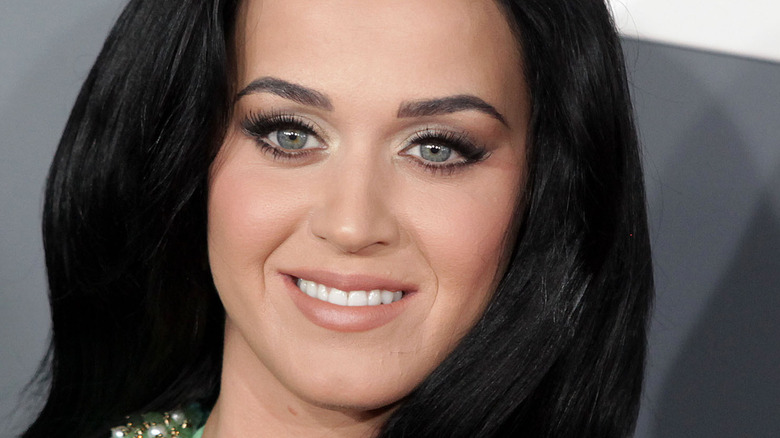 DFree/Shutterstock
A lot of sitcoms have a knack for pulling in guest stars for scene-stealing performances, and "How I Met Your Mother" is no different. Over the series' nine-season run, creators Carter Bays and Craig Thomas managed to book some pretty impressive guest stars from all realms of Hollywood. Pop stars Jennifer Lopez, Britney Spears, and Nicole Scherzinger all made appearances on the hit sitcom. Meanwhile, veteran actors like Alan Thicke, John Lithgow, and Martin Short also popped in for short roles. Even legendary game show hosts Alex Trebek, Bob Barker, and Regis Philbin starred as themselves on "HIMYM," per IMDb. 
A personal favorite for the show's creators was the actor behind Mickey, Lily's (Alyson Hannigan) father, Chris Elliott. "Chris Elliot [sic] is a personal idol of Carter and mine, so that one meant a ton. If 15 Year Old Us standing in line for 'Cabin Boy' could've only known...," Thomas wrote during a Reddit AMA.
There's another famous face that graced MacLaren's Pub, but you may not recall her if you're not big into pop music. "Teenage Dream" singer Katy Perry also appeared in an episode of "How I Met Your Mother" in what turned out to be an especially hilarious role.
Katy Perry plays a ditsy bombshell in How I Met Your Mother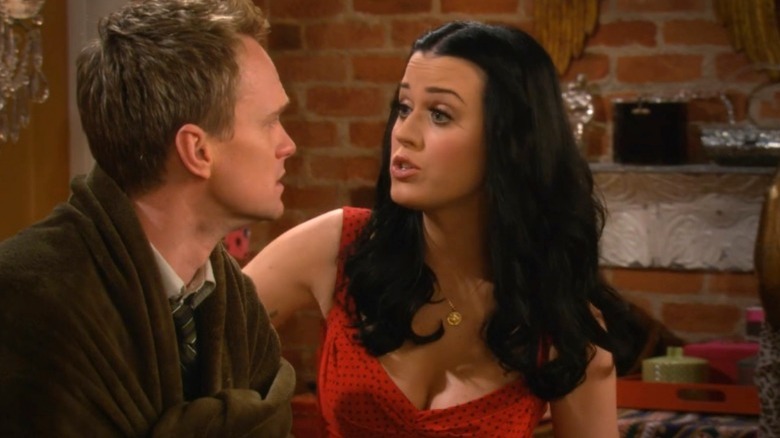 CBS
In 2011, Katy Perry made her live-action sitcom debut during Season 6 of "How I Met Your Mother." In the episode titled "Oh Honey," Perry plays the titular Honey, the bombshell cousin of Ted's (Josh Radnor) love interest, Zoey (Jennifer Morrison). 
Although beautiful, Honey seems to be a bit lacking in the brains department and tends to believe everyone without a second thought. Her gullibility is actually what inspires her nickname, Honey. Her ditzy remarks constantly had the gang sigh, "Oh, honey," so the name sticks around when older Ted recounts his story. Originally, Honey is supposed to be set up with Ted, but she soon falls for Barney's (Neil Patrick Harris) charms. Overall, Perry plays the role of the airhead babe expertly, and her "How I Met Your Mother" appearance paved the way for future acting roles.
After her guest role on "How I Met Your Mother," Perry got a boost in her acting career, albeit with a focus on voice acting. In 2011, Perry lent her pop star vocals for "The Smurfs" as Smurfette, a role she reprised in 2013. Perry told Express it took her a couple of days to prepare, explaining, "Smurfette isn't my normal voice – it's like my voice and a bag of rocks, with a pinch of sugar." Additionally, Perry stars in the animated musical "Melody" as the title character, proving once again that she's much more than just a pop star, per Deadline.