Tremors TV Series Plot Details Uncovered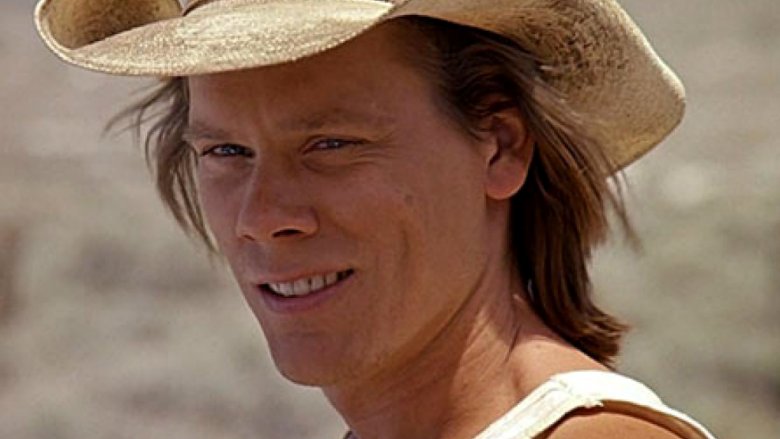 Turns out that everything that happened in Tremors didn't do much for Kevin Bacon's character in the long run. 
According to a report by the Albuquerque Journal, based where Syfy is filming the TV follow-up to the 1990 cult classic, Bacon's character Valentine McKee will be even more beaten down than he was when we first met him.
The show will take us back to Perfection, Nev., a quarter-century after McKee defeated the monstrous Graboids that plagued the town. But the report says that McKee is now a "small-town hero whose glory days faded away with the monsters he braved and whose family moved on when he couldn't let go of the past."
Still, McKee is hopeful that things could turn around. His grown daughter Emily (Emily Tremaine of HBO's Vinyl) returns to Perfection after graduation, but soon realizes that her dad will never change. But it's not long after she arrives that strange and terrifying events make it obvious that the past could come back to haunt Perfection.
Led by Valentine, the people of the town begin to find out the truth about what's happening and they must once again rally together to defend themselves against bloodthirsty creatures from beneath. 
The pilot was written and executive produced by showrunner Andrew Miller, with Bacon producing. Shiloh Fernandez (Falling Water, Gypsy) co-stars as Nico Garza, a man who works at Earl Bassett's Graboid Waste Gobbling company, and Megan Ketch (American Gothic, Jane the Virgin) plays Mindy Sterngood, a charismatic young doctor who Valentine saved from the clutches of a Graboid when she was 9. You might remember that character was originally played by Ariana Richards (Jurassic Park) in the movie.
There's no release date for Tremors yet, but we'll keep our ears to the ground.