How Patrick Warburton Had Everyone Cracking Up During A Seinfeld Table Read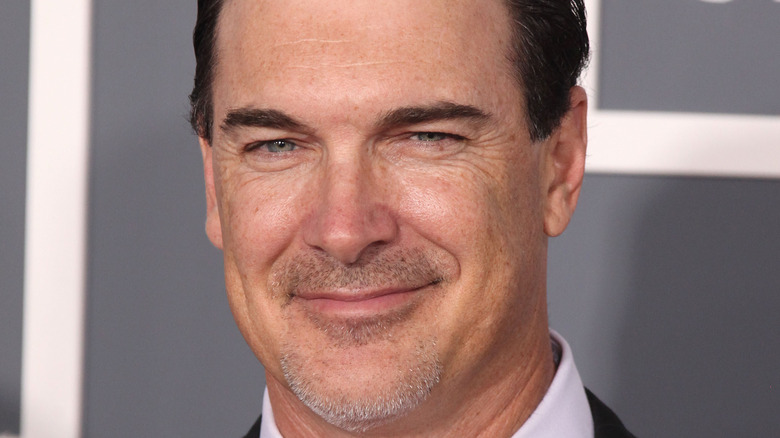 DFree/Shutterstock
Elaine (Julia Louis-Dreyfus) has quite a few boyfriends over the years on "Seinfeld," but no one is more memorable than the beloved David Puddy (Patrick Warburton). Joining the series in Season 6's "The Fusilli Jerry" episode, Puddy was a standout due to his hilarious dry delivery and expressionless persona. Despite being one of the sitcom's iconic secondary characters, Puddy only appears in only 10 episodes — two from Season 6 and eight in Season 9.
Warburton revealed to news.com.au that he couldn't appear in any more episodes after Season 6 due to a new project ("Dave's World") he was working on. However, before Season 9, the actor had a chance run-in with Jerry Seinfeld himself and was asked to return for the finale season. The stars aligned as "Dave's World" had been canceled, and Warburton had the time to film more "Seinfeld" episodes.
It's no surprise Seinfeld and others working on the sitcom wanted Warburton back, leading to several calls over the years. The comedian admitted in a Netflix is a Joke Q&A that Warburton was one of the funniest guest stars to ever appear on the series. His effect on the "Seinfeld" cast and crew was proven during a table reading for one of his Season 6 appearances, where he had everyone in attendance in stitches.
Patrick Warburton slayed the room during a table read for The Face Painter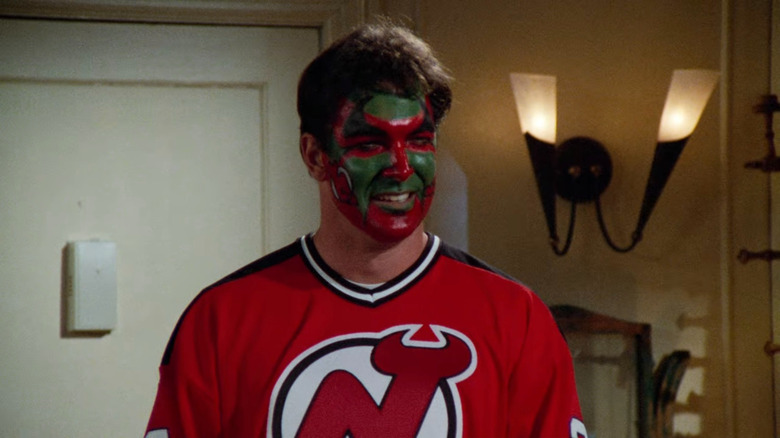 NBC
One of David Puddy's most memorable episodes is "The Face Painter" (Season 6, Episode 22), where he attends a New Jersey Devils game with his face painted. It looks like the table read for that episode was just as funny as what made it to screen. The video of the table read, immortalized in the "Seinfeld" subreddit, shows Patrick Warburton delivering his lines so dry and matter-of-factly that the whole room cracks up. Jerry Seinfeld smacks the table as he laughs, as does Jason Alexander. "Seinfeld" co-creator Larry David laughs at the head of the table, while Michael Richards lets out loud chuckles while sitting next to Warburton.
"Seinfeld" writer Carol Leifer hosted a Reddit AMA where she answered questions about the sitcom. A fan mentioned "The Face Painter" table read and asked if she was present for it and if it was as hilarious as they had heard. "Yes, I was there, and Patrick Warburton did kill at that table read. It's something that I love about doing television, when you read the script aloud and kind of stars are born, you know? Patrick really hadn't done much before Seinfeld, and when he came on the scene he just killed," Leifer confirmed.
Thankfully everything worked out, and Warburton returned to "Seinfeld" for Season 9, where he really cemented his iconic character. We're assuming those table reads were just as incredible as "The Face Painter."