The Stranger Things 4 Volume 1 Character Everyone Agrees Deserved Better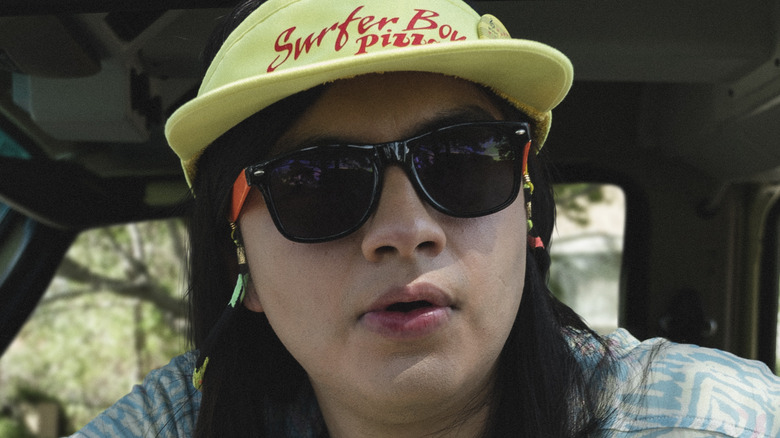 Atsushi Nishijima/Netflix
For many Netflix subscribers, "Stranger Things" Season 4, Volume 1 is everything they could have wanted and more. Evidently, the three-year wait gave showrunners plenty of time to expand the Hawkins universe (and the horrifying Upside Down, for that matter). Instead of sticking to Hawkins, Season 4 shows Eleven (Millie Bobby Brown), Will (Noah Schnapp), Jonathan (Charlie Heaton), and Joyce (Winona Ryder) adjusting to their new home in Los Angeles. 
Of course, any adjustment away from Hawkins will force the family to begin attempting to heal from their collective trauma of the previous three seasons. Unfortunately, Eleven struggles to fit in with her classmates, and, even worse, she is forced to navigate life without her powers. However, these relatively harmless high school issues are only a momentary distraction until a set of deadly supernatural occurrences bring the gang back together. 
As most viewers have surely come to expect by now, the latest season of "Stranger Things" takes fans on an emotional rollercoaster when it comes to the perilous fate of their favorite characters. This season also features plenty of new characters, the shocking return of a few old friends, and the omnipresent fear that every beloved character is destined to meet an unfortunate fate at the tentacles of a Demogorgon (or worse). 
However, despite the plethora of positive reviews for the new season (via Rotten Tomatoes), some fans aren't particularly happy with one decision made by the showrunners. According to these fans, certain characters simply deserved better.
Fans wanted more of Chrissy and Eddie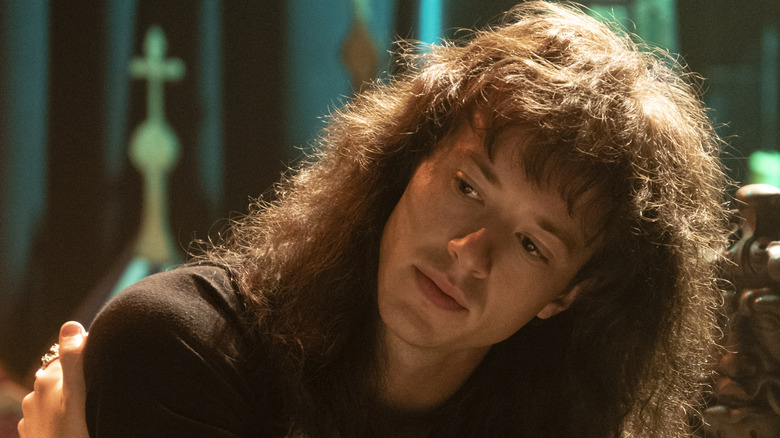 Tina Rowden/Netflix
Contains spoilers for "Stranger Things" Season 4
In Season 4, Episode 1 ("The Hellfire Club"), fans of "Stranger Things" are introduced to a number of new characters, including Eddie Munson (Joseph Quinn) and Chrissy Cunningham (Grace Van Dien). Eddie is a senior member of the Hellfire Club, the high school clique that adopts Dustin (Gaten Matarazzo), Mike (Finn Wolfhard), and Lucas (Caleb McLaughlin). Chrissy is the popular cheerleader who seemingly has it all together... that is until Vecna sets his sights on her.
Comparatively, Eddie is certainly the bigger player in the series, but Chrissy nonetheless serves a pivotal role in the Season 4 opener. The two cross paths when Chrissy seeks out Eddie in search of drugs to numb her pain. Unfortunately, Vecna murders Chrissy in Eddie's trailer while the deal is going down, leaving the town to blame Eddie for her unexpected death. 
Needless to say, Chrissy's murder never ceases to haunt him. "[Eddie] has witnessed something that, I don't know about you, but that would shake me up. And being confronted with the blame of that is just doing him no favors whatsoever," Quinn explained to Netflix. "He's in a really tight spot and doing the best he can. But he could be nicer to himself." In general, fans seem to think both characters deserved better for different reasons stemming from similar issues. Despite their many differences, the two both feel scared and alone. 
Fans think Chrissy's death was doubly tragic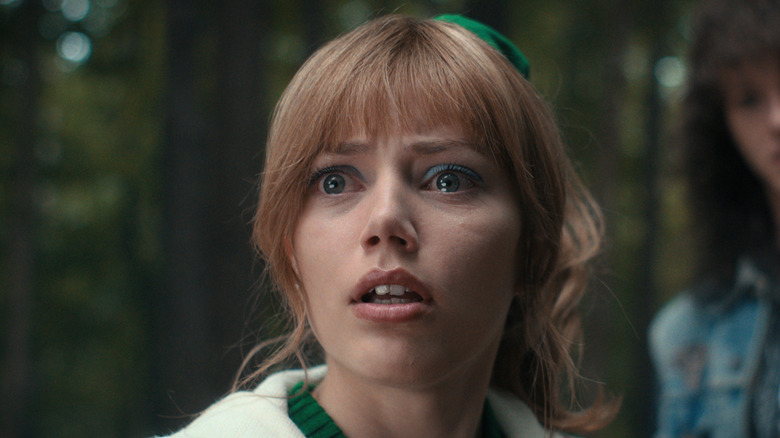 Courtesy of Netflix
On the r/StrangerThings subreddit, u/SerDire started a thread by highlighting the chemistry between Eddie and Chrissy, despite the pair of newbies only having a handful of scenes together. As of this writing, the post has more than 14,000 upvotes, suggesting that much of the fandom agrees.  
"I honestly thought that they were going to fall for each other. Chrissy was so unexpectedly sweet. In retrospect, that was way too good to be true," u/Scarletsilversky wrote. Evidently, more than a few fans hoped to see a romance between the cheerleader and the nerd, and they also weren't happy to see sweet Chrissy meet such a gruesome death. "Justice for Chrissy, she really did not deserve that," u/djodan1992 wrote.
Viewers also liked how Eddie puts on the persona of a bully, but in actuality, he has a huge heart. "He very easily sheds that "tough guy" persona," u/NJShadow wrote. "Probably my favorite new character this season." Of course, Eddie endures a good amount of undeserved trauma, too. In addition to witnessing Chrissy's sudden, gruesome death, he becomes a frightened fugitive and is blamed by the people of Hawkins. Although he often pretends to be proud of his loner label, he has no choice but to rely on his friends when all hell breaks loose. 
"When he's under pressure he's very traumatized and vulnerable," Quinn explained to The Hollywood Reporter. "And then eventually, he is welcomed into the gang and from there, proves himself."