What Only Hardcore Bones Fans Know About Angela's Real Name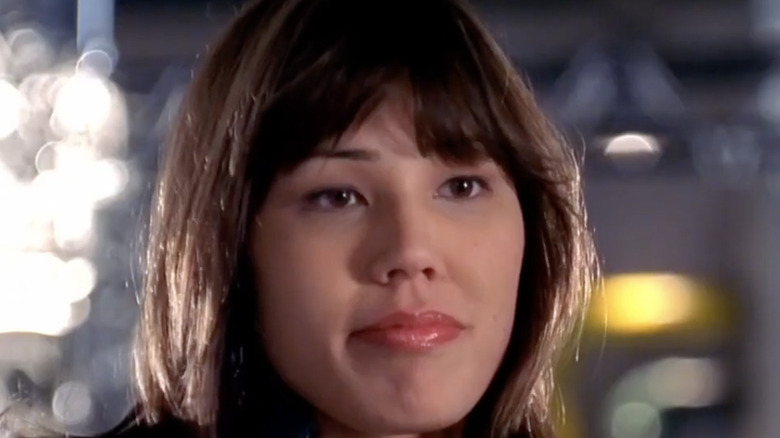 Fox
The Fox series "Bones" follows famed anthropologist Dr. Temperance "Bones" Brennan (Emily Deschanel) as she helps investigate murders at the Jefferson Institute. Brennan's closest friend and collaborator is Angela Montenegro (Michaela Conlin), a charming artist with some serious computer science skills. Angela seems to have a fondness for quirky scientists, as she falls in love with conspiracy-obsessed forensic entomologist Dr. Jonathan "Jack" Stanley Hodgins IV (T. J. Thyne). Despite going through a painful breakup, the couple gives their relationship a second chance and decides to wed while being detained in Season 5, Episode 20 ("The Witch in the Wardrobe"). During their vows, Angela reveals that she has kept her birth name a secret. She explains that her father, ZZ Top singer Billy Gibbons (playing a fictionalized version of himself), gave her an odd first name, which she only shares with the officiant.
During a November 2012 Paley Center panel, the show's creator, Hart Hanson, teased that fans would learn Angela's legal name in the show's 8th or 9th season. "We'll make a story out of it, I think Billy [Gibbons] will probably tell Hodgins," said the writer. He also joked that Hodgins would get his wife's legal name tattooed where the sun doesn't shine. However, that plan did not come to fruition, and fans had to wait until the end of the show's 10th season to learn Angela's first name.
Hodgins finds out Angela's legal name after looking at her passport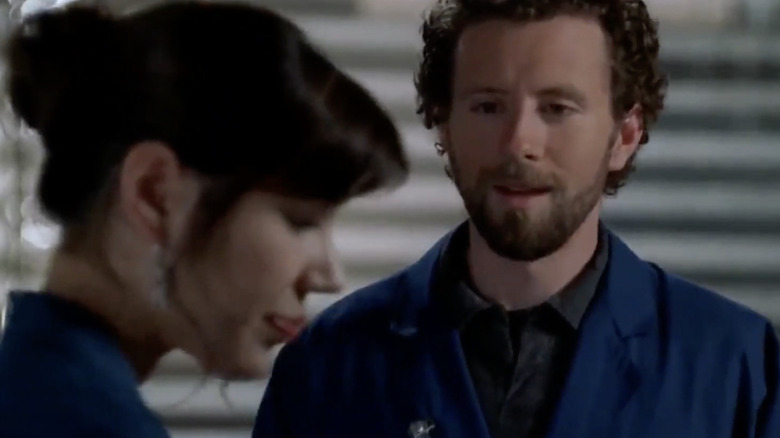 Fox
Hodgins and the audience find out Angela Montenegro's first name in Season 10, Episode 21 ("The Life in the Light"). The forensic entomologist visits his wife's office to show her evidence from their latest murder investigation. He realizes a passport is on her desk and opens it, revealing that her father bestowed her the name Pookie Noodlin Pearly-Gates Gibbons. Although it's not 100% clear where Pookie Noodlin comes from, Pearly-Gates is a reference to the name the real-life Billy Gibbons gave to his 1959 Gibson Les Paul guitar.
While Hodgins is ecstatic with his discovery, Angela is mortified. "It's like something you name a pet that you hate," asserts the mother of one. Angela then reveals that she chose not to file for a legal name change to appease her father. "It just meant something important to him and he begged me to leave it," explains the forensic artist.
During a June 2015 interview with TVLine, the show's executive producer Stephen Nathan shared that he partnered with Hart Hanson to come up with Angela's unique name. "[Hart] had a name in the file that he had thought of. We just put them together. We've been making names for years ... At a certain point, you just have to jump in the pool," shared the executive producer.