The FBI Star Who Played A Staggering Number Of Characters On Blue Bloods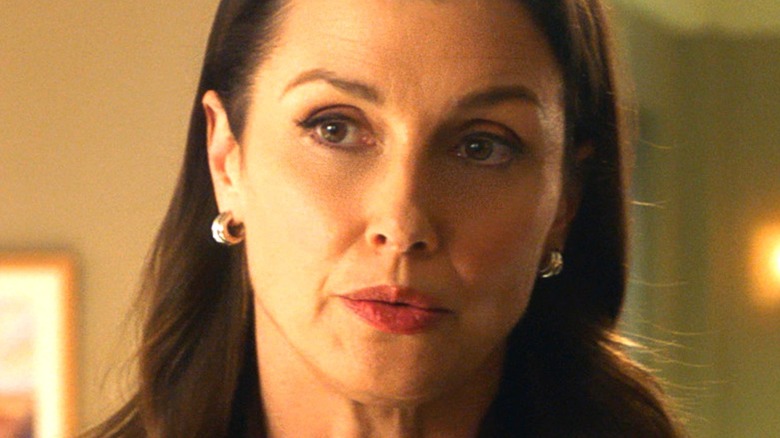 CBS
With an ensemble like "Blue Bloods," it makes sense that many prolific and familiar actors have lent their talents to the series. Tom Selleck, who plays family patriarch Frank Reagan, is a veteran actor who earned tremendous fame from his role as Thomas Magnum in the original version of the police-adjacent television show "Magnum, P.I.," where he plays a private investigator. Bridget Moynahan, who plays Frank's daughter Erin, has appeared in movies like "I, Robot," and "John Wick," while also popping up in shows like "Six Degrees" and "Eli Stone."
Of course, some of the actors on "Blue Bloods" are familiar with procedurals and long-running dramas, like Marisa Ramirez, who plays Maria Baez on the aforementioned show. Before appearing in "Blue Bloods," Ramirez was a fixture on both "General Hospital" and "The Young and the Restless" (via IMDb). However, it seems as if one actor from Dick Wolf's "FBI" series has actually appeared in several different roles on "Blue Bloods," but who could it be, and what characters did they play?
The actor who plays Special Agent JT from FBI has appeared in five episodes of Blue Bloods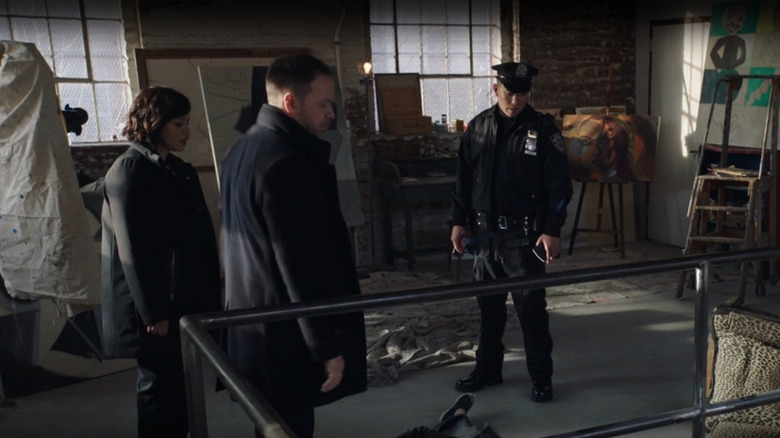 CBS
"Blue Bloods" typically follows varying members of the Reagan family as they engage in law enforcement-related activities like general policing, detective work, and litigation. Due to the show taking place in New York City, there is often tons of room for guest actors and background characters, including those who appeared in its creator's other series. One such example is Derek Hedlund, who played Special Agent JT on "FBI" — and likewise played multiple characters on "Blue Bloods." But before we dive in a little further, it's important to take note of the circumstances that allowed Hedlund to pull off such a feat.
The series "FBI" is created by Dick Wolf, who has been responsible for franchises like "Law & Order" and "One Chicago," as well as "FBI" and its spin-off shows. In an interview with Variety, Wolf spoke about what it was like to be in charge of such an empire, and he said, "There are 56 actors under contract. The concept is there are nine shows, and anybody who's in any of the nine shows can appear in the other eight, even on different networks. It's pretty cool."
However, it seems as if Wolf didn't anticipate one of the early main actors from "FBI" to appear as several different characters in "Blue Bloods," as Hedlund did. 
Hedlund plays different characters in Blue Bloods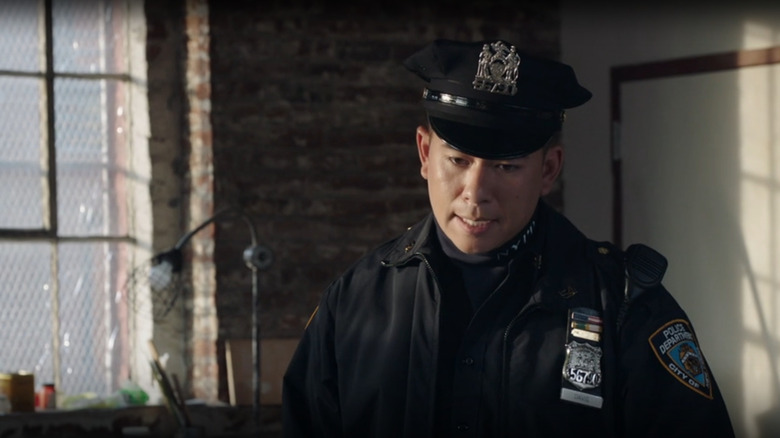 CBS/Hulu
Per his IMDb page, Derek Hedlund appeared in five episodes of "FBI" from 2018 to 2019, but his first time on "Blue Bloods" was actually in 2017 in the episode, "Ghosts of the Past," where he plays an unnamed photographer. Hedlund's next serving of "Blue Bloods" was the 2019 episode, "Two-Faced" where he plays an unnamed uniform cop, and he later went on to play the same type of role (that of being an unnamed uniformed police officer) in the 2020 episode, "In the Name of the Father," which is unaccredited.
In 2021, Hedlund continued to pop up as background characters on "Blue Bloods," and his first named role on the series was in the episode, "The Common Good." This particular episode involves a murdered video game streamer, and Hedlund is a minor character known as Mason Cook. His last appearance in "Blue Bloods" as of this writing is in the 2021 episode, "Fallen Heroes," where he plays a background character listed as a "stunt patron."
However, it seems as if Hedlund enjoyed his time on "FBI" before making several appearances in "Blue Bloods," and took to his official Facebook account in April 2020 to post a throwback picture to the Season 1 wrap party for "FBI," and captioned the image, "FBI didn't have a Wrap Party this year so I'm very Thankful that one year ago today we had our Season One Wrap Party!!!! I love working with our amazing cast & crew especially the talented beautiful kind Missy Peregrym. Thank You All! Agents Bell & JT are Season Wrapped!" 
Even now, Hedlund continues to pop up as background characters in shows and has appeared in Season 4 of "Stranger Things" as a GI soldier, but hopefully, we'll see him again on "Blue Bloods."