Why Modern Family Fans Think The Show Failed Lily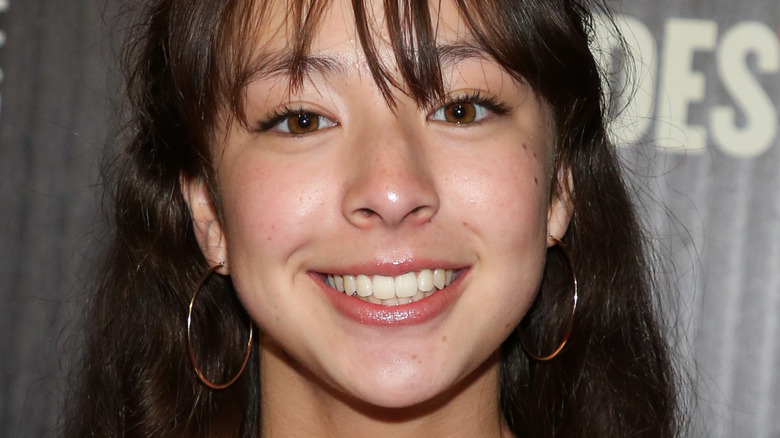 Paul Archuleta/Getty Images
A big part of why "Modern Family" worked so well — ignoring episodes like this one that haven't aged so well – is its characters and their fascinating fictional lives. Throughout the show, viewers would see a range of family dynamics play out in comedic and occasionally dramatic ways. Jay Pritchett's (Ed O'Neill) strained relationship with his son Mitchell (Jesse Tyler Ferguson), Phil Dunphy's (Ty Burrell) attempts to connect with his kids, and more would take center stage and fuel intriguing story arcs. At the same time, we'd learn a lot about these characters, their beliefs, and where they stand on certain topics.
Two of the most prominent names on "Modern Family" are Mitchell and his partner-turned-husband, Cam Tucker (Eric Stonestreet). As a gay couple, we see the two face struggles and bigotry from within their own families and from total strangers alike, but they always put on a brave face to overcome this all too prevalent adversity. After all, they have to set a strong example for their adopted daughter, Lily (Aubrey Anderson-Emmons), whom they make a top priority to raise properly. That presents its own set of difficulties, though they did their absolute best no matter what.
Lily becomes a big part of Mitch and Cam's story on "Modern Family," and as she gets older, she comes into her own as a character. However, many fans would agree that the show ultimately failed her. Here's why.
Some fans think Lily deserved more screen time and substantial stories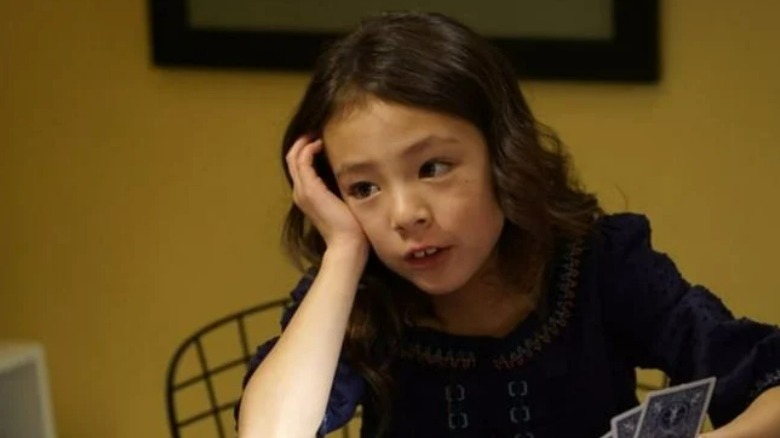 ABC
A now-deleted Reddit user asked the "Modern Family" community which character they felt deserved more screen time. To best gauge the responses, they also included a poll in which over 2,400 individuals wound up casting ballots. DeDe Pritchett (Shelley Long) came in last with 130 votes, write-in picks took 167, and Gil Thorpe (Rob Riggle) came away with 179. In quite the jump, Joe Pritchett (Jeremy Maguire) came up next at 350, Dylan Marshall (Reid Ewing) at 360, and Lilly Tucker-Pritchett scored the remaining 1,200-plus votes. Many sounded off in the comments with reasons why they picked her above all others.
A common thread among the several replies concerning Lily's screen time is that, as she aged, her character steadily declined. As a young kid, she always had witty one-liners and fun quips while maintaining her youthfulness. That all faded as she became a teenager, turning her into a plot device and leaving her with little to do. But how does Aubrey Anderson-Emmons feel about how Lily turned out? She hasn't spoken about her arc directly, but she has revealed her feelings about the show and the role. In an interview with Grumpy Magazine, she expressed her love and appreciation for "Modern Family," its fans, and the lessons the show taught her.
Lily was undeniably a highlight of "Modern Family," largely thanks to Aubrey Anderson-Emmons' acting ability. It's just too bad she didn't become more prevalent as her tenure went on.