Who Voices Darby Steel In Lightyear?
Pixar's "Lightyear" offers an inventive and unexpected new take on one of the animation studio's most beloved characters. Directed by Angus MacLane, the film follows Buzz Lightyear (Chris Evans), the capable and heroic Space Ranger who inspired the creation of the Buzz toy featured in the "Toy Story" franchise. However, unlike the "Toy Story" movies, which often vary in genre and tone, "Lightyear" is a straightforward, retro sci-fi action movie the likes of which Pixar has never really made before. Its story heavily features both time travel and strange alien planets, and it places Evans' Buzz at the center of an unexpected conflict.
However, Buzz isn't the only colorful character in "Lightyear." The film also features a number of new and memorable figures, including Izzy Hawthorne (Keke Palmer), an intrepid and adventurous young hero, and Sox (Peter Sohn), Buzz's robotic cat companion. "Lightyear" also introduces viewers to Darby Steel, a tough-as-nails explosives expert. In the film, Darby is just one member of the team that Izzy assembles in the hopes of defeating the villainous Emperor Zurg (James Brolin) and destroying his spaceship.
As one of the film's most important and prominent supporting figures, Darby makes a lasting impression in "Lightyear," so here's what you show know about the actor who plays the character.
Lightyear's Darby Steel is voiced by Dale Soules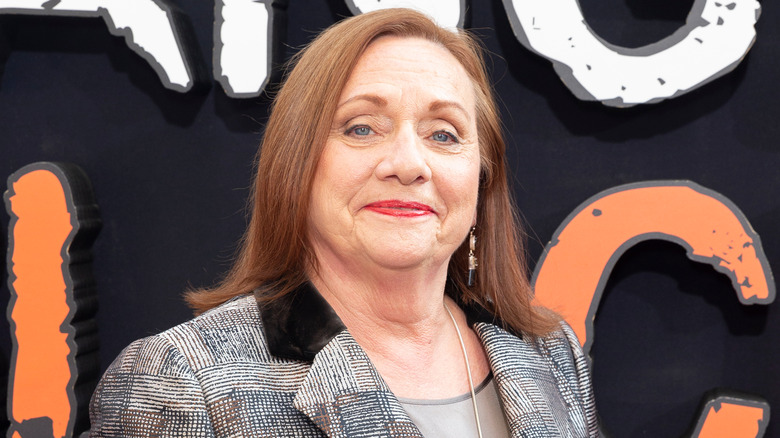 lev radin/Shutterstock
Darby Steel is voiced in "Lightyear" by actor Dale Soules. While viewers may know Soules best for her recurring role on "Orange Is the New Black," she's actually been working in the entertainment industry since the early 1970s (via IMDb). Throughout her career, Soules has appeared in TV shows like "The Marvelous Mrs. Maisel," "New Amsterdam," "At Home with Amy Sedaris," and "Unforgettable." She's also had roles in a number of noteworthy films, including "The Miseducation of Cameron Post," "Aardvark," "AWOL," and "Motherhood."
However, Soules scored the biggest screen role of her career so far in 2014 when she made her debut as Frieda Berlin on the second season of Netflix's prison dramedy, "Orange Is the New Black." Soules turned in a standout performance as Frieda, whose allegiances made some surprising shifts throughout her time on the series. After showing up for the first time during the show's second season, Soules continued to appear as Frieda on "Orange Is the New Black" until the seventh episode of the series' final season.
Now, Soules has returned to the big screen with her turn as Darby Steel in "Lightyear," which may rank as one of the actor's most notable and memorable film performances to date.