Bruce Willis' Death Wish Reboot Delayed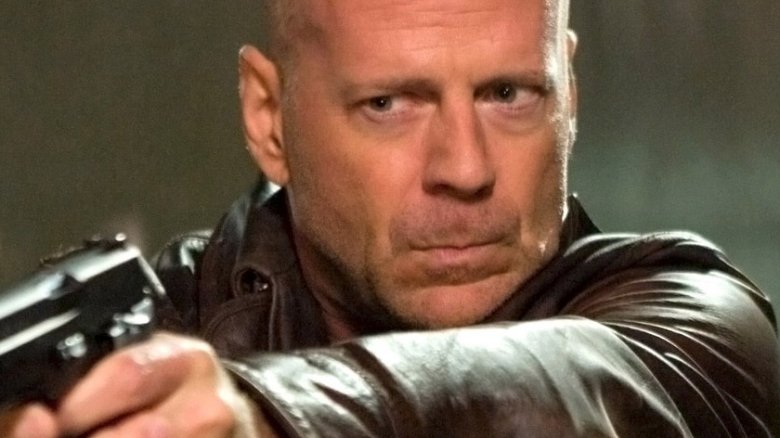 Those wishing for Bruce Willis' Death Wish reboot shouldn't hold their breath. 
According to Entertainment Weekly, the upcoming flick has been delayed from November 22 of this year until March 2, 2018. 
Directed by Eli Roth, the filmmaker behind Cabin Fever, The Green Inferno, and 2018's The House with a Clock in Its Walls, Death Wish will open alongside Fox's Jennifer Lawrence-led thriller Red Sparrow, Sony's action-drama film Alpha, and New Line Cinema and Warner Bros.' comedy Game Night. 
Former MGM co-chairman Roger Birnbaum is on board to produce Death Wish, which also stars Vincent D'Onofrio, Kimberly Elise, Mike Epps, and Elisabeth Shue. MGM told the outlet that the change in date will "better serve the movie," as both director Roth and star Willis are tied up with other projects right now and will be through the end of the year. Shifting the release date will free both men up for the film's publicity campaign. 
Paramount released the original Death Wish in 1974, with Michael Winner directing, Dino De Laurentiis producing, and Charles Bronson starring. The flick was based on the Brian Garfield novel centered around the vigilante named Paul Kersey who hunts down criminals after his wife is killed and his daughter is left traumatized and catatonic following a sexual assault that took place during a home invasion. D'Onofrio, Elise, Epps, and Shue starred in the original Death Wish as well. 
The original grossed a sizable-for-the-time $22 million at the box office, a figure made all the more impressive when considering the film carried a budget of just $3 million. Bronson went on to appear four Death Wish sequels: Death Wish II (1982), Death Wish 3 (1985), Death Wish 4: The Crackdown (1987), and Death Wish V: The Face of Death (1994). 
Fingers crossed that Willis' Death Wish will prove just as successful.