The Punisher Premiere Reportedly Delayed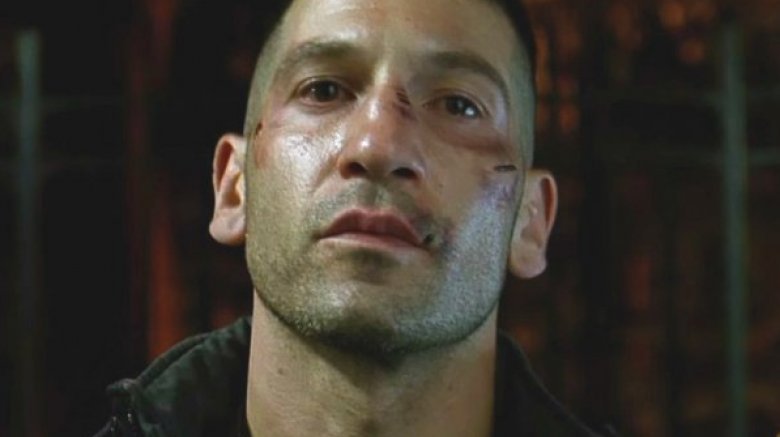 Marvel and Netflix recently canceled the New York Comic-Con panel for the highly anticipated series The Punisher in the wake of the tragic Las Vegas shooting earlier this month, but it appears that the companies aren't stopping there. According to a report published by Newsday journalist Verne Gay, Netflix has postponed the premiere of The Punisher, Marvel's sixth television series and arguably its most violent. 
The streaming service had never officially announced a set-in-stone release, instead choosing to tease fans by redacting a launch date from promotional images and footage as a way to keep excitement high and the show's marketing shrouded with mystery. However, Gay details that Netflix was actually planning a surprise drop of series this month. This claim seems to check out, as many reported the show would premiere on October 7 during New York Comic-Con, perhaps at the show's pre-planned panel.
But now that release window has apparently been pushed back to another ambiguous date. "Have heard: Netflix will delay mid-October launch of The Punisher (which also dropped out of NYCC) until late fall, citing Las Vegas massacre," Gay wrote on Twitter. 
On the flip side, a spokeswoman for Netflix previously clarified, "We never announced a premiere date and have not yet." Because nothing has been confirmed or denied by Marvel or Netflix as of right now, these statements must be taken with a grain of salt and considered only speculation until one (or both) of the companies steps forward to make an official statement. 
The Punisher stars Jon Bernthal in the title role, Ben Barnes, Ebon Moss-Bachrach, Jason R. Moore, Daniel Webber, Paul Schulze, Jaime Ray Newman, and Michael Nathanson. Daredevil starlet Deborah Ann Woll returns as Karen Page. Here's the official synopsis for the series: "After exacting revenge on those responsible for the death of his wife and children, Frank Castle (Jon Bernthal) uncovers a conspiracy that runs far deeper than New York's criminal underworld. Now known throughout the city as The Punisher, he must discover the truth about injustices that affect more than his family alone."
Marvel's The Punisher is expected to hit Netflix sometime this fall.