The Real Reason Chris Evans Agreed To Play Buzz Lightyear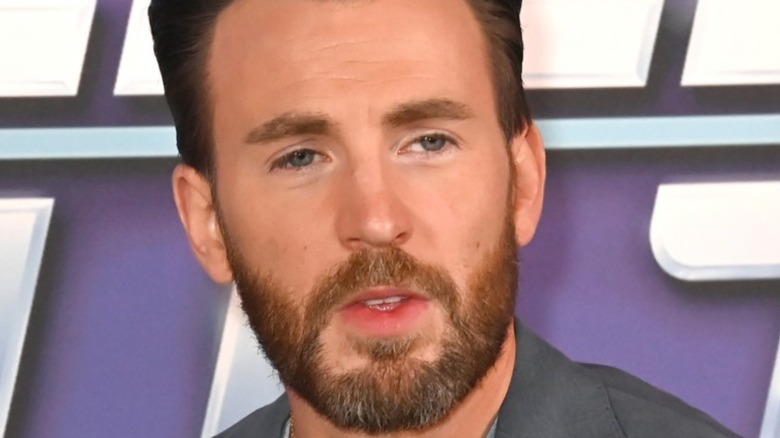 Dave J Hogan/Getty
The colorful, lively "Toy Story" universe is set to expand soon, and this time in the most meta of ways. Pixar's highly acclaimed "Lightyear" gives fans a peek at the world of Buzz Lightyear by bringing fans the origin story for the character they've always yearned to see. 
While the animated series "Buzz Lightyear of Star Command" gave viewers a chance to see Buzz on some of his adventures, the new film digs deep into the character's past, focusing on his time with the Space Rangers. This is the movie that, within the "Toy Story" world, inspired Andy to ask his mom for a Buzz (Tim Allen) toy, inspiring the franchise-spanning friendship between him and the cowboy sheriff doll Woody (Tom Hanks), Andy's former favorite plaything.
Chris Evans, who voices the "Lightyear" version of Buzz, definitely has a nose for successful parts. He is, after all, the Marvel Cinematic Universe's erstwhile Steve Rogers, a role he has played in numerous features for Marvel Studios. While "Lightyear" may resemble another routine step forward in a successful career, the actor has a surprising reason for wanting to be a part of the Pixar world of films.
Evans wanted to become a part of the Pixar world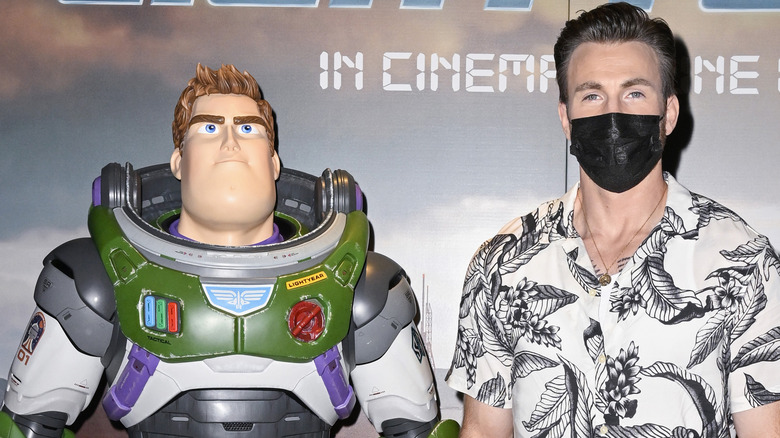 Gareth Cattermole/Getty Images
When asked by Entertainment Tonight Canada (via YouTube) why he decided to take on the role of a subtly different Buzz in "Lightyear," Evans had one big reason for wanting to be in the film – he loves animation and has wanted to work with the studio for years.
"I just wanted to work with Pixar. I've loved Pixar ever since the first 'Toy Story' film and I'm a huge animation fan in general," he said. The actor then recalled being in a phone meeting with Pixar and his representatives. "If you get a call with everybody on the call, that's either really good news or really bad news," he explained, saying that everyone on his team wanted to be involved in the call because they were excited for him and happy that Pixar wanted to offer him the role. "I kind of said, 'Look, no matter what this is, I'm doing it.'"
"Lightyear" isn't Evans' only foray into voice acting work. Per IMDb, he's portrayed various characters for Adult Swim's "Robot Chicken," provided the voice of Casey Jones for 2007's "TMNT," and was Stewart Stanton in the film "Battle for Terra."