Jill Scott Cast As Lady Eve On Black Lightning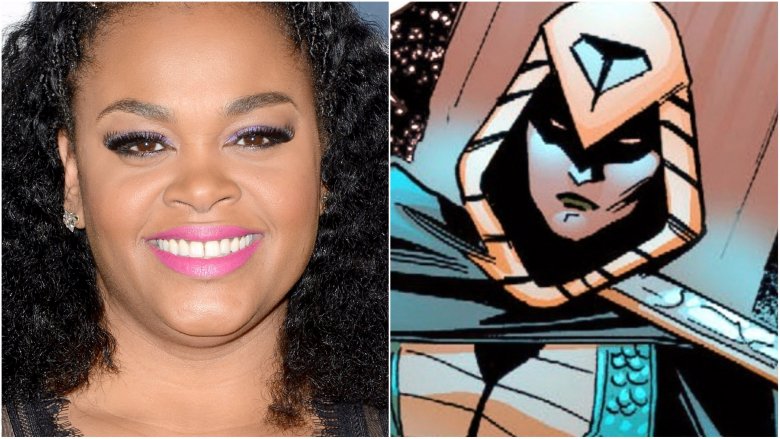 Getty Images/DC Comics
Add another big name to the CW's DC universe.
Deadline reports that Grammy-winning singer and actress Jill Scott has been cast as the villainous Lady Eve in the upcoming Black Lightning.
Based on the DC character created by Tony Isabella with Trevor Von Eeden, Black Lightning follows Jefferson Pierce (Cress Williams), a retired superhero who decided to stop fighting crime and become a high school principal. But he's pulled back into the game when his daughter, Jennifer (China Anne McClain) starts looking for justice and a star student is recruited by a local gang. 
In the comics, Lady Eve is a member of the evil Kobra Cult, whose leader attempted to manipulate high-ranking officials through mind control in order to steal a secret defense program to blackmail the government. On the show, Lady Eve will be the bridge between politician Tobias Whale (Marvin "Krondon" Jones III) and a secret group of corrupt leaders, which may or may not be the Kobra Cult. Lady Eve will use the cover as the owner of a funeral parlor but quickly becomes an enemy of Black Lightning.
Scott previously appeared in Why Did I Get Married?, The No. 1 Ladies' Detective Agency, and Steel Magnolias, and she also voiced X-Men member Storm on Marvel's animated Black Panther series.
Black Lightning, which also stars Nafessa Williams, Christine Adams, and James Remar, is expected to arrive sometime next year.