Bob Odenkirk's Character On Better Call Saul Drew Inspiration From A Hollywood Titan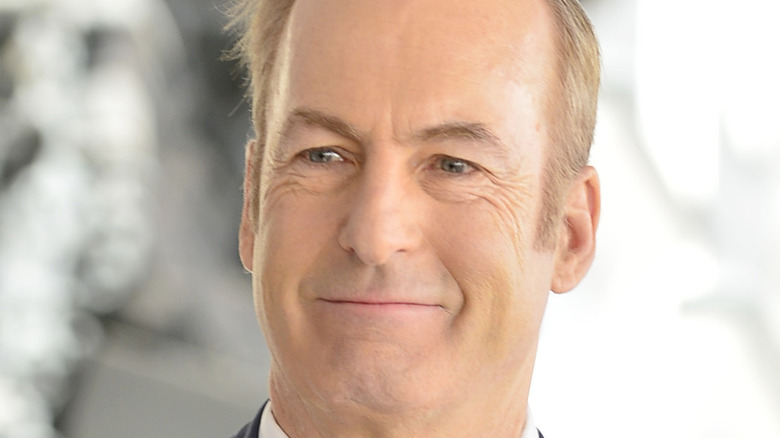 Jerod Harris/Getty Images
Some of the most iconic characters in TV history have been constructed with a dose of reality, thanks to the real-life individuals they were inspired by. "The Sopranos" creator David Chase used his therapist as inspiration for Dr. Melfi (Lorraine Bracco) and the brains behind "Scrubs," Bill Lawrence, wrote a hefty amount of his real friend, Dr. Jonathan Doris, into J.D. (Zach Braff). As it turns out, the same can be said for Saul Goodman, the lawyer once known as Jimmy McGill (Bob Odenkirk).
Years before his turn in the multi-Emmy nominated show "Better Call Saul," Odenkirk debuted the crafty case chaser in "Breaking Bad." Odenkirk's now-iconic character turns out to be not only based on a real person but inspired by an individual who had already served as the basis for another beloved TV character years earlier. In fact, this character was also famous for having some major attitude issues — not to mention a penchant for paintballing office workers.
Saul Goodman originated from the same place as Entourage's Ari Gold
HBO
During an interview with NPR, Odenkirk was asked about just how Jimmy/Saul came into play and where he obtained the characteristics that made up a now a four-time Emmy nominated performance. As it turned out, Odenkirk needed to look no further than real Hollywood agents to help bring Saul to life. "Yeah, yeah, they talk really fast. You know, Saul's, the character wants to get something out of whoever he's talking to," Odenkirk said. "He's trying to manipulate them into doing what he wants. And I think that's true for a lot of agents is they're aware of a certain scenario that they can sell, you know." 
When asked if there was someone specific he referred to, he confirmed, "Yeah, my agent, my first agent is the great Ari Emanuel, who now runs William Morris." This is also the very same Ari Emanuel that Jeremy Piven studied to create his character for the hit HBO show "Entourage," Ari Gold (via Rolling Stone). 
Odenkirk was asked how he thought Emanuel would feel about appearing in semi-fictional form. "I hope he'd be proud of it. I think he would be proud of it. He likes being noticed, and I think he gets a kick out of his — people's estimations of his various talents," Odenkirk suggested. "He's a great guy. I really like that guy a lot."