Will Ferrell And Adam McKay's No Activity Sets Cast, Premiere Date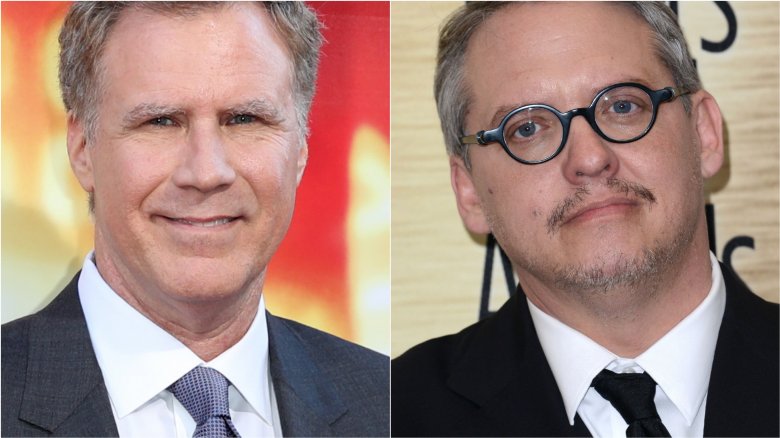 Getty Images
Don't let the title fool you: There has been plenty of movement behind the scenes of No Activity. 
As reported by Variety, the forthcoming Will Ferrell and Adam McKay-produced comedy series has set its cast and landed an official premiere date on CBS All Access. 
Based on the Australia television show of the same name from producers Jungle and broadcaster Stan, No Activity will star co-creator and original series actor Patrick Brammall. He will now be joined by Saturday Night Live alum Tim Meadows, whom you may also recognize from the classic comedy flick Mean Girls.
The series will also feature a laundry list of guest stars, including the likes of Mark Berry (Animal Kingdom, How to Get Away with Murder), Arturo Castro (Broad City), Mackenzie Davis (Halt and Catch Fire), Bridget Everett (Trainwreck, Patti Cake$), Darren Gilshenan (Here Come the Habibs!), Travis Guba (The Dark Knight Rises), Jake Johnson (New Girl), Sunita Mani (Mr. Robot, GLOW), Jason Mantzoukas (Dirty Grandpa, Transparent), Adrian Martinez (Focus, The Blacklist: Redemption), Jesse Plemons (Breaking Bad, Black Mass), Fred Pohl (The Wrong Priest), Alex Rodriguez, J.K. Simmons (Whiplash), Amy Sedaris (Bojack Horseman, Difficult People), Courtenay Taylor (OK K.O.! Let's Be Heroes, Orphan Black), Michaela Watkins (Casual), and Daniel Zolghadri (NCIS). Ferrell is also penciled in for a guest-starring appearance. 
Set against the world of a massive drug cartel bust, No Activity centers around two low-level cops (Brammall and Meadows) who have gone a bit stir crazy from spending so much time together in a car. The rest of the narrative focuses on equally dysfunctional pairs: two criminals who are shrouded in mystery, two dispatch workers whose personalities don't exactly gel, and two Mexican tunnelers who are in far too close a proximity to be working together, considering they have only just met. 
CBS Television Studios, in association with Funny Or Die and Gary Sanchez Productions, produce the series, with Trent O'Donnell and Brammall on board as executive producers. Ferrell, McKay, Jason Burrows, and Joe Farrell also serve as EPs, and O'Donnell does double duty as director for all episodes. 
No Activity will premiere on November 12, the same night as Star Trek: Discovery airs its conclusion to the first part of its first season. Fans can catch new episodes of the series weekly on Sundays, though they are only available to CBS All Access subscribers. 
President and chief operating officer of CBS Interactive Marc DeBevoise spoke out about the exciting news, saying in a statement, "With No Activity as CBS All Access' first original comedy, we're delivering our subscribers a new, premium series that continues to push artistic boundaries in interesting ways. This is definitely not your average comedy; in addition to the all-star comedic cast, we have the incomparable creative team of Will Ferrell, Adam McKay, and Funny Or Die behind the series who are innovators in their field and will undoubtedly keep viewers laughing each week."
No Activity also marks the third original scripted series to premiere on CBS All Access, following The Good Wife spinoff The Good Fight and Star Trek: Discovery this year. With a stellar creative team and a stacked cast, it seems No Activity has the potential to be as successful as its CBS All Access predecessors. (Just don't expect to see Ferrell pop up on screen in an elf costume.)