Glee Actor Pleads Guilty To Child Pornography Charges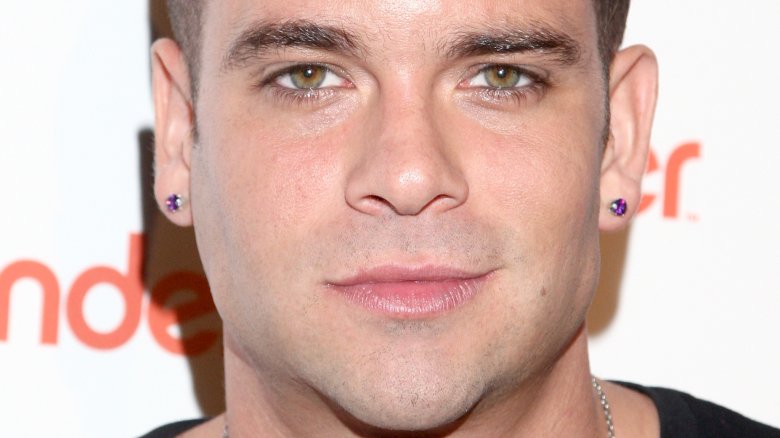 Getty Images
Former Glee actor Mark Salling, who played Noah "Puck" Puckerman on the Fox comedy-drama musical series from Ryan Murphy, Brad Falchuk, and Ian Brennan, has reportedly pleaded guilty to child pornography charges. 
According to Deadline, Salling took a plea deal that sees him face four to seven years behind bars, followed by a reported 20 years of supervised release thereafter, as well as a fine in an amount yet to be determined by the court. The terms of the deal require Salling to register as a sex offender and participate in counseling and/or psychiatric treatment. 
The 20-page October 3 deal, signed by Deputy Assistant U.S. Attorney Joey Lynn Blanch and Salling's lawyers Michael Broctok and Kimberly Singer, reads in part as follows: "Defendant [Salling] knowingly possessed matters which the defendant knew contained visual depictions of minors engaged in sexually explicit conduct."
Salling stated that he is "pleading guilty because I am guilty of the charges" and accepts the "48 to 84 months of imprisonment."
The actor was up against a possible sentencing of 20 years in jail and a lifetime of supervised release in the charges that arose from his December 29, 2015 arrest. Investigators (the Los Angeles Police Department Internet Crimes Against Children Task Force Unit) obtained a search warrant and conducted an in-depth search of Salling's California home, finding roughly 25,000 still images and 600 videos of child pornography and 29,000 images of child erotica. Salling was indicted on two counts foofr receiving and possessing child pornography on his laptop and on a separate flash memory drive. 
Though the deal still needs formal approval by Judge Otis Wright II, the plea agreement with the Acting U.S. Attorney also sees Salling paying $50,000 to each victim seeking restitution. He will not have any communication with any person under the age of 18, barring instances in which an individual's legal guardian is present or is aware of Salling's conviction, or when Salling comes into contact with waiters, cashiers, or other such vendors that he would encounter in a public space.
Additionally, the deal details that Salling must avoid venues frequented by minors, such as schools and what has been described as "video arcade facilities." Any computers or related devices Salling uses will also be subject to "search and seizure" at any given time, with the only exception being those used by Salling's employers.
Following his indictment last year, Salling was dropped from Adi Shankar's Gods and Secrets, set to star Chaz Bono, Denise Richards, Jackson Rathbone, and Alyson Stoner.