Nicole Kidman To Star In Criminal Cult Thriller Destroyer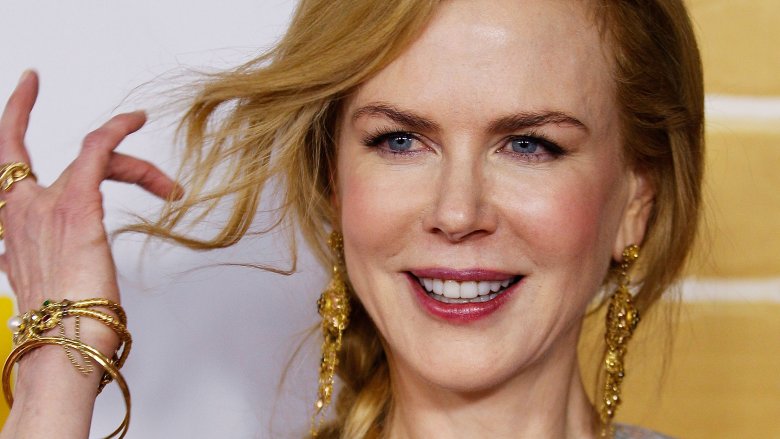 Getty Images
Nicole Kidman is heading into dark emotional territory for her next picture, teaming up with director Karyn Kusama to star as the lead in the Los Angeles-based crime thriller Destroyer, according to a report by Deadline.
Kidman will play a detective with the LAPD named Erin Bell, whose undercover work inside a cultish gang in the California desert at the beginning of her career ended in tragedy, leaving her with enduring psychic scars. Years later, when the cult's leader re-emerges, she is forced to seek out the remaining members of the group while continuing to contend with the demons that have haunted her since she first infiltrated their collective.
The film will be directed by Karyn Kusama, an acclaimed filmmaker whose most recent film, tense mystery thriller The Invitation, earned laudatory reviews from critics. She has also directed the movies Jennifer's Body, Girlfight, and Æon Flux.
The screenplay for Destroyer comes from Phil Hay and Matt Manfredi, who also wrote The Invitation for Kusama.
Producer Fred Berger, who last year helped bring the rapturously-received musical La La Land to life, heaped praise upon the creative team behind the new movie, being quoted by Variety saying that "Phil and Matt have written one of the most compelling screenplays I've ever read."
"Nicole is at the top of her game—doing tremendously exciting work—and Karyn is one of the most assured voices working today," Berger continued. "It's a powerful combination, sure to produce an iconic character, and I feel lucky to be in their company."
The production is currently casting the remaining roles for the picture, which does not yet have a projected release date. 
We'll have more on Destroyer as the details come together. As for Kidman's next onscreen roles, you'll be able to see her next year in James Wan's Aquaman and Joel Edgarton's Boy Erased.