Jurassic World Dominion Taught Colin Trevorrow Never To Complain To Steven Spielberg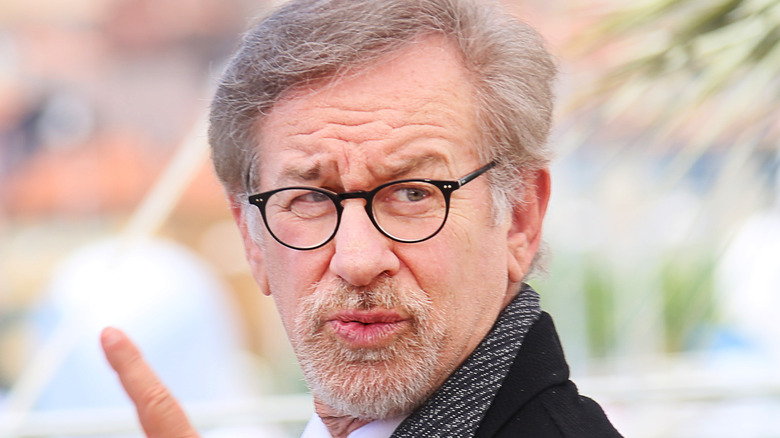 Denis Makarenko/Shutterstock
It's virtually impossible to be a fan of cinema without having seen a Steven Spielberg movie. He has been directing since 1959, and he has won multiple Oscars over the course of his career for unforgettable films like "Schindler's List" and "Saving Private Ryan" (per IMDb). So many of his wildly popular movies have continued to dominate pop culture discourse to this day, particularly the 1993 science fiction classic "Jurassic Park" which, according to Forbes, was still setting world records in 2020, nearly 30 years after the film's debut.
The "Jurassic" Park franchise has continued hitting theaters ever since Spielberg's original film, and "Jurassic World Dominion" is the latest installment. The film has earned over $140 million since its debut this past weekend (via Variety), even if the critical response on Rotten Tomatoes shows that critics and audience members have drastically different opinions of the new release. 
While "Dominion" closely follows the narrative threads of a past Spielberg movie, Spielberg himself isn't in the director's chair: The film is directed by Colin Trevorrow, who previously directed the first "Jurassic World." That said, the two have worked closely together in the past, and both Hollywood professionals clearly have a warm relationship (per Cinema Blend). 
However, during a recent interview, Trevorrow spilled the beans on a personal moment the two men shared which made him feel a little out of sorts.
Trevorrow felt a little embarrassed after getting effortlessly one-upped by Spielberg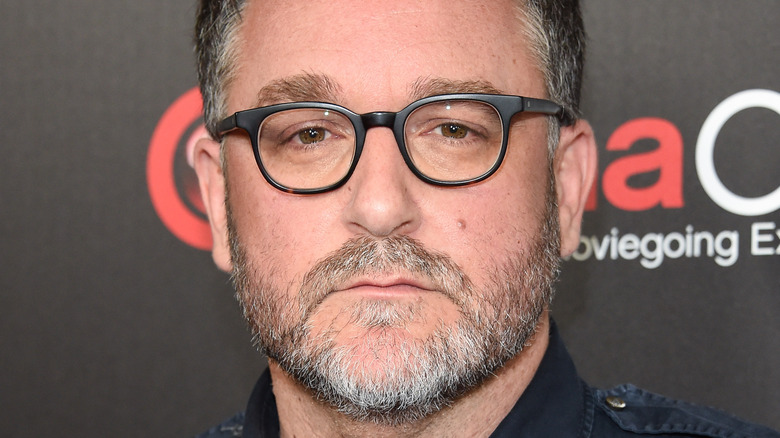 DFree/Shutterstock
In a recent interview with The Hollywood Reporter, Trevorrow got into the nitty-gritty details about some of the more challenging shots during filming, specifically highlighting the shoot on the final day, which crammed a ton of actors into a tight spot — namely, a helicopter.
As Trevorrow explained, "It was really hard having to block six, seven, sometimes eight people into a frame and always do it differently every time." 
But when Trevorrow later lamented to Spielberg about how difficult it was to film that scene, he received a reply from the veteran director which put him in his place — as the response Spielberg shot back with was, "Well, I did 15 in 'West Side Story.'" 
Trevorrow was still laughing about this nonchalant comeback, but really, it's hard to compete with Spielberg. The veteran director was, of course, referring to the recent 2021 blockbuster in which he reimagined the film adaptation of the 1957 Broadway classic. And if the film's many accolades are any sign, he's earned the right to crack jokes. In fact, his Oscar nomination for best director on "West Side Story" broke records, as he became the first director to ever receive at least one best director nomination per decade for each of the last six decades (via Entertainment Weekly).
That doesn't mean Trevorrow is a slouch in any way. In that same interview, he reminisced about how his leaked "Star Wars" script was well-received by critics and how it quelled his imposter syndrome (somewhat, at least). And he did such a good job on "Jurassic World" that, per Guinness World Records, he stole the title for "fastest time for a movie to gross $1bn" from the previous holder, "Fast & Furious 7."