How Star Trek: Strange New Worlds Fans Really Feel About Ethan Peck's Spock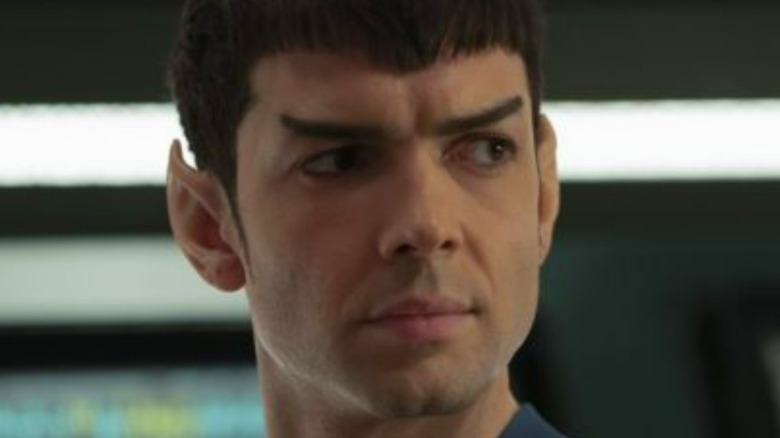 Paramount+
With a pop culture legacy dating back decades, "Star Trek" has amassed one of the largest and most devoted fanbases out there. Generations of television viewers and moviegoers have come together to bravely go where no others had gone before, cultivating a love for the franchise like few others. Naturally, this means that change can be difficult for older fans to handle, especially when it comes to the recasting of iconic characters. At this point, certain ones have even been shared by multiple actors, all with their own supporters and detractors.
One of the long-standing symbols of the "Star Trek" series is Spock: a human-Vulcan hybrid, who made his first appearance on the original "Star Trek" TV show courtesy of late actor Leonard Nimoy. In the years that followed, Nimoy would reprise the role several times on screens big and small, but soon enough, the door opened for other actors to try the role out. Most notable among them is Zachary Quinto, who took on the character for 2009's "Star Trek" and its two sequels, "Star Trek Into Darkness" and "Star Trek Beyond," from 2013 and 2016, respectively.
Building on the legacy of Nimoy, Quinto, and the various other actors who played Spock in live-action and animation, Ethan Peck landed the part on "Star Trek: Discovery" and later returned to it for "Star Trek: Strange New Worlds." Here's how Trekkies have responded to his take on the classic character.
Peck has the seal of approval from most Star Trek fans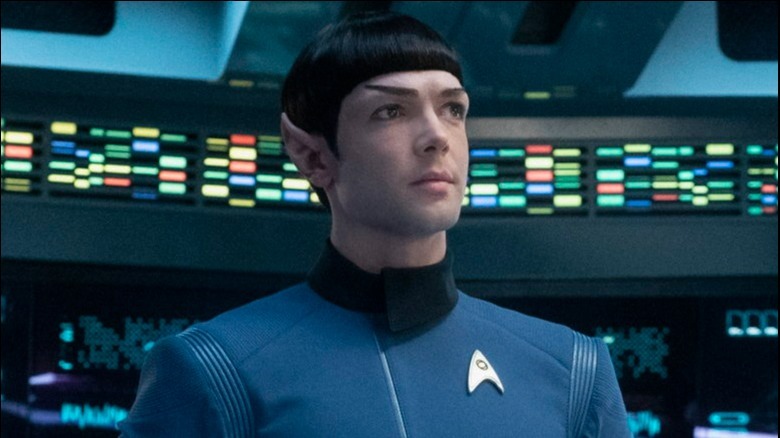 Paramount+
If Reddit user drallafi's thread commending Ethan Peck for his work as Spock is of any indication, then it's fair to say the "Star Trek" community approves of his portrayal. "You can tell there's a respect for the character's history, from both the actor and the writer," commented gerald_sideways, and numerous other fans swooped in to agree and offer up their favorite Peck Spock lines and moments. Some even feel Peck has done a better job than Quinto, especially when it comes to his voice. For instance, lizzyhuerta wrote, "As a linguistics nerd I am LOVING how he has studied and reproduced much of Leonard Nimoy's pronunciation."
As one could imagine, taking on such a beloved sci-fi entity as Spock is an imposing task for any actor, even one who brings him to life as effortlessly as Ethan Peck. Still, that's not to say he hasn't found himself a bit overwhelmed by the job. As he told TrekMovie, he's constantly working to do right by Leonard Nimoy and the character he helped make a household name. "Does this sound right? Does it feel right? I am constantly in with, 'I hope this is in the spirit of his Spock' and am channeling it as well," Peck admitted, adding that he feels a great sense of privilege to be in the position that he currently is.
Considering how much he appreciates the part and how positively fans have responded to his performances, hopefully, Ethan Peck will stick around the "Star Trek" world as Spock for years to come.